From time immemorial, Filipinos have celebrated festivities and special occasions with the star of the table; the "Lechon". It has been said that any happenings without it is incomplete. Through their ingenuity Filipinos found a way to make a Lechon-like dish without using a whole pig, which of course not everyone can get in the olden days. So the idea was to have pig parts, specially the belly where the ratio of skin, fat and meat is perfect for making a crispy and tender Lechon Kawali. No one has really been credited for creating the recipe, but most probably it came from the surrounding areas of Luzon where there has been the tradition of boiling meat before frying.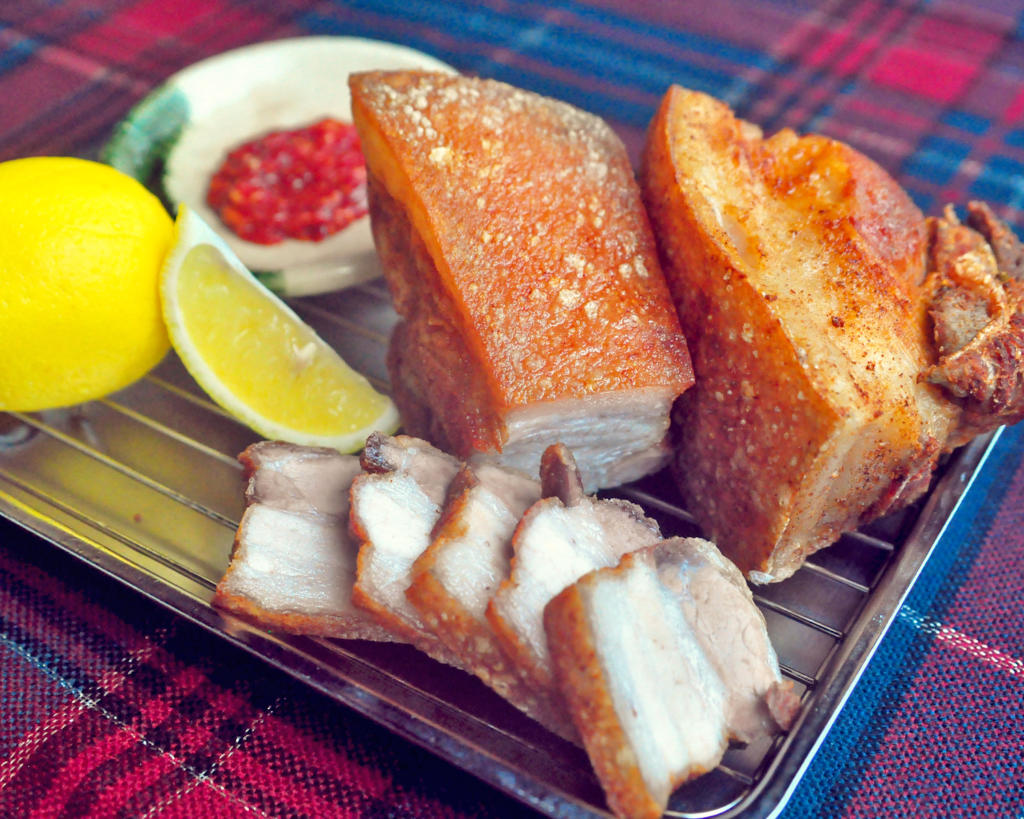 What is Lechon Kawali
Lechon Kawali is different from Chicharon, Kinupsan and Bagnet, though all this recipes are the crispy validation of how Filipinos know and love their pork. When you bite into the crispy rind and chew the moist and tender meat, it will hit you right in the spot and this is when you will know how beautiful and delicious this dish is. It will always keep you wanting more. Dipping it with coconut vinegar will cut the fattiness of the Lechon or pairing it with sweet and sour sauce will make sure that you'll have another bite of this scrumptious cuisine. Nowadays in places like Davao City, It's a favorite beer-match food, enjoyed with any kind of drink or eaten together with Bulalo to prevent hangovers.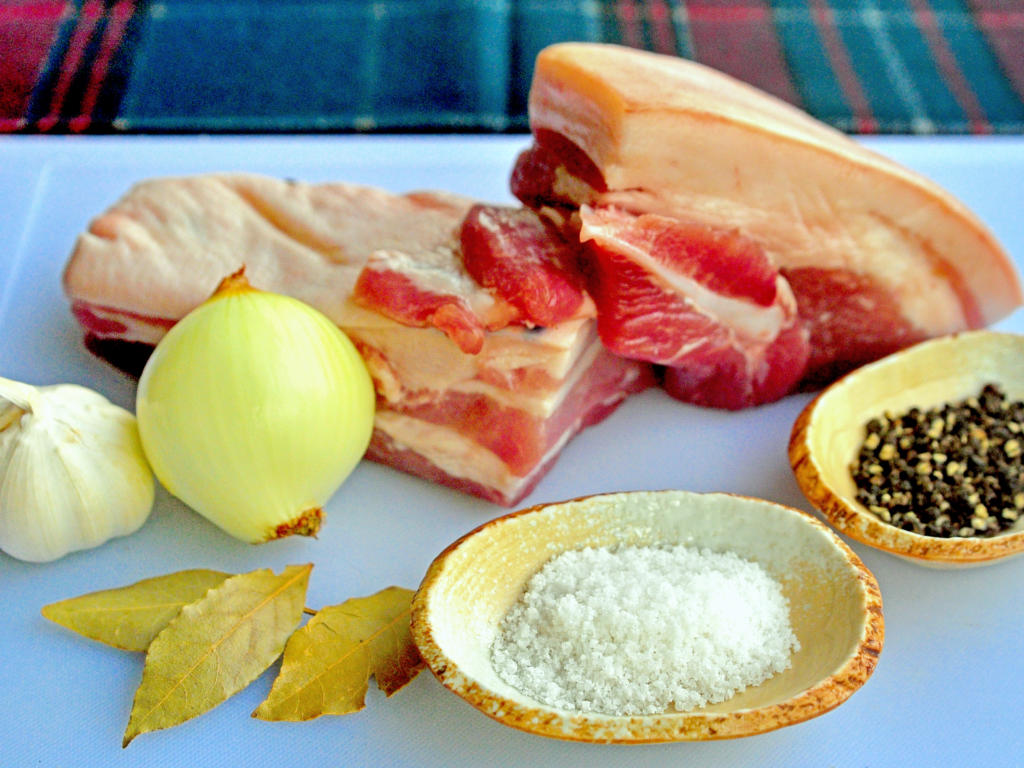 Lechon Kawali
Seasoning the pork with salt and pepper before frying will surely bring out more flavor.
Author:
Pilipinas Recipes
Ingredients
1kg Pork belly, skin on
1 pc. Large White Onion, chopped
1 pc. Garlic bulb, chopped
3 pcs Bayleaf
5 tps Black Peppercorns, cracked
8cups Water, to cover
Salt to taste
Oil for deep fying
Instructions
In a large pot, boil water and add Onion, Garlic, Bayleaf, Pepper and Salt.
Add Pork Belly and boil until soft but not falling apart.
Drain the pork and let it sit in the refrigerator for at least an hour or until it's cooled.
Heat the oil enough to cover the pork to about 180 deg. Celcius and season the pork with salt and pepper before frying.
Cook the meat until golden brown and crispy.
Remove pork and drain on a wire rack. Let it rest for about 10 min.
Slice the Lechon into bite size and enjoy the juicy and crispy Lechon Kawali.
Quick tips on How to make Lechon Kawali
Cooling the meat for an hour or two will make sure that the pork will have a crispy texture when done.
Seasoning the meat with salt and pepper right before frying will add more flavor to the dish.
Heating the oil at the right temperature will make sure that the pork will cook thoroughly and even.