Every country has versions of Puto Recipe (Rice Cakes), and the Philippines is not behind when it comes to it. The Filipino Version of Puto requires the cakes to be steamed to come out very fluffy but not dry and very delicious. It is made from rice flour, and stories say that some ferment the puto to bring out more flavors. The modern version, however, does not require fermenting and is straightforward and very easy.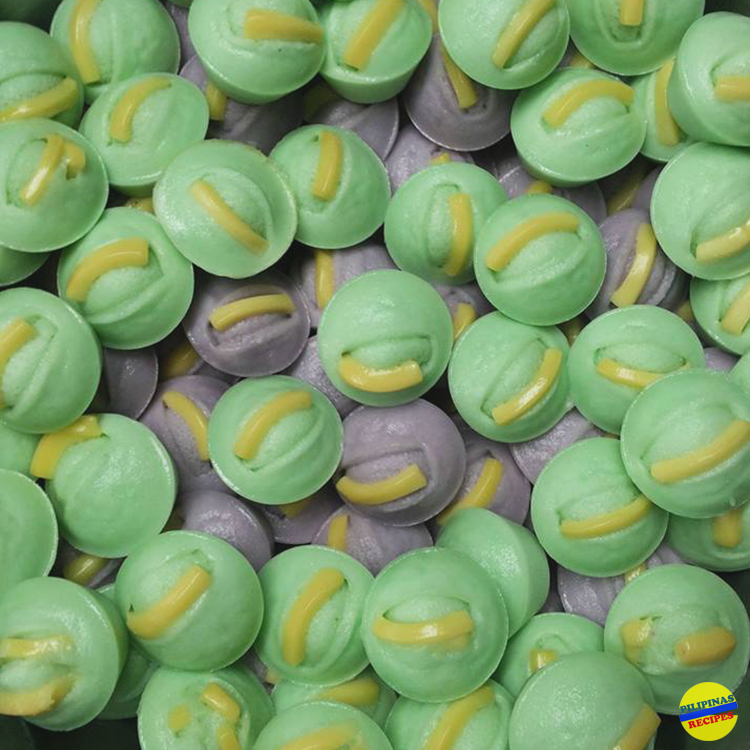 Puto Recipe and Variations
The most common version of Puto Recipe is the one shaped like Cupcakes with a log of Cheese on top. Puto comes in a variety of flavors and colors. The most popular ones are the Cheese Flavored Puto and the Salted Egg-Topped Puto. During special occasions in the Philippines, one might see some Puto without the Cheese on top and what's left is the groove from it. It is hilarious in a way since the children, who are not very fond of eating too much, take the cheese but not eat the Puto itself. Another variation is the savory puto with slivers of salted egg on top. And again, the toppings may go missing once served and left unsupervised in some households.
The Recipe may vary depending on the place but the traditional Puto Recipe uses Ground Rice and not regular Flour. It is just like making a simple cake but through steaming. The ingredients are Baking Powder, Sugar, the type of Flour preference, Milk and the flavoring like shreds of Cheese. A Steamer is needed indeed to achieve the wonderful texture of the Puto.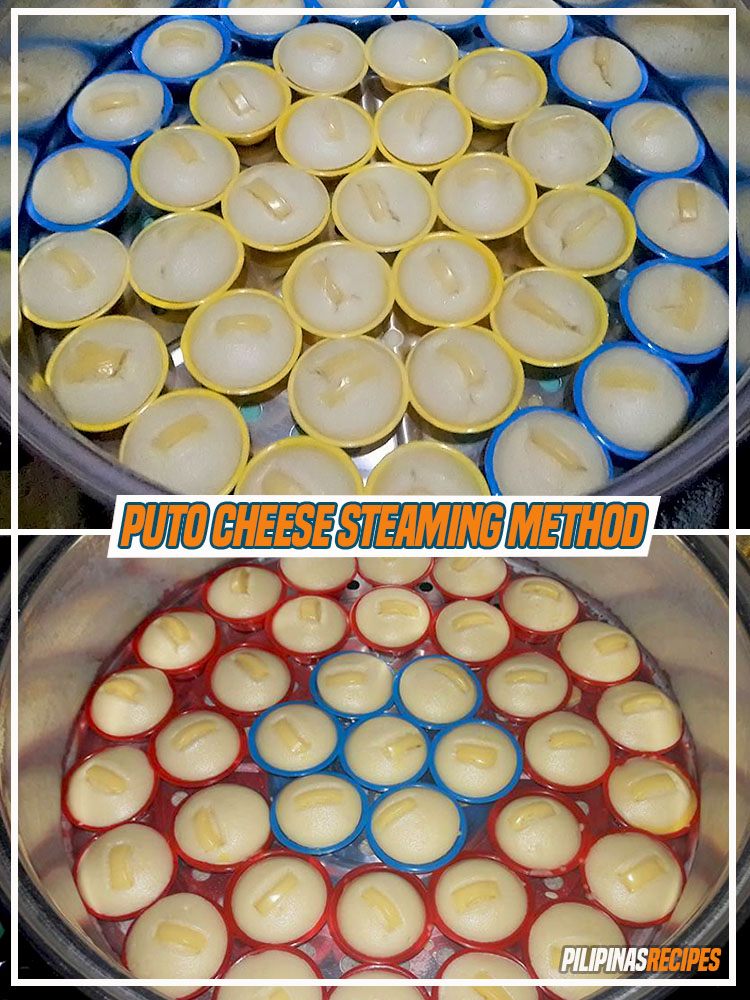 Puto Recipe (Filipino Puto with Cheese)
Author:
Pilipinas Recipes
Ingredients
4 cups flour
2 cups sugar white
2½ tbsp baking powder
1 cup evaporated milk
2½ cups water
½ cup butter, melted (optional)
4 tsp vanilla extract (optional)
2 eggs beaten-optional
Cheese - cut into small pieces for toppings.
Instructions
Combine all dry ingredients in a mixing bowl. Mix well.
Add butter, vanilla, eggs-optional, evaporated milk, water and mixed all ingredients thoroughly.
Pour mixture into molds or small cupcake pans (3/4 full).
Put cheese on top of the mixture.
Preheat the steamer.
Put the molds in the steamer and steam for 20-25 minutes.
Remove the Puto from the molds and serve!
The most satisfying thing about biting into a puto probably is how it is really soft, like biting into a cake, and then it springs back a little bit. But unlike regular cakes, it does not get dry and it can be really moist for a long time. The
Cheese Flavored Puto
is easily a favorite of many. There are versions of Puto that are like huge Cakes and not like the cupcake servings. The huge chunks of Cheese are seen everywhere and they bring a flavor explosion once you bite into one.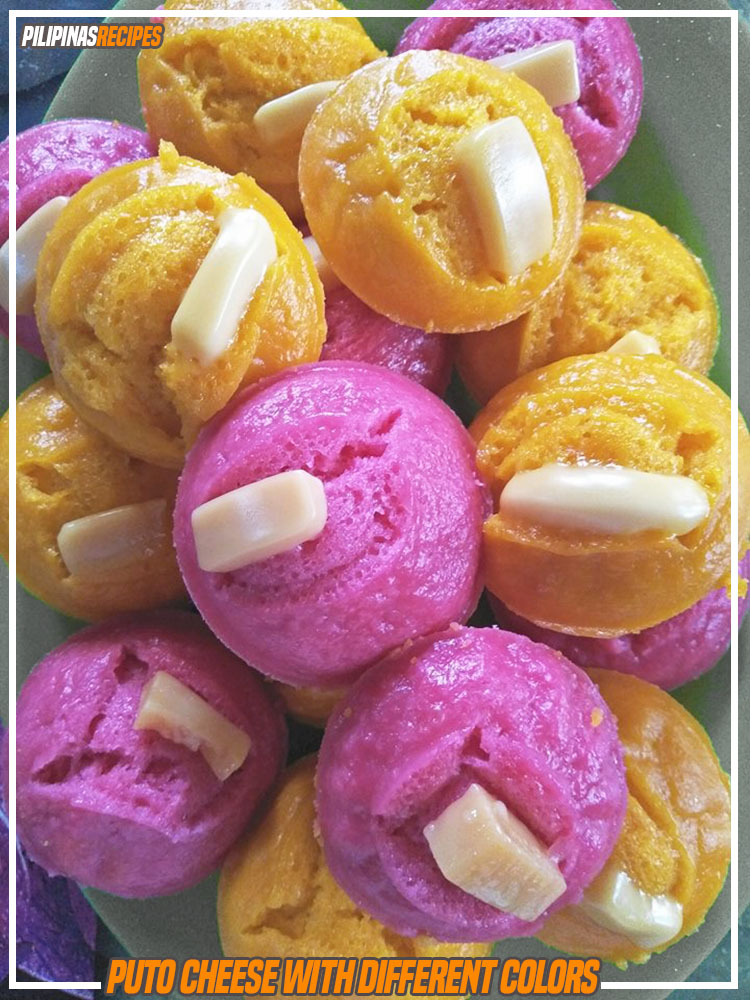 Ideas and Suggestions to improve this recipe are much appreciated. Just comment below. Also, don't forget to like our Facebook Page for more Free Filipino Recipes. Search "
Pilipinas Recipes
" on Facebook or simply click this
LINK
. Thank You!