Have you ever tried being a part of a Filipino New Year's celebration where you see a delicious banquet with white discs served in one corner? These are called "Palitaw" derived from the word "Litaw" meaning "to float" or "to surface". This Palitaw Recipe, commonly served in New Year's since it is believed to help the luck to "float up" or show up. This belief came from how Palitaw is cooked in boiling water and floats up when ready. After the sticky rice discs emerge, they are coated with sugar or other flavorings.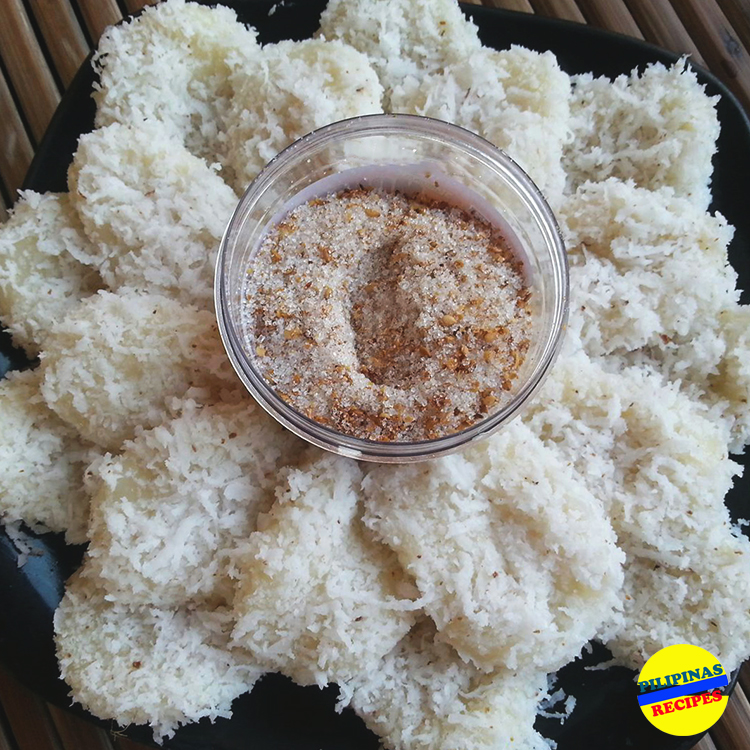 Mothers always make the children shape the Palitaw from Glutinous Rice (Malagkit) when preparing the New Year's Eve banquet. Kids like these kinds of work and it help their mother lose a bit of cooking load. After shaping, the Palitaw is laid out on banana leaves, not plates, to prevent them from sticking. Sometimes, instead of flattening out the glutinous rice flour dough, they are kept as balls and added to "Ginataan", a sweet coconut milk-based dessert.
Palitaw Recipe Preparation Tips
Making Palitaw is very simple. The main ingredients of Palitaw are Glutinous Rice Flour and Water. The amount of water should just be right to form a pliable dough that is not too dry or not too runny. Adding more glutinous rice flour or water can adjust the consistency of the dough. Shaping the dough is easy since you will be working with clay-like dough. In most Filipino household, the size and shape of the palitaw do not matter. But the standard shape is a flattened ball not bigger than the size of the palm. Once the Palitaw is shaped, they can be cooked in boiling water. They are ready after they start floating and look almost translucent.

Palitaw Recipe
Author:
Pilipinas Recipes
Ingredients
2 cups Glutinous Rice Flour
1 cup water
1-1/2 cups grated Coconut
½ cup sugar
2 Tbsp. Toasted Sesame Seeds
Instructions
Knead Rice Flour and Water in a bowl to make a smooth dough that holds together and separates cleanly from the bowl.
With floured hands, pinch off about 1-1/2 tablespoons of the dough, roll into a ball and flatten into a patty, about 2 to 3 inches in diameter and about ¼ inch thick.
Set aside on a dry plate. Repeat with the rest of the dough.
Put grated coconut in a bowl. Mix sugar and toasted sesame seeds in a separate bowl.
Bring 2 quarts of water to a boil in a pot. Drop the dumplings into the pot and boil until they rise and float to the top, about 1 to 3 minutes. Scoop them out with a wire mesh skimmer and drain.
Roll the dumplings in coconut and then sprinkle generously with sugar and toasted sesame seeds.
Serve warm or at room temperature.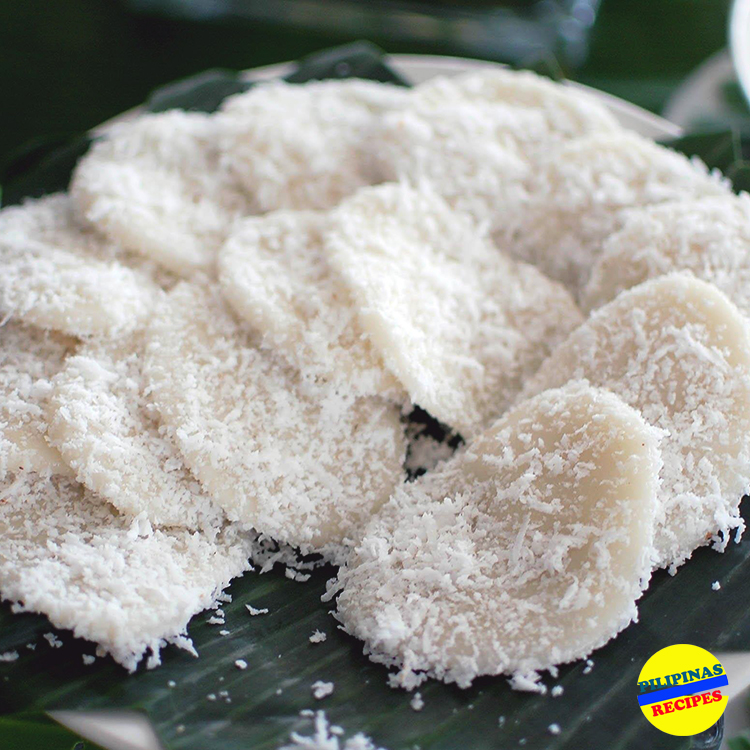 The cooked Palitaw is really sticky when taken out of the water. Some people like to serve the palitaw on the plate as they are, but this makes them tend to stick together or on the plate. To prevent this, sugar, toasted sesame seeds, or toasted coconut neat shreds are used to coat the palitaw. These also give them a variation of flavor along with the chewy texture.
Video:
You can also follow this video from Youtube on How to Make Palitaw, including the Recipes. This is not my Video anyway, Credit to the Owner of this Vid (PagkaingPinoyTV)
Ideas and Suggestions to improve this recipe are much appreciated. Just comment below. Also, don't forget to like our Facebook Page for more Free Filipino Recipes. Search "Pilipinas Recipes" on Facebook or simply click this LINK. Thank You!