Guinomis or Gulaman is a sweet and refreshing Filipino drink that's made up of gulaman (jelly), sago (agar), sugar, water, vanilla (optional), pandan leaves (optional), melon strips (optional) and pinipig. There are many Variations of Guinomis where coconut cream/milk is used as well as evaporated milk. This is another drink that is so perfect during the humid days of summer and in the Philippines, summer can start from as early as March until the later months of July until September so this sweet drink needs to be on your to make list in the summer. Learn here how to make Guinomis Recipe and be prepared to have a real taste of summer.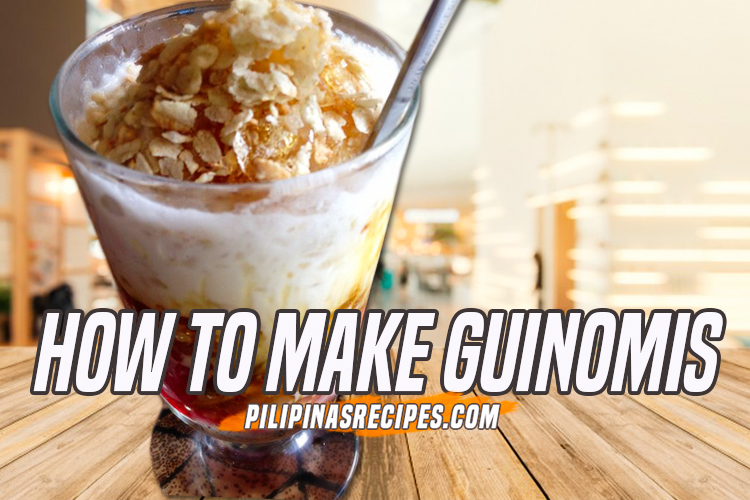 Guinomis Recipe Tips
The procedure on how to make Guinomis Recipe is easy. The ingredients you need are gulaman, sago, coconut milk or evaporated milk, melon strips, sugar, water, and ice. All of these ingredients are available at the grocery store or market. Before mixing together your ingredients, you need to cook your Gulaman first. Just cook the Gulaman in boiling water with some sugar and mix well. After that, you can put it in a bowl to make it firm for slicing. Put it in the fridge for an hour or until it gets firm. After that, you can now slice your gulaman to your desired size. You can set it aside so that you can now boil your pandan leaves for your flavoring. Just put together the pandan leaves, sago, and sugar in your casserole and turn your stove to medium heat until it boils and you are able to smell the flavor of Pandan. Take the casserole off the stove and let it cool for a while then you're ready to assemble all your ingredients to make your iced cold drink.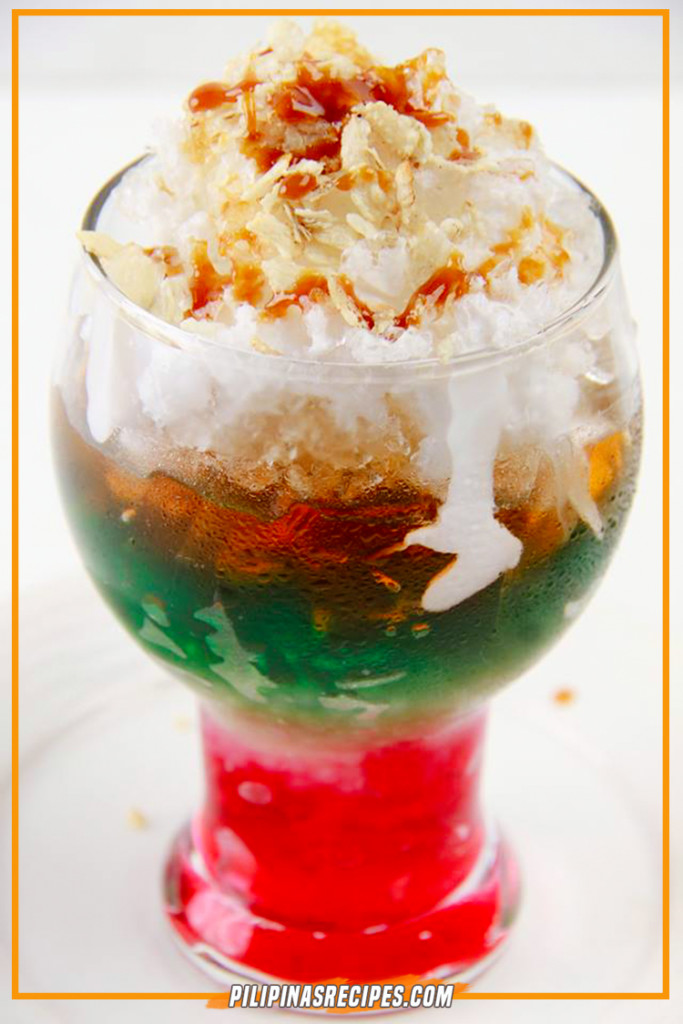 Serving Guinomis
Guinomis Recipe (How to make Guinomis)
Author:
Pilipinas Recipes
Ingredients
3 teaspoons small sago (cooked)
3 teaspoons red gulaman or Gelatin, cubed
1½ tbsp. sugar (adjust according to taste)
¼ cup coconut milk (optional)
¼ cup water (optional)
1 cup crushed ice
1 teaspoon Pinipig (toasted) for Toppings
Instructions
In a glass, put sago, gulaman, syrup, coconut milk, and water.
Fill ice with crushed ice then top with toasted pinipig.
Serve.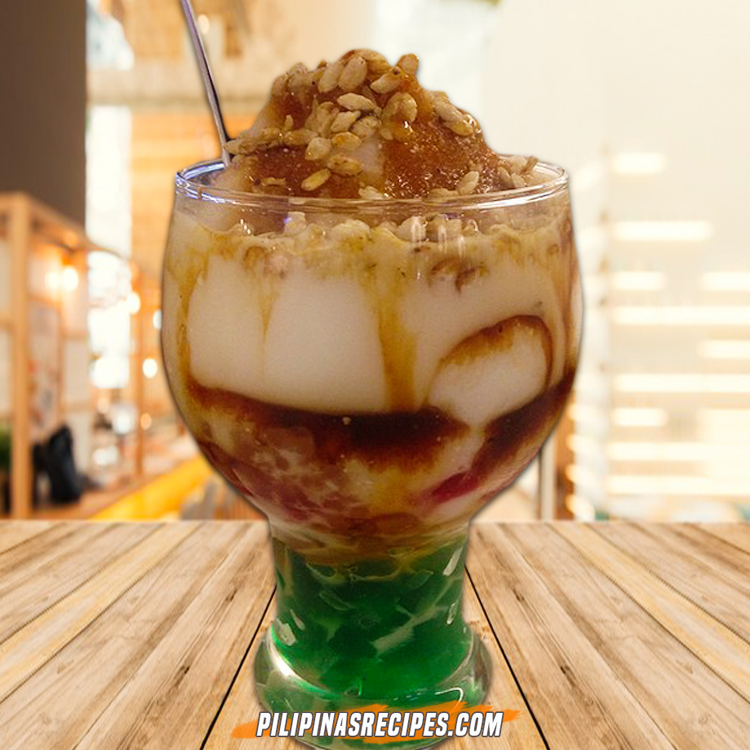 After you've prepared your ingredients, you can now assemble them together. Remember to make sure that all your ingredients are cold or at least at room temperature before preparing them in a glass. This is a simple procedure on how to make guinomis that anybody can just follow and the results are always impressive and you can make it better by preparing it with other goodies like
Maja Blanca
,
Sapin-Sapin
,
Puto
and
Kutsinta
(Kakanin or Rice cake native to the Philippines). If you decide to add these goodies then it's best to prepare guinomis during the afternoon or morning snack since you'll be enjoying quite a few specialty foods that are somewhat heavy to the stomach.
Questions regarding the Article and the Recipe? Comment below. Also, please like our new Facebook Page for more Recipes and Tips. Our old Facebook Page is now managed by a different individual that are not related to our Website. Check Our new Facebook Page Here –
Facebook.com/PhRecipes