During a cold rainy day or December night, a perfect hot chocolate is always there to comfort and warm you up. In the Philippines, Tablea Tsokolate, or simply Tablea, translate to "Chocolate Tablets" and they are exactly what they are. The Tablea Tsokolate Recipe are made from Cacao beans that are dried, roasted and ground to form tablets afterward. They are like unsweetened Chocolate tablets, not for eating but for making Hot Chocolates. Compared to powdered hot chocolate, you won't imagine having a hot chocolate experience with such richness in flavor.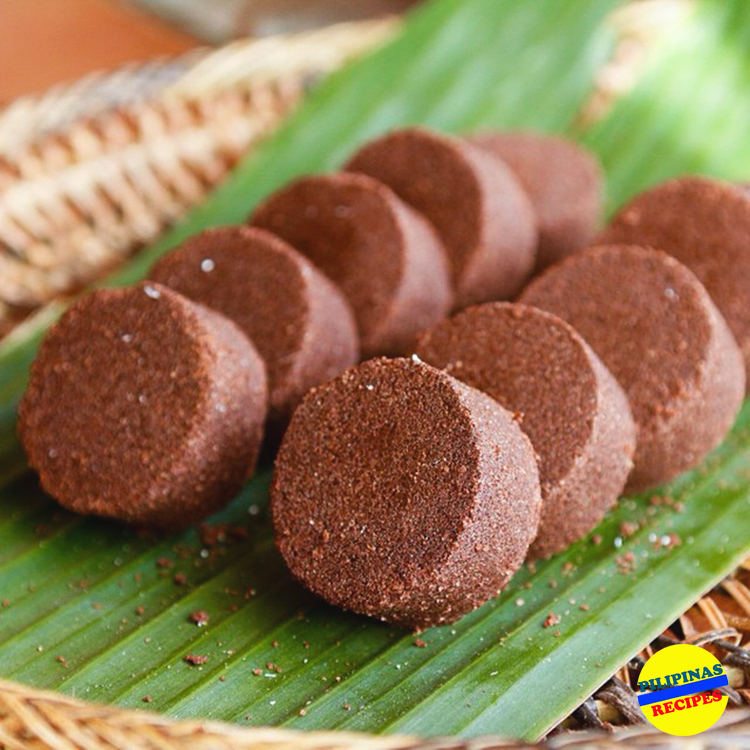 The fact that Tablea is made directly from ground Cacao Beans makes the hot chocolate more flavorful. The secret is in the fat content. Unlike powdered hot chocolate, some of the chocolate components like the cacao butter are lost in the process. In making Tablea, there are no losses since it doesn't go through a lot of processes like Powdered Chocolate does.
Print
Tablea Tsokolate Recipe
Tablea Tsokolate, or simply Tablea, translate to "Chocolate Tablets" and they are exactly what they are. The Tablea Tsokolate Recipe are made from Cacao beans that are dried, roasted and ground to form tablets afterward.
Author:
Prep Time:

15 mins

Cook Time:

30 mins

Total Time:

45 mins

Yield:

15

Category:

Drink, Dessert, Ingredient

Cuisine:

Filipino, Spanish
Raw Cacao nibs
Cashew nuts
Food processor
Ceramic bowls
One Large bowl
Raw cacao butter
Coconut oil
Medium silicone spatula
Raw cacao powder
Raw agave nectar or sweetener of choice
Candy bar mold
Wax paper
Plastic bags
Instructions
Put the grinder plate on the food processor. Add the cacao nibs and the cashew nuts to the food processor and grind them into a fine powder. Transfer the powder to a small bowl.
Add the raw cacao powder to the cacao nib and cashew powder. Set the bowl aside.
Clean out the food processor and change the plate to the cheese grater attachment. Grate the cocoa butter.
Add hot tap water to the larger bowl and set the other small bowl inside. There should be enough water to go up the sides of the smaller bowl without overflowing.
Transfer the cocoa butter to the hot bowl, inside the larger bowl. Stir the cocoa butter until it melts, using a medium silicone spatula.
Add the coconut oil and stir until it melts into the cocoa butter. Mix the sweetener into the cocoa butter.
Stir the cacao powder mixture into the cocoa butter, a little at a time, until completely mixed. If necessary, refresh the hot water in the larger bowl to keep the cocoa butter soft. Continue whipping the chocolate mixture for five minutes.
Pour the mixture into a candy bar mold. Let it set in the refrigerator for up to one hour. Wrap the finished bars in wax paper and store them in plastic bags.
Notes
This video shows how to make Tablea Tsokolate.
Nutrition
Serving Size:

1 tablet

Calories:

90

Sugar:

15 g

Sodium:

20 mg

Fat:

2 g

Saturated Fat:

2 g

Unsaturated Fat:

0 g

Trans Fat:

0 g

Carbohydrates:

16 g

Fiber:

0.2 g

Protein:

1 g

Cholesterol:

0 mg
Keywords: chocolate tablets, roasted cacao, cocoa beans, cacao chocolates, traditional, authenthic
Tablea Tsokolate Recipe Tips and Preparation
Tablea Tsokolate is traditionally prepared using a Mexican whisk called molinillo or batirol. The mixing method is very different compared to beating eggs with a wire whisk. Instead, the batirol is held in between the palms and rolled like when you wash your hands. The batirol is used with a narrow metal pitcher. Using this makes it easier to mix the hot chocolate with the batirol and it helps keep its temperature. The final result is a hot chocolate with body and a bit of foam from the method of mixing. If you grew up with your mother or grandmother making you hot chocolate using batirol, then you had a very lucky childhood.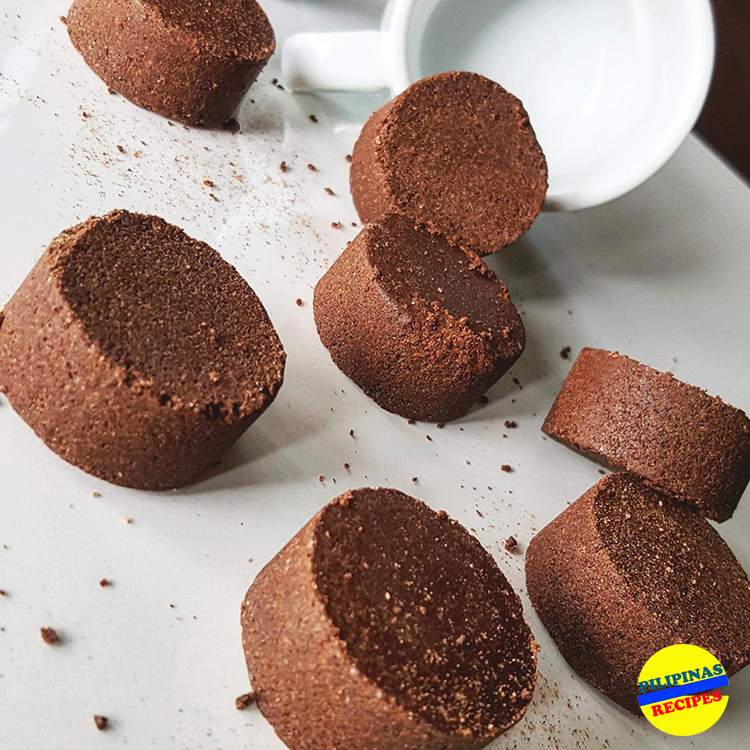 The Tablea Tsokolate Recipe may come in tablets or balls, ready to be popped in boiling water or milk. When preparing the Hot Chocolate, around 2-3 tablets are dropped in 1 cup of boiling water however, you can always adjust the proportion of tablea to water on how strong you prefer your hot chocolate. To the thick mixture, you can add sugar and milk for creaminess and richness. If you don't have a batirol, it is fine to use any wooden spoon or spatula available. The delightful flavor will still be there.
---
Ideas and Suggestions to improve this recipe are much appreciated. Just comment below. Also, don't forget to like our Facebook Page for more Free Filipino Recipes. Search "Pilipinas Recipes" on Facebook or simply click this LINK. Thank You!