This Adobong Kangkong Recipe is the vegetable version of the well-loved Filipino Adobo. Like the Pork Adobo and Adobo Flakes, the Adobong Kangkong Recipe is made using soy sauce and vinegar plus onions, garlic and bay leaf. Kangkong (a green Filipino leafy vegetable) is then sliced thinly including the tender parts of its stems. Some Filipino household use only kangkong and no meat while others put some meat like ground pork or pork meat that has been thinly sliced. Onions and Garlic are added and seasoned well with pepper and bay leaf. It needs to be cooked well until the leaves and stems are tender and it's mostly accompanied by fried fish or meat together with hot rice. This dish is famous for Mothers, Grandmothers, and Aunts when they cook on a weekday and like Kangkong with oyster sauce, this recipe has a dark color.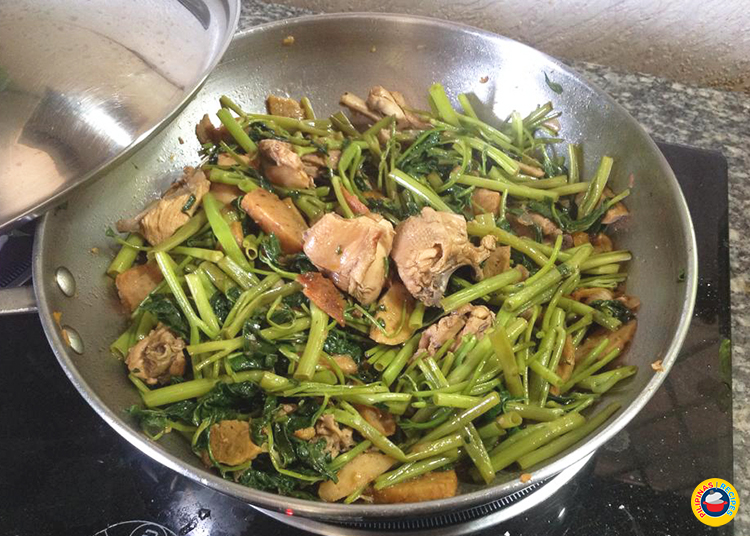 Adobong Kangkong Recipe Cooking Tips
The proper technique must be acquired if you want to this Adobong Kangkong Recipe to be the best version ever because Kangkong is a kind of vegetable that has a unique taste but when cooked well, it has a really good taste. You also need to use a vinegar that has a slightly sweet taste but still has that signature kick that will bring out the flavor of the Kangkong. The secret to goodness relies on how good you saute your condiments together. Use the freshest ingredients because as always, it makes a huge difference when cooking. The right ratio of the main ingredients and condiments make sure that you get the perfect Adobong Kangkong.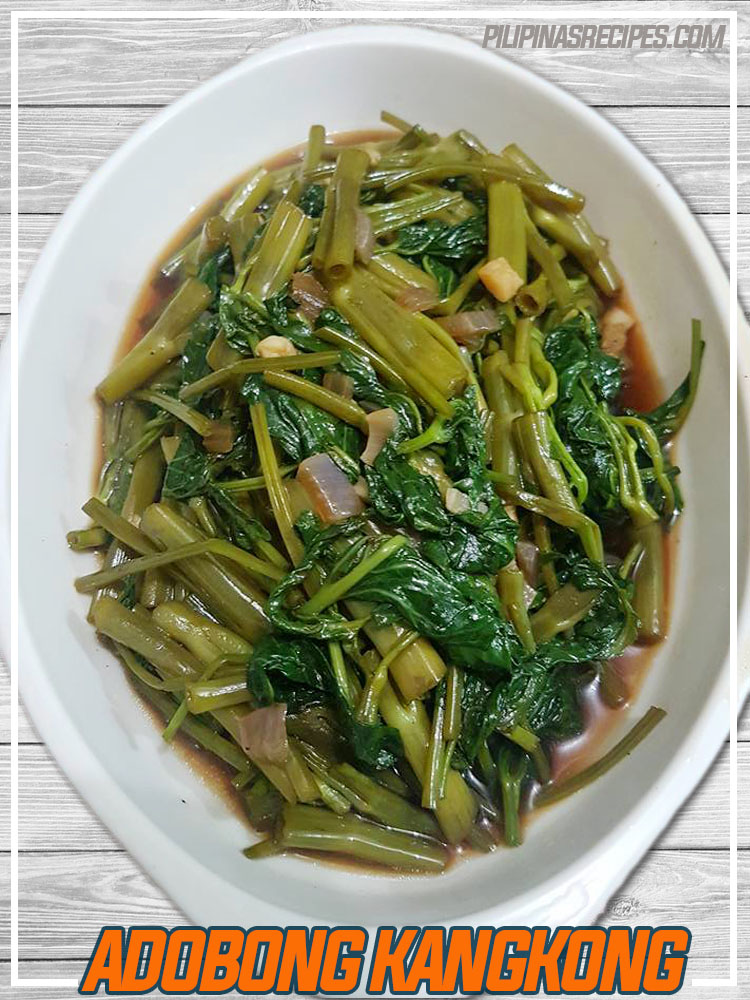 Adobong Kangkong Recipe
Author:
Pilipinas Recipes
Ingredients
1 Bundle of Kangkong (cleaned and hard stems removed)
3 cloves Garlic (crushed)
1 medium onion (sliced)
½ cup soy sauce
¼ cup vinegar
1 cup water
cooking oil
Instructions
In a heated pan or wok, saute the Garlic and Onions.
Add water, Soy Sauce, and Vinegar.
Cover and Simmer for 10 minutes.
Add Kangkong and cook for 5 more minutes or until the Stems are totally cooked and tender.
Add more water if needed.
Serve with Ice cold Cook and Hot Rice.
Notes
Common Ingredients that can be added to your Adobong Kangkong.
- Ground Pork
- Chicken
- Tofu
Adobong Kangkong Recipe isn't really meant for gatherings but more on cooking it as an everyday fare. People who love vegetables can really appreciate this dish and it's nice to prepare this alongside other dishes to make a simple affair special. The color is also not as lively as other dishes that's why including other dishes on your lunch or dinner are ideal to boost the mood of eating. But even if it lacks the color, it's still a great dish plus kangkong being a green leafy vegetable means you get enough vitamins and minerals and good amount of fiber to flush out the harmful toxins of everyday food intake. It also allows you more room for food during the eating time but without the worry that you'll gain too much weight since it has fewer calories than other foods. Try this recipe now and prepare for your family because they will like it.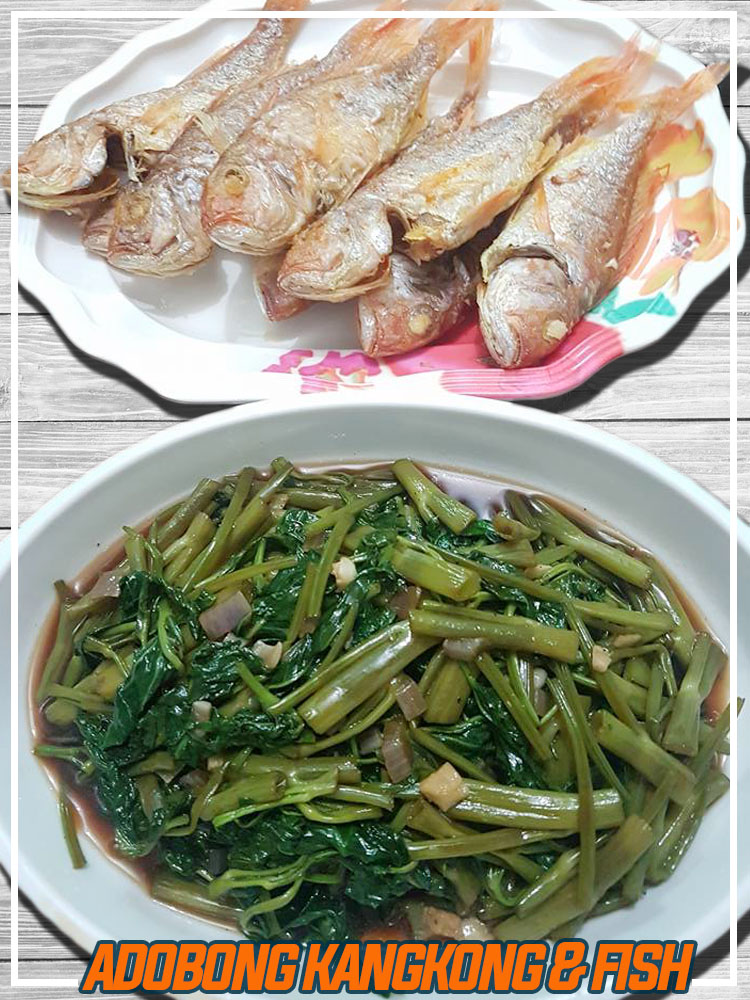 Questions regarding the recipe? Please leave your comments below. Don't Forget to
Like us on Facebook
and get Free Filipino Recipes Updates daily. Mabuhay! 😉