Adobo in the Philippines is a little different from Adobo of other countries. Adobo or "Adobar" is a type of Spanish marinade or sauce that is done by putting raw meat or any food in the stock made of paprika, oregano, salt, vinegar, and garlic. It is also known as Carne de vinha d'alhos in Portuguese and it's the method of cooking that is also being practiced in Iberia and adopted by Latin American countries and other Spanish and Portuguese colonies. In the Philippines, Adobo is prepared by cooking together meat, pepper, bay leaves, soy sauce, and vinegar. Recent versions include boiled or fried potatoes, chili or a hard-boiled egg and another way to make the famous Adobo better is through this Crispy Adobo Flakes Recipe which is guaranteed to blow your mind.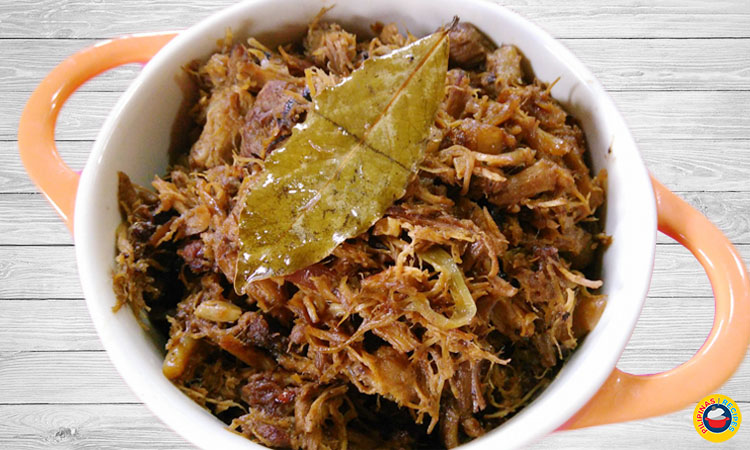 Crispy Adobo Flakes Recipe Tips
The Adobo Flakes was then invented by food icon Glenda Barretto in 1975. It became a hit and since then, many restaurants and households have created their own take on the iconic recipe. This Crispy Adobo Flakes Recipe is for inspired home cooks who want to make their simple adobo to turn into crispy, sour and salty goodness.  The crispiness of this dish will be loved by everyone while the sour-salty and the garlicky flavor is a sure hit with the adults most especially in Filipino families where salty foods are always present. It's a good take on the comfort food and it's a candidate for food presentation events especially when partnered with excellent side dishes.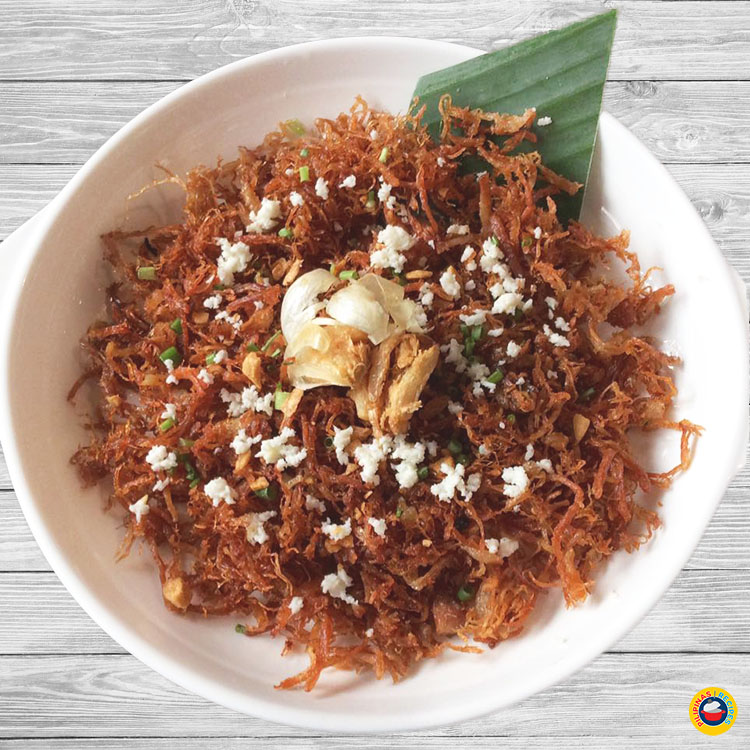 Print
Crispy Adobo Flakes Recipe
This Crispy Adobo Flakes Recipe is for inspired home cooks who want to make their simple adobo to turn into crispy, sour and salty goodness.
Author:
Prep Time:

10 mins

Cook Time:

10 mins

Total Time:

20 mins

Yield:

3

Category:

Entree

Cuisine:

Filipino
Left-over Adobo meat (or more, if you have more) and its remaining sauce, if any
A little Oil, as needed
Salt and pepper, for extra seasoning, if desired
Instructions
Flake or shred the left-over adobo meat as evenly as you can and as thin or thick as you prefer.
In a pan, place the shredded meat and all its remaining sauce.
In low heat, fry the adobo meat, stirring frequently, until all the sauce has dried up.
Set the meat on one side of the pan and brush the pan with a little oil (amount depends on how much-shredded adobo you have).
Continue to fry and stir frequently over low heat, until the meat is fully dry, brown and crisp.
Season to taste. Adjust according to Taste.
Serve immediately with rice and eggs.
Notes
This video shows another recipe for crispy adobo flakes.
Nutrition
Serving Size:

1 cup

Calories:

450

Sugar:

1 g

Sodium:

2100 mg

Fat:

35 g

Saturated Fat:

25 g

Unsaturated Fat:

5 g

Trans Fat:

0 g

Carbohydrates:

9 g

Fiber:

1.5 g

Protein:

37 g

Cholesterol:

104 mg
Keywords: shredded chicken, leftovers spin off, easy to cook
The Crispy Adobo Flake dish started as a way for the inventor of the dish, Barretto, when there was leftover Adobo at home and her dad, Pedro Rosales, wanting his foods crispy, shredded the meat and fried it until it was really crispy. She then prepared sliced tomatoes and onions and salted egg with EVOO (extra virgin olive oil). The outcome was fantastic, hence the dish was born and now you could also prepare this Crispy Adobo Flake Recipe at home where you can cook as many as you want. Ideally, you should use leftover Adobo as the flavors are more intense by then. Separate the meat from its sauce and shred the meat. Fry the meat then add the sauce once it has the right amount of crispiness. Serve with rice and other accompaniments like what has mentioned above or you can add coleslaw or Achara (Atsara) instead. Serve while hot, with or without company and serve in big batches because it's that good.