The Philippines should be proud of the many native sweets from its many provinces. One Filipino native sweet which deserves more applause is Kalamay (Calamay). Kalamay is a sticky and super sweet rice cake made from coconut milk, brown sugar, and ground glutinous rice. It's cooked over low heat until it becomes sticky. Kalamay is similar to Chinese Tikoy (Nian Gao) and a cousin to Dodol which can be found in some part of the Philippines, Indonesia, Malaysia, Brunei, and Singapore. Nowadays, flavored Kalamays are getting common and one of the better versions is this Kalamay Ube Recipe that you must try making at home.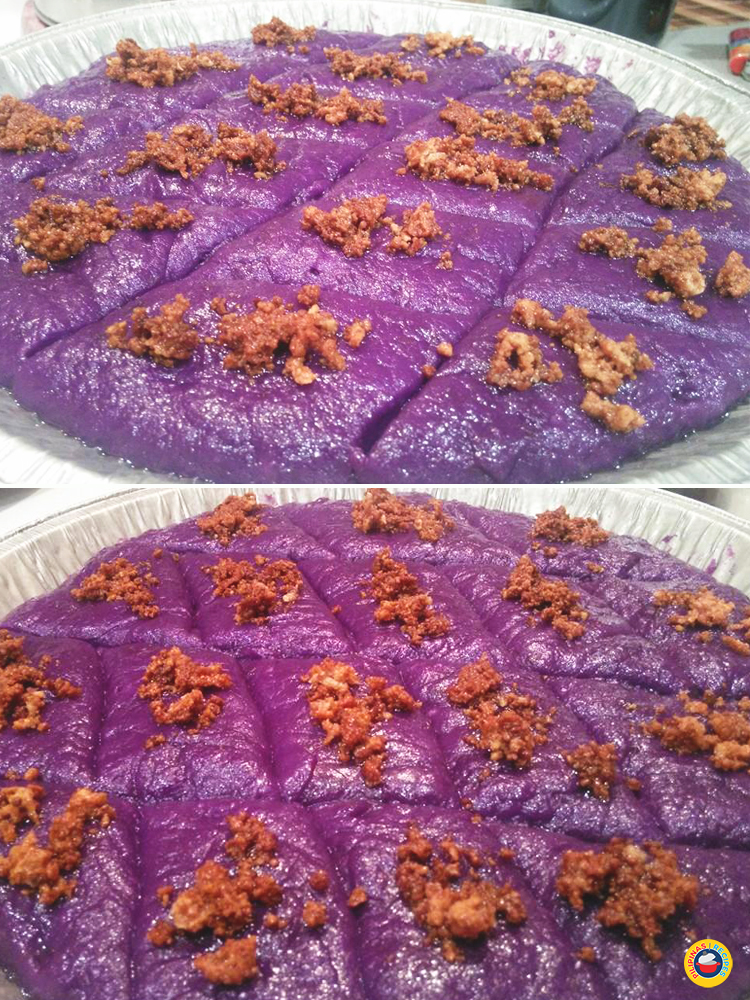 Kalamay Ube Recipe Preparation
This Kalamay Ube Recipe is easy to make because it makes use of the same ingredients you use with the regular Kalamay and the only thing you need to add is the Grated Ube. It gives the same result but with Ube as added flavor. Since brown sugar has a strong color that can impact any dish, white sugar should be used instead of it so the resulting color is that of ube. You may also add more food coloring to add vibrancy to this native sweet.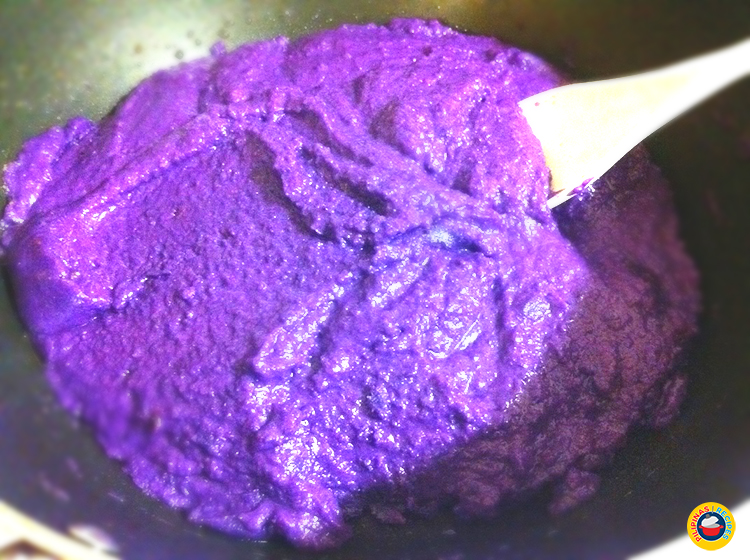 Kalamay Ube Recipe
Author:
Pilipinas Recipes
Ingredients
1 Pack 16 oz grated Ube
2 Cup Sweet Rice Flour
1½ Can of Coconut Milk
1¾ Cup sugar
Drops of Food Coloring
1 Tsp vanilla (optional)
Banana leaves
Oil from Curd
2 Cans of Coconut Milk for Curd
Instructions
In a large Pan or Wok, Combine the Coconut Milk, Sugar, Sweet rice flour and Grated Ube (Purple Yam) and mix well until well combined.
Cook on Low heat and keep stirring until the mixture gets thick.
Put some coconut oil when stirring to prevent sticking.
Transfer the cooked mixture into in a pan lined with wilted Banana leaves.
Flatten by using an oiled metal spoon and top with coconut curd.
Serve.
To Prepare Curd:
Prepare the Curd by pouring the coconut milk into a pan and let boil until it curdles.
To Serve:
Refrigerate the Ube Kalamay and then Slice into square or diagonal shapes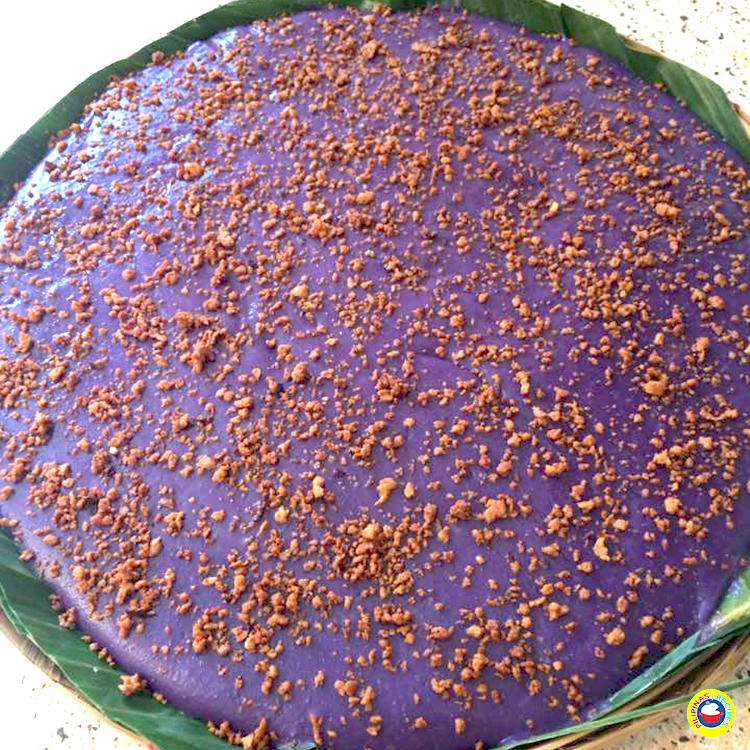 Cooking this Kalamay Ube Recipe is similar to cooking Biko (another Pinoy native sweet) because it makes use of the same ingredients but if there's one difference between the two, it's the fact that cooking Kalamay makes use of ground glutinous rice to give it its smooth consistency while Biko (Bico) makes use of whole Glutinous rice (Malagkit). Some people like to eat this after it's been put in the fridge for a couple of hours after it's been cooked but eating it in room temperature is still the best because you get the perfect consistency in every bite. As with any other eating ritual, eat while you're seated down and with brewed coffee as a partner.
Questions Regarding the Recipe? Comment Below. Don't forget to Share and Like. Visit our Facebook Page for More Free Recipes. Mabuhay 🙂