If you're looking for a superb dish to serve during the holidays or just about any day that you want to make special, try this Chicken Pastel Recipe now. There are many countries who know how to cook good Chicken Pastel and the name "Pastel" is the common name given to the many variations of this dish whose origins come from Hispanic or Portuguese countries. For Filipinos, "Pastel" is prepared as a thick casserole and baked into a pie crust and served hot. It's not common for this dish to be eaten with rice since it comes in the form of pie. It's mostly eaten as is except when you don't make use of pie crust and cook it as a casserole instead.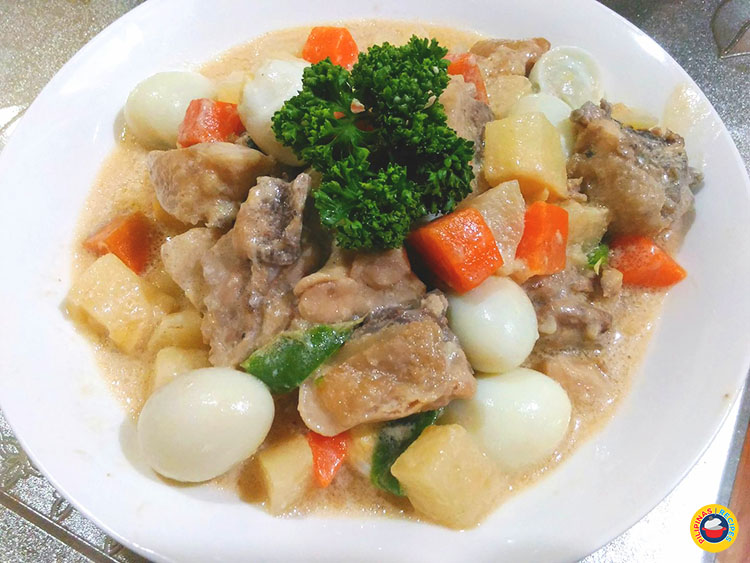 Chicken Pastel Recipe Preparation
There are many ingredients added to this Chicken Pastel Recipe which makes it special but the usual is deboned Chicken, Chorizo de Bilbao, Frozen Green Peas, Carrots, Sausage, evaporated milk, garlic, Butter, onions, lemon and soy sauce. Black pepper and salt are also added to complete the taste. It makes use of flour to achieve the right thickness of the sauce and Mushrooms are also included to add to the meaty taste of the dish.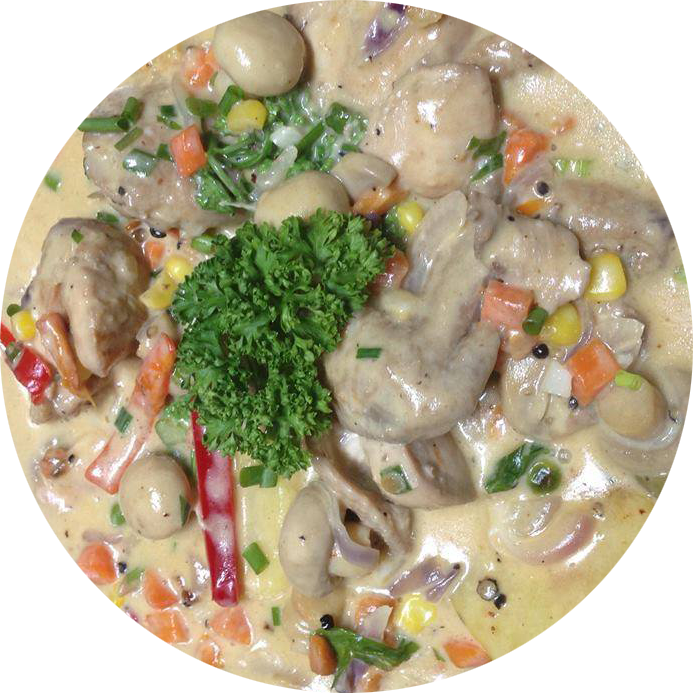 Chicken Pastel Recipe
Author:
Pilipinas Recipes
Ingredients
1 Kilo Chicken Deboned
1 pc. bell pepper (Cut into cubes)
1 pc. Carrots (Diced)
2 pcs. Potatoes (Diced)
1 Can Pineapple Tidbits (Optional) Reserve the Syrup
Finely chopped Onions
5 cloves Garlic (Chopped)
7 pcs hotdog or Sausage
1 Can Evaporated Milk
1 pack All Purpose Cream
1 cup button mushroom (optional)
Maggi Magic Sarap (Optional)
Black Pepper powder
½ cup grated cheese
Instructions
In a pan, Sauté the onions, Garlic and Chicken.
Cover and Simmer until the meat of Chicken becomes tender.
Add Pineapple Syrup and let Chicken absorb the Syrup
Add the carrots, Potato and Hotdog. Simmer.
Add Bell pepper, button mushroom, Raisins, All Purpose Cream and Evaporated milk.
Season with Maggi Magic Sarap and pepper according to taste. Simmer.
Top with grated Cheese and Serve.
When cooking this Chicken Pastel Recipe, watch it as the sauce thickens to avoid it from burning. You also need to stir constantly to prevent clumps from forming. It's a savory dish that can excite your palate and it's not even hard to make. It's nice to eat this dish with wine pairing. You can eat it with white wine and you can serve it alongside a cheese platter and a tray of cold cuts. You can also garnish the dish with a herb of your choice but a subtle herb like tarragon is the best herb to use for this dish.
Questions and Suggestions regarding the Recipe? Leave a comment below. Don't forget to like Pilipinas Recipes Facebook Page.