Pork Humba is a type of Filipino stew cooked with garlic, onion, vinegar, soy sauce, bay leaves, brown sugar, Tausi, Banana blossoms, black pepper and rice water. It makes use of pork belly. Pork Humba Recipe is very much like Pinoy Adobo except that it has fermented black beans in sauce (Tausi) and Banana Blossoms. Pinoy Humba's origin is not clear but the dish is popular in Visayas and Mindanao. There are claims that it is originally from our Chinese friends since it has soy sauce and tausi and it is almost the same as their Hong-ba recipe. They also claim that it is indigenous to the Visayan term "Umba" which sounds like Humba but the method of cooking and ingredients used are different. Anyway, wherever this Pork Humba dish came from, anyone who'll get to taste it will surely like it.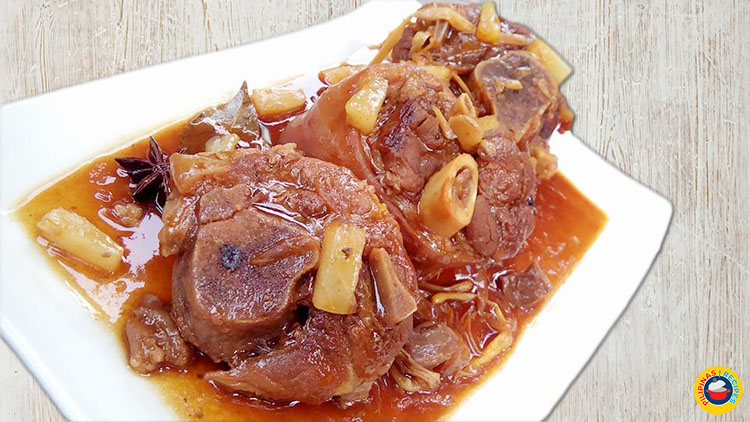 Pork Humba Recipe Tips for Cooking
With a lot of ingredients to use, you would think that this Pork Humba Recipe is difficult to make but you will find that it really is simple to make. What's nice about this recipe is that you can make it ahead of time and it will still taste just as good as the day you cooked them so even if you have leftovers, you're assured that you'll still enjoy it the next day or the day after next. Pork Humba isn't easy to go stale too so if you're going on a picnic or you plan to give it to a friend or relative, you can just put it in the microwavable and send them to your loved ones. If you work an 8-5 job then you can also bring this dish along with steamed rice to the office.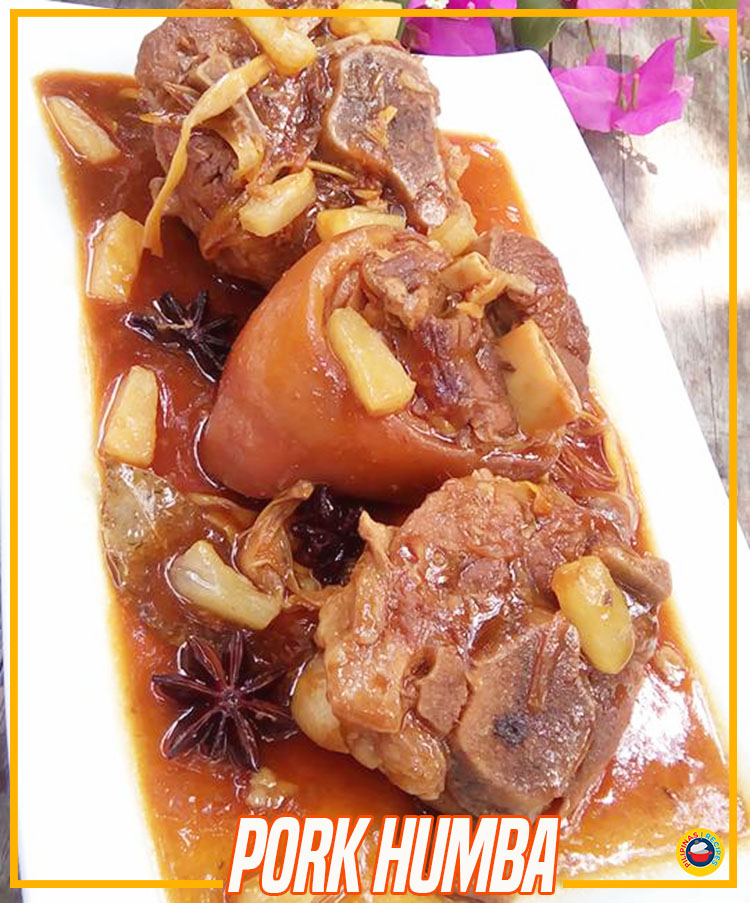 Pork Humba Serving
This Pork Humba Recipe isn't only meant as a standalone dish. Actually, you can include other dishes then invite friends over for dinner or a special occasion so they'll know how good of a cook you are. You can cook a flaky fish in white sauce and garnish it with dill and yogurt sauce then pasta with red sauce and a special dessert like Chocolate Mousse. But whether you are serving this dish with only rice or as a part of dinner get together, it will still taste good and you'll have fun not only eating it but preparing it as well. Just don't forget to include some fats in the pork belly as it's always exciting and satisfying to eat some fatty goodness of pork.

Pork Humba Recipe
Author:
Pilipinas Recipes
Ingredients
½ Kilo Pork Belly, Cut into servings or bite size.
1 cup water
3 cloves garlic, crushed
⅓ cup vinegar
¼ cup brown sugar
¼ cup soy sauce
1 bay leaf
1 teaspoon peppercorns
dried banana blossoms
salt to taste
Pineapple Chunk (Optional)
Instructions
In a pot, combine pork belly, water, soy sauce, and garlic.
Simmer and bring to boil over low heat until pork belly is tender.
Add vinegar and simmer for another 3 minutes.
Add the bay leaf, banana blossoms, brown sugar, salt and simmer for another 5 minutes.
Adjust seasoning according to taste.
Remove from heat.
Serve with hot rice.
Notes
Add other ingredients like Pineapple Chunks, Potatoes, Hard Boiled Egg and more.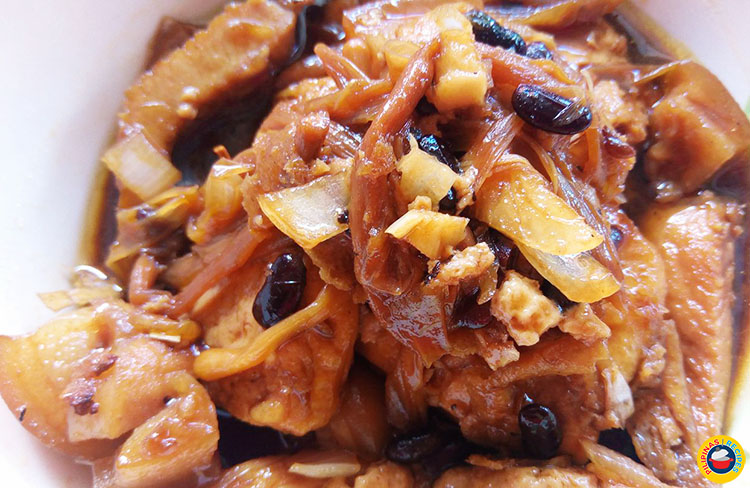 Question regarding this Pork Humba Recipe? Comment below. Don't forget to like our new
Facebook Page
for more Filipino Recipes.  Mabuhay! 🙂