In the Philippines, torta refers to a kind of omelette made with eggs or eggplant, ground meat, minced onion, and potato. It is a Spanish influence as they are fond of garlic, onion, and tomato, all of which can be used in torta. One of the most popular variations of torta is the tortang talong. It is basically an eggplant fritter but a bit different. The combination of beaten eggs and roasted eggplant resulted to this eggplant omelette that is uniquely Filipino.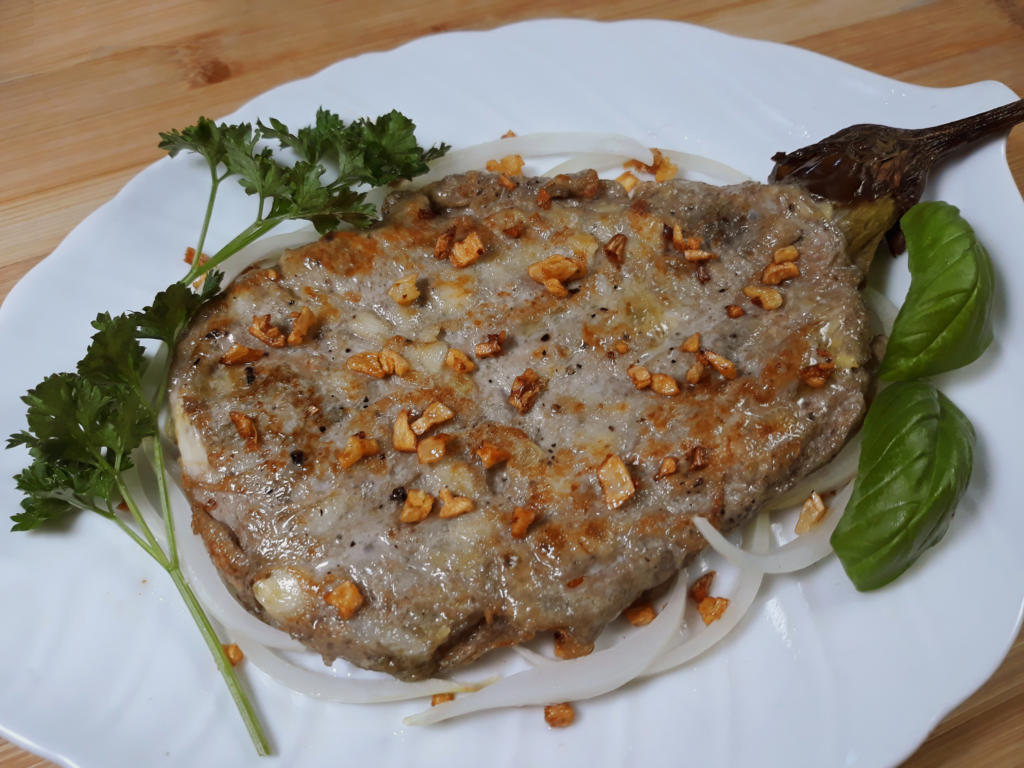 Tortang talong can be served anytime during the day. It is a classic dish among Filipinos. The eggplant can either be roasted in the oven, grilled on a flame or boiled. Although it is common to grill it on flame, it is actually more easier and safer to either use the oven or boil it on water.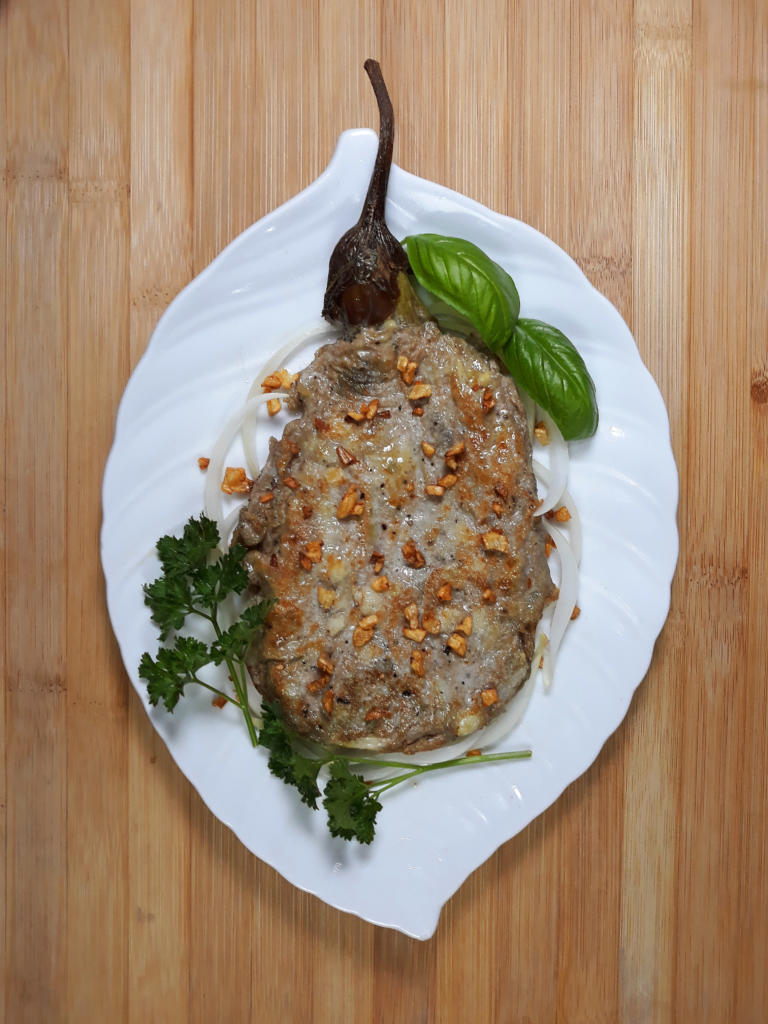 Tortang Talong Recipe (Eggplant Omelette)
Tortang talong is an eggplant omelette common to Filipinos made with roasted or boiled eggplants coated with a mixture of scrambled eggs and minced onion and garlic.
Author:
Pilipinas Recipes
Ingredients
Cooking Oil - ¼ cup
Salt - 1 tsp
Black Pepper - 1 tsp ground
Garlic - 1 tbsp minced
White Onion - 1 tbsp minced
Eggplant - Medium-sized
Eggs - 3 pcs
Instructions
Roast the eggplant for 10 mins
Crack the eggs and put in a bowl. Beat, add salt, pepper, garlic, onion and mix well.
Remove eggplants from the oven, let it cool, peel off the skin and flatten with fork.
Flatten the eggplant and dip in the egg mixture.
Heat pan, add oil, fry the dipped eggplant and make sure both sides are cooked until golden brown.
Garnish with fried garlic, basil leaves, parsley and pepper.
Serve and enjoy!
Nutrition Information
Serving size:
⅓
Calories:
113
Fat:
8.1 g
Saturated fat:
2.9 g
Unsaturated fat:
4.5 g
Trans fat:
0 g
Carbohydrates:
3.6 g
Sugar:
0 g
Sodium:
308 mg
Fiber:
1.5 g
Protein:
7.2 g
Cholesterol:
195 mg
For a different kind of Filipino fritter you can try our okoy recipe. It is a vegetable fritter with shrimp.
Watch this short video to learn how to make Tortang Talong.
Did you try our recipe? Tell us what you think in the comment box!