Fried Chicken is a comfort food for many people around the globe. Americans enjoy their chicken deep-fried while some nationalities air fry their Chicken. There are different kinds of condiments used to ensure the best crispy goodness in every bite. There are so many variations of the beloved comfort food. Some use Spanish Paprika to give a reddish color. Some use Cajun Seasoning while some simply use salt and pepper. For Filipinos, the usual is to use salt, pepper, onion and garlic powder. It's also common to shallow fry it. The Filipino Fried Chicken Recipe is the country's take on this Crispy, Fried and Salty goodness dish.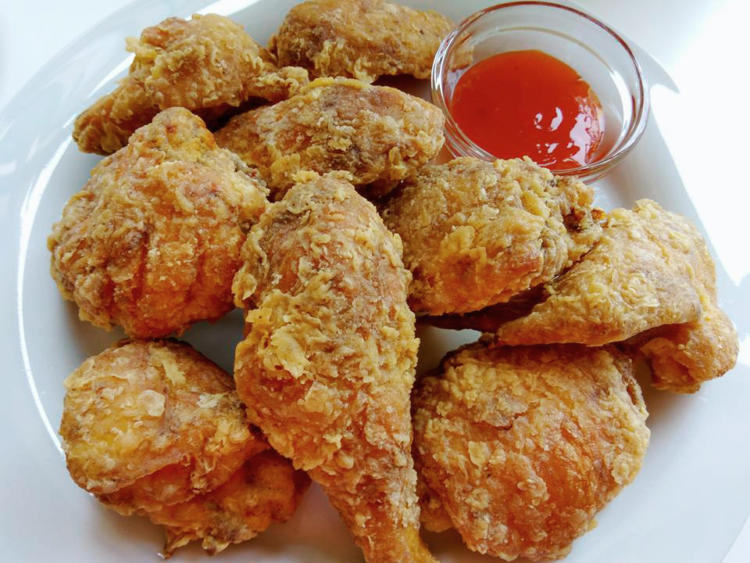 This Filipino Fried Chicken Recipe is much like how Americans prepare their fried chicken. However, what you'll notice is the way it needs to be fried. American fried chicken is deep-fried while Filipinos only shallow fry. This dish too is well-loved by kids. In fact, the majority of household moms would prepare this dish for their kids' packed lunch to school. The kids love it, especially when there's Ketchup. The nice thing about packing it is that it doesn't go bad right away so you're sure that anyone eating it won't suffer any tummy problems.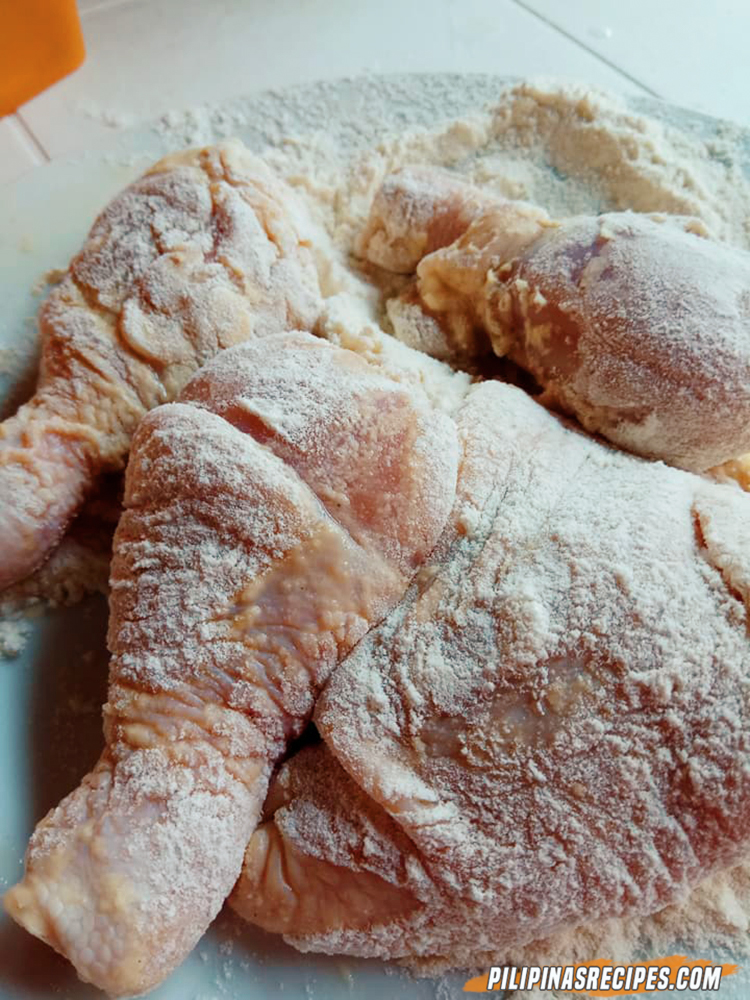 Filipino Fried Chicken Recipe Tips for Cooking
The only problem you'll have once you cook this Filipino Fried Chicken Recipe is that it's quite addictive especially if it's a bit salty. It's delicious not just because of the crispy skin but also because of the tenderness of the meat inside. While Americans would normally eat this as is or eat it with mashed potato and gravy or bread, Filipinos would eat this with rice either with Ketchup or Gravy. You'd be amazed how fast people can finish eating this dish in one sitting. That's because the recipe is really good.

Filipino Fried Chicken Recipe
Author:
Pilipinas Recipes
Ingredients
1 Kilo Chicken (Legs / Thighs)
¼ cup Kalamansi Juice
½ cup Soy Sauce
3 cloves Garlic, peeled and minced
½ tsp. Pepper
½ tsp. Salt
½ Cup Flour
¼ Corn Starch
Cooking Oil
Instructions
In a large bowl, combine Kalamansi Juice, Soy Sauce, Garlic, salt, and pepper.
Add Chicken and marinate for at least an hour or overnight.
Drain Chicken from Marinade and let rest at room temperature for one hour.
In a shallow dish, combine cornstarch and flour.
Dredge Chicken in flour mixture to fully coat.
In a wide, thick-bottomed pan over medium heat, heat about 2-inch deep of oil.
Add chicken in batches and cook, turning on sides, until golden brown, crisp and cooked through. Remove from pan and drain on paper towels.
Serve with Ketchup or homemade Gravy.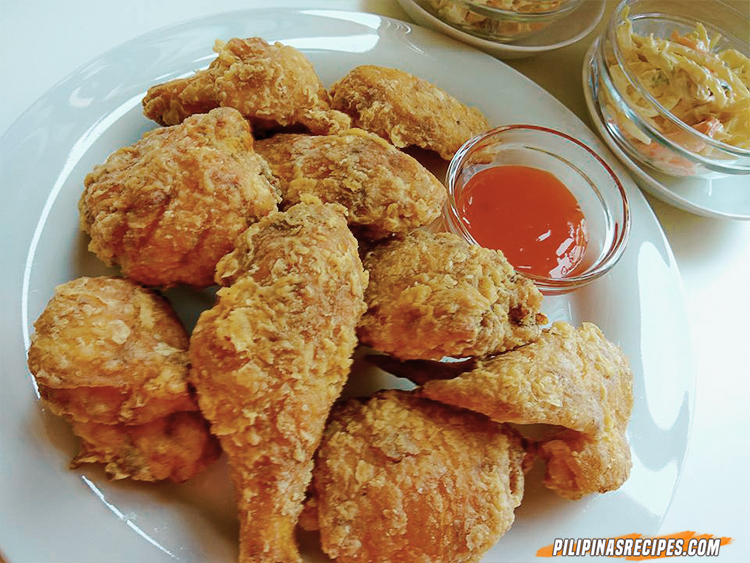 Just remember that the taste is better when you've just cooked it rather than letting it stand for a long time. Fried chicken and rice is even better when you partner it with kid's style spaghetti. Additionally, you could make gulaman at sago drink if you're preparing this during the summer to quench your thirst. Be sure to buy for huge portions because this is guaranteed to be a hit in the family.  With the right preparations and fresh and quality ingredients, you'll be making this Filipino Fried Chicken Recipe in no time. Enjoy good times with the people you love this economical, delicious and easy to make the dish.
Questions regarding the Recipe? Leave a comment below. Like our Facebook Page for more Free Recipes daily. 🙂 You can also check our other Chicken Recipes Here.