Chicken in Sprite Recipe is a unique dish that makes use of whole chicken, garlic, onion, pepper, soy sauce, ketchup, oyster sauce, tanglad (lemongrass), hot chili sauce, laurel, calamansi (Philippine lime) and of course, Sprite. It's a dish that's been popular in the Philippines for quite some time now. It's easy to cook and the result is amazing. You just put it in a casserole and let it simmer until the sauce gets thick enough to coat the chicken. When the chicken is cooked well and the sauce is dark, your chicken is ready. The taste of this dish isn't like your typical chicken dishes. It tastes sweet, salty and a little spicy. You'll love every bite because it's full of flavor.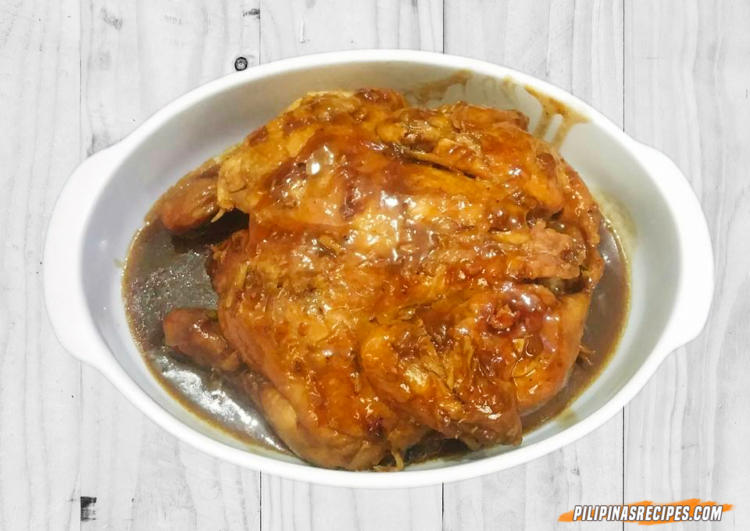 Chicken in Sprite Recipe Preparation
Making a good Chicken in Sprite Recipe is really easy. Just make sure you follow the measurement of ingredients in this recipe and cooking time. You need to buy fresh ingredients so your chicken dish will taste excellent. You should also buy plump chicken as this dish will have you devouring it in no time. The sauce is also addictive. There's a possibility you'll be putting steamed rice to where your chicken was cooked so you can get the flavors of the sauce. You would also want the other ingredients to be as fresh as the chicken to make sure of its goodness.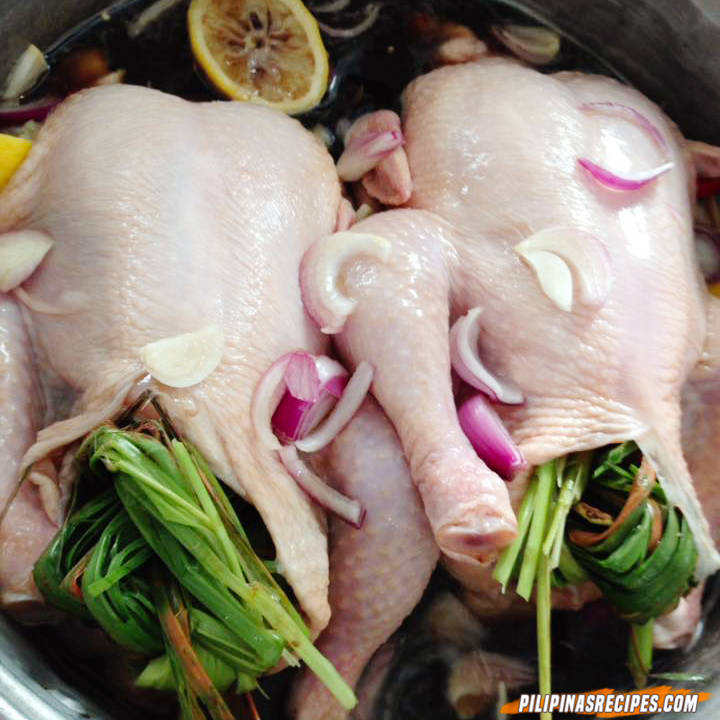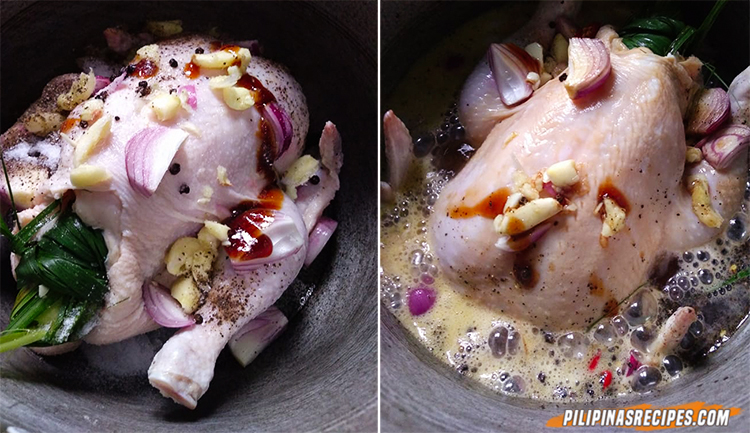 Chicken in Sprite Recipe
Author:
Pilipinas Recipes
Ingredients
1 whole chicken
500ml-700ml Sprite
5 med sized onions, sliced
1 stalk lemongrass
1 calamansi or 1 tbsp lemon
4 tbsp oyster sauce
1 tbsp soy sauce
salt and pepper to taste
hot sauce (optional)
Instructions
Put / Insert the Lemongrass (Tanglad) into the stomach of the chicken and rub the chicken with salt and calamansi or lemon juice.
Put the chicken in the deep pot and add the remaining ingredients like onion etc.
Cover and cook for 45 minutes over medium fire or until the Chicken becomes tender.
After 25 minutes of cooking turn the chicken upside down so the color would be even.
Serve with the sauce of the chicken.
This Chicken Sprite Recipe will still taste good the day after you cook it. It's a hardy dish which you can enjoy with your family. You could also be sure that kids will love it. Don't feel intimidated by Sprite in the recipe. The addition of Sprite makes the taste sweet and different in a way. It doesn't overpower the dish or make it taste weird. It simply adds goodness to the dish especially with the oyster sauce, tanglad and hot chili sauce in the recipe.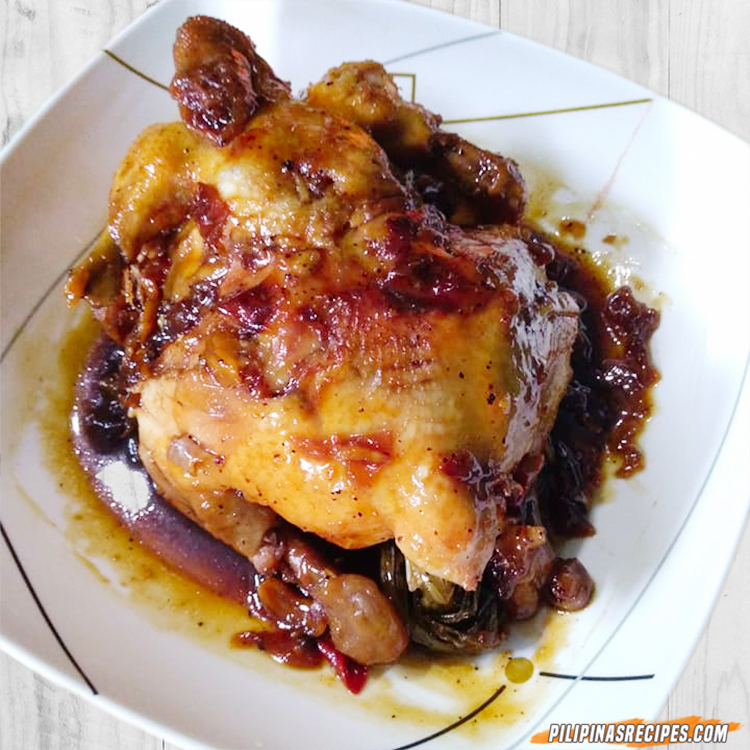 You can prepare this dish if you're going out on a special picnic with friends. This Chicken Sprite Recipe is also good if you're having drinking sessions with your colleagues from work. But most importantly it's a versatile dish which kids and adults alike will love and enjoy. The best way to enjoy this is to eat it with rice. You can also prepare a Salad of fresh greens, apples, salted eggs, tomatoes and onions with light vinaigrette. You can also make pasta if you're serving this dish for a special celebration.
Questions regarding the Recipe? Leave a comment below. Please Like our Facebook Page for more Free Filipino Recipes. Mabuhay!!! 🙂