There are many ways to cook sour dishes in the Philippines. One is cooking it with citrus fruits such as kalamansi, kamias or Sampalok by cooking it with lots of tomatoes and the last one is cooking with vinegar. This Paksiw na Galunggong Recipe is done by cooking fish in vinegar broth along with other ingredients. Paksiw has different versions in the many provinces of the country. Some add vegetables while others just put ginger and green chilies. It's a simple dish that's mostly eaten by people from faraway places in the country or people who like to live simply.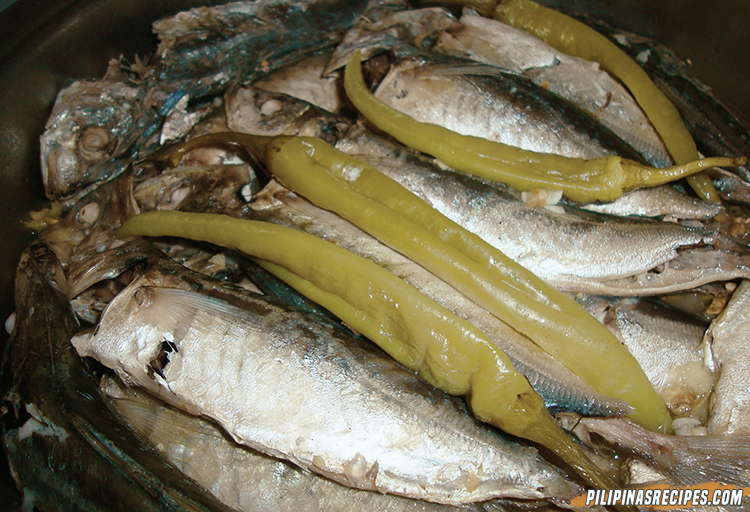 Paksiw na Galunggong Recipe makes use of the Philippines galunggong fish (round scad in English). It belongs to the mackerel family which also tastes good when fried and partnered with Ensaladang Kamatis (Tomato Salsa). Unlike Bangus (Milkfish) which doesn't smell so fishy, Galunggong has a distinct odor so using ginger is helpful to neutralize the smell. The green chili helps too not only with the taste but with the smell. A lot of Filipinos love the simplicity of the dish that it has become a household favorite. Filipinos also partner it with rice and use fish sauce with fresh green chili as a dip.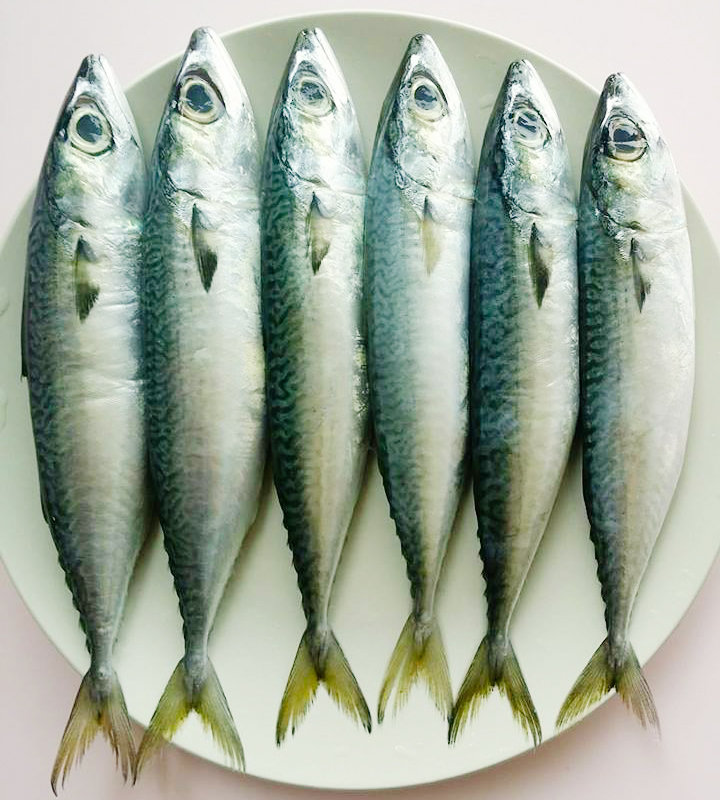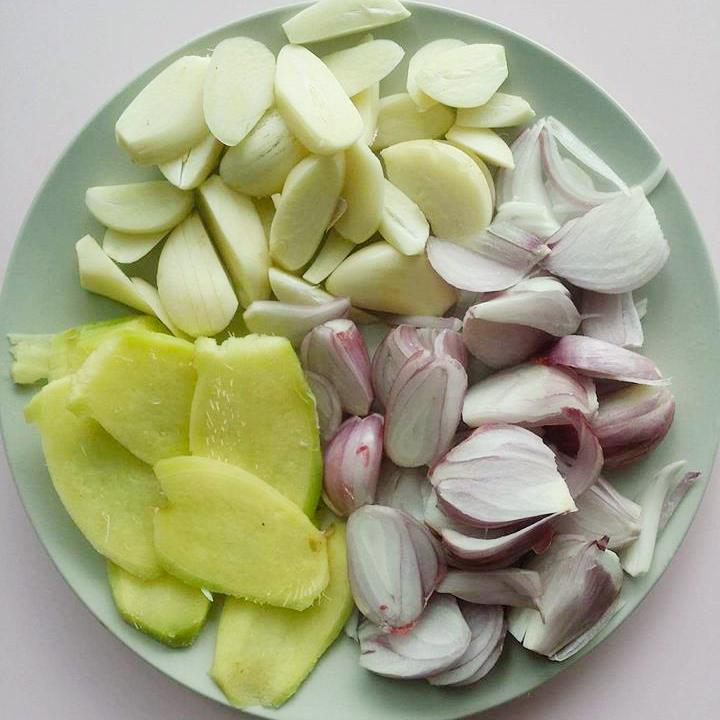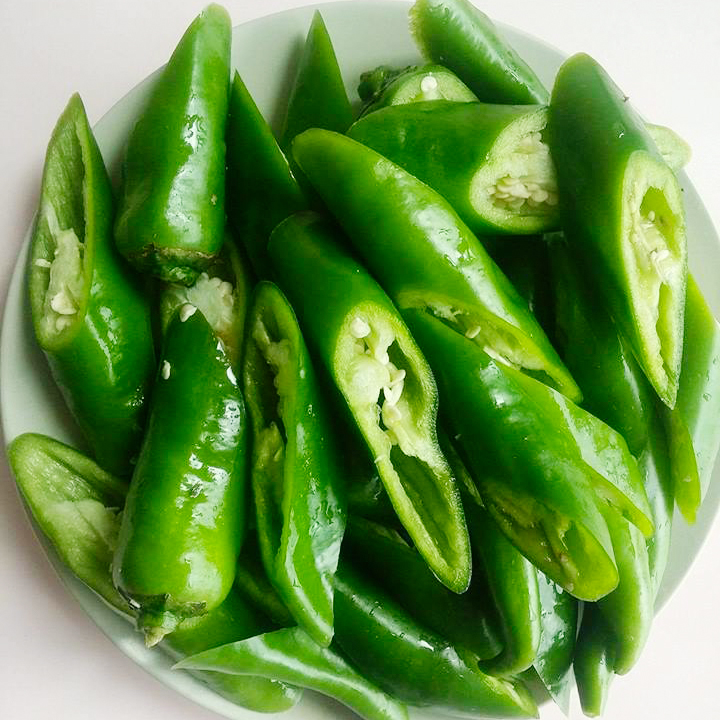 Paksiw na Galunggong Recipe Preparation
Paksiw na Galunggong Recipe
Author:
Pilipinas Recipes
Ingredients
6 pcs. medium sizes Galunggong (1 Kilo)
½ cup white vinegar
1½ cup water
3 thumbs ginger, sliced
5 cloves garlic, crushed and chopped
Salt, to taste
2 long green chili pepper
Instructions
Rub salt all over the fish (inside / out)
Let it stay for 10 minutes.
In a medium pot, arrange the fish with the ginger, garlic, and long green pepper.
Pour the water and vinegar and let it boil.
Cover and simmer for 30 to 45 minutes (adjust by adding more water if needed).
Add salt to taste and stir.
Remove from heat and transfer to serving plate.
Serve with warm rice and enjoy!
To make a good Paskiw na Galunggong Recipe, you must cook the vinegar broth well without the fish so it won't get so mushy. The vinegar also becomes milder as you simmer it which makes the dish more appetizing. An interesting way to cook it is by using clay pots which traditional Filipinos do back in the day. Today, there are still some folks who cook their meals in clay pots because it gives a unique taste to any dish. Paksiw also tastes impressive when enough fish sauce or salt has been used to increase the flavor.
Whether you're preparing for your family's dinner or for a get together with balikbayan friends, cooking this Paksiw na Galunggong Recipe will melt everyone's heart because the dish is truly Filipino.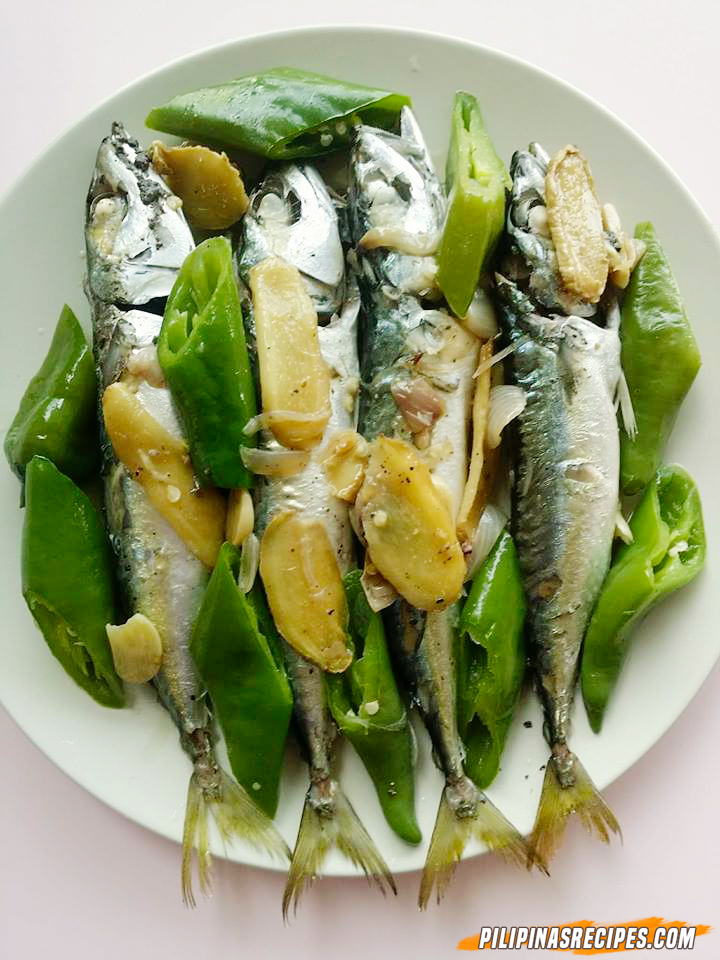 Everyone will surely love it when you pair it with rice and other everyday favorites. This is a special dish when you're serving it to kids and adults who are either just learning about the cuisine or who are trying to trace back to their roots. Along with other Filipino specialties and desserts, it gives a sense of home. It's a special way to keep the Filipino tradition alive.
Questions, Suggestions regarding the recipe? Leave a comment below. Like our Facebook Page for more Pinoy Recipes. Salamat!!