Do you like savoring the taste of fresh fish that's just the right salty and sour? This Pinangat Na Isda Recipe is what you need to satisfy your fish cravings. Pinangat na Isda is lighter to eat compared to fried fish which is loaded with oil. This dish also features only a few ingredients which keep the taste light and simple. The sourness comes from Bilimbi (Kamias) and Tomatoes while the fish sauce is needed to give its Umami flavor and some saltiness. Some water needs to be added as well as the whole peppercorn for some kick. You'll love this dish if like a true tropical country native you like to eat fish which is available all year round.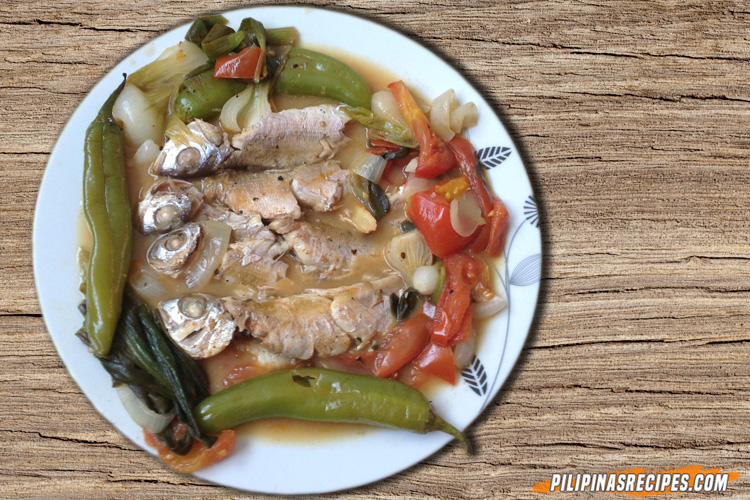 Pinangat na Isda Recipe is a traditional Filipino recipe. It's an heirloom recipe for many Filipino families in the country. It's also a dish that has different variations due to the different methods of cooking from province to province. It's easy to cook this dish because Bilimbi and Tomatoes are very easy to find in markets and grocery stores. It's a Filipino souring agent staple. The other ingredients are readily available in most sari-sari stores. You'll find that the unique sour and salty taste is something you won't taste in other cuisines. Maybe that's because of bilimbi which isn't abundant in other countries. But here in the Philippines, even your Kapitbahay (Neighbor) might have some to spare.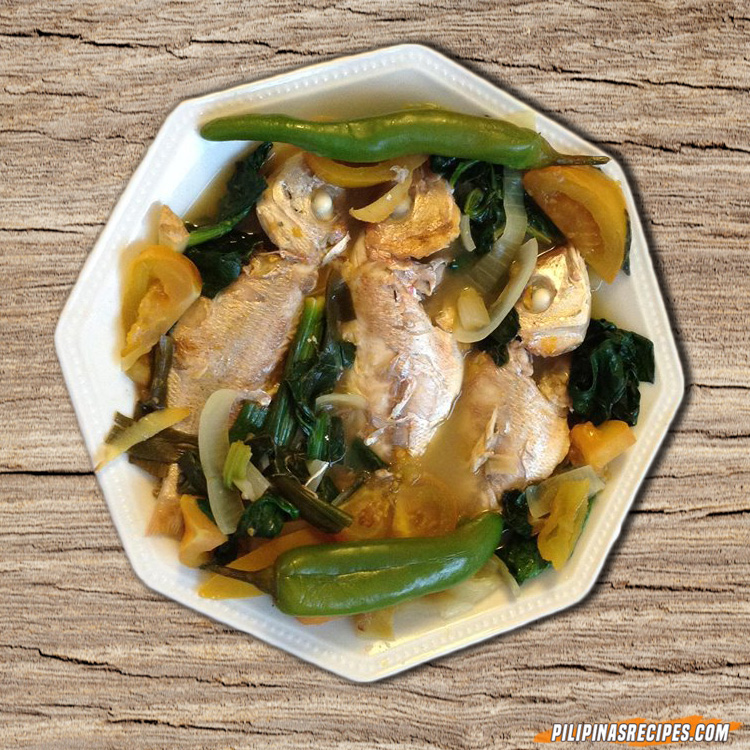 Pinangat na Isda Recipe Tips & Preparation
Prepare this Pinangat na Isda Recipe if you're trying to lose weight or eating healthy. You can use fish like Hiwas, SapSap, Bisugo, Galunggong, Hasa Hasa, Tilapia or Bangus. This dish can be considered an everyday dish. It's the typical dish which mothers and grandmas serve on a weekday. When people from the province who are living in the city get homesick they cook this dish to bring some sense of home. They do that because they miss their mom or grandmas who would cook the dish and it's the only way to be close to their family when they miss them. It's best to eat this dish right after cooking so the broth tastes fresh. Rice needs to be present if you're eating this dish. Eating it with rice is the best. Aside from Pinangat, you may also try cooking Paksiw.

Pinangat na Isda Recipe
Author:
Pilipinas Recipes
Ingredients
1 Kilo Fish ( Hiwas, Sapsap, Bisugo, Galunggong) cleaned and salted.
10 pcs. Kamias (Bilimbi)
3 medium Tomatoes (wedged cut)
Pinch of Salt
Black Pepper
2 Cups of Water
Instructions
In a large cooking pot, arrange the Fish and then add Kamias and Tomatoes.
Put a pinch of Salt and some Black Pepper and add water.
In a medium heat, cover the cooking pot and let boil.
When the water starts boiling, adjust the heat to low and continue to cook for 20 minutes.
Check if the Fish are already cooked and then turn off the heat.
Serve with Hot Rice.
Like and Share.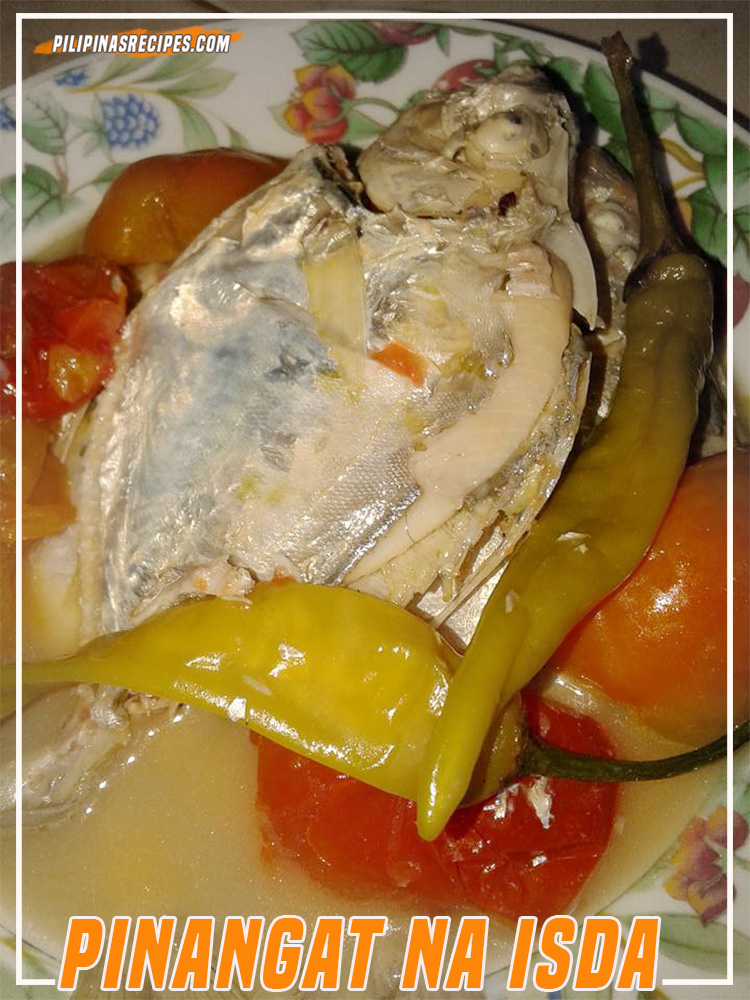 If you're to make this Pinangat na Isda Recipe, make sure you buy fresh fish and not frozen. Buy ripe tomatoes and firm bilimbi to make sure of the goodness of taste and quality. Most people would just eat this along with the rice and not include other dishes anymore to enjoy its taste. What you need though is dessert after a full meal of this dish.
Questions regarding the recipe? Leave your comment below. Like our Facebook Page for more Filipino Recipes.