Pork Belly is the part of the pig that is very much celebrated throughout the world because of its tenderness and juicy flavor and it's a fatty boneless cut of meat which is used in many specialties in parts of East Asia, Europe, North America and well-known in Chinese, Korean and Pinoy cuisine. Here in the Philipines, the common Pork Liempo Recipe is made with a marinade of soy sauce, pepper, sprite or 7-up and Philippine Lime (Kalamansi) and it is then grilled over charcoal but other versions include putting it in the oven with other marinades like Tomato sauce, brown sugar and orange juice which is less rustic than the first one.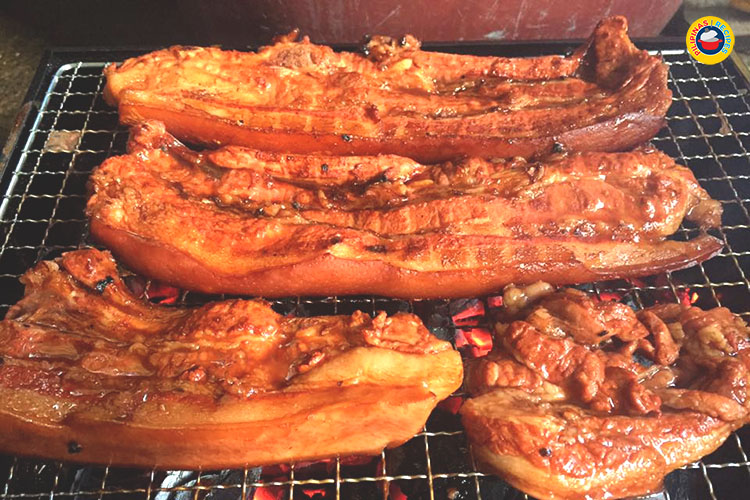 Pork Liempo Recipe (Grilled Pork Belly)
Author:
Pilipinas Recipes
Ingredients
1 Kilo Pork Liempo (Pork Belly, cut into ¼-inch slices)
For the Marinade
⅓ cup Lemon Soda
¼ cup Vinegar
3 cloves minced garlic
1 Tbsp. white sugar
1½ Tsp. Salt
1 Tsp. Black Pepper
For the Dipping Sauce / Sawsawan
½ cup vinegar
2 teaspoons minced garlic
1 pc. Thai chili, thinly sliced
Instructions
To Marinade:
Whisk together soda, vinegar, garlic, sugar, salt, and pepper in a medium bowl.
Place the Pork Belly in a Tupperware or Plastic Ware and pour in marinade.
Cover / Seal the Plastic Ware and place in refrigerator and marinate 2 hours or overnight.
To make Sawsawan / Dipping Sauce:
Combine vinegar, garlic, and chili in a small bowl. Set aside.
Preheat the grill.
Grill the Marinated Pork for about 5 minutes per side or until slightly charred and cooked through. Brush with the Sauce or the Marinated Sauce on both sides as you grill.
To know if they are fully cooked, just get a piece of pork and slice it in the middle and see if the juices are already clear and the meat is no longer red.
Serve
Pork Liempo Recipe Variations
As what was mentioned before, there are many variations of Pork Liempo Recipe (which is called pork belly in other parts of the world); In China, they cut the pork belly into small squares and braised slowly leaving the skin on and complete with marinade while in Colombia, their specialty is called Chicharron (much like our Chicharon), which are deep Fried Belly strips. In Italian cuisine, Pork Belly is called Pancetta and in Japan, it is called Rafute which is eaten to promote longevity. Like in the Philippines, Korean like their Pork Belly and marinate it and also grill it. They also make use of Lettuce for wrapping and accompany it with Soju.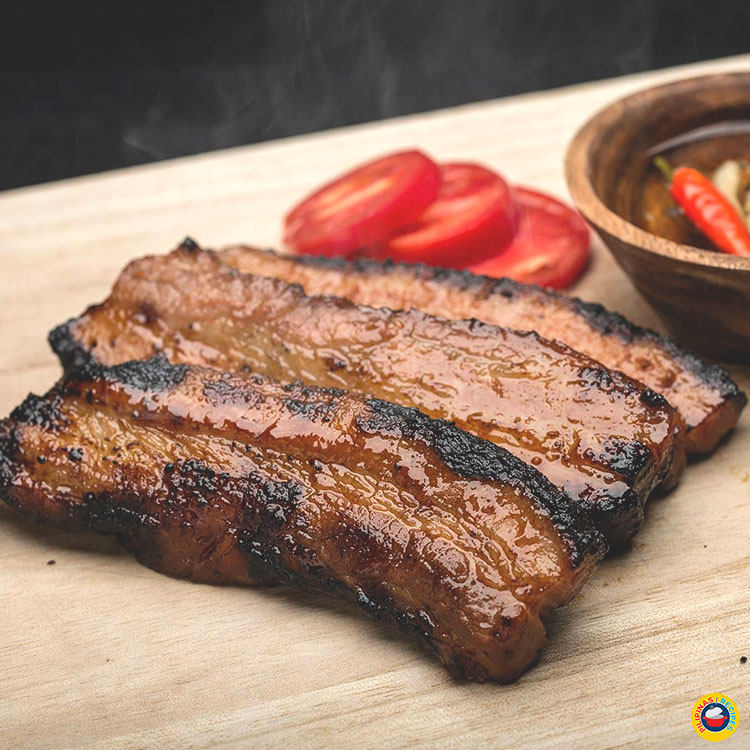 For us Filipinos, no drinking sessions are complete without our beloved Pork Belly and the best Pork Liempo Recipe is the one that is a little bit salty and fatty of course. Partner it with a spicy Vinegar dip and Sisig topped with egg and a lot of Rice along with Ice Cold Beer. Call your best buds and sing the night away just don't be so loud if you don't want to wake up the neighbors. 😀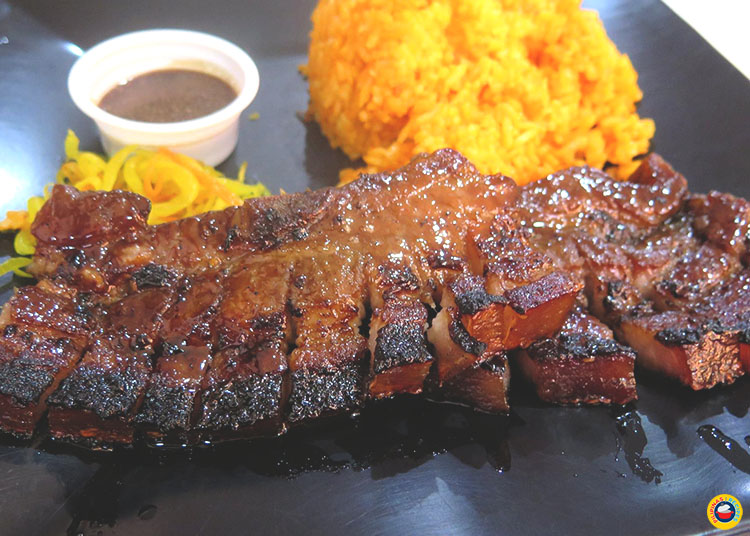 ---
Ideas and Suggestions to improve this recipe are much appreciated. Just comment below. Also, don't forget to like our Facebook Page for more Free Filipino Recipes. Search "Pilipinas Recipes" on Facebook or simply click this LINK. Thank You!