Leche Flan or Crème Caramel is a soft, smooth and velvety custard dessert. This is a common dessert all over the world but with different variations. Crème caramel was an integral part of European restaurants in older days. It was because it's very easy to do and restaurateurs can make excessive amounts in advance and keep them fresh for the coming days. Flan and crème caramel are both French names but meanings vary from region to region. But for us Filipinos, this Leche Flan Recipe is as Pinoy as it gets.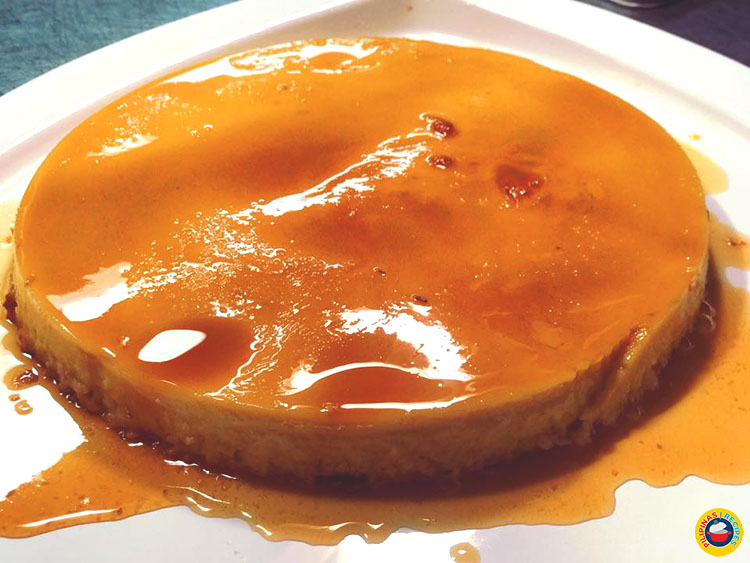 Leche Flan Recipe Variations
Leche Flan Recipe is almost the same in almost all the regions with only slight variations in a number of eggs, amount of sugar and vanilla, cooking time and if dayap (Philippine Lemon) is going to be used or not. The name leche flan is a local name derived from the Spanish name "Flan de Leche" in Spanish. This is cooked by steaming over an open flame or stove or baked in an oven. Leche Flan is mostly served when there is an occasion to celebrate like Christmas and Birthdays. They are served in batches and with sugar syrup which makes the dessert sweeter and well loved by many.
Print
Steamed Leche Flan Recipe
Leche Flan or Crème Caramel is a soft, smooth and velvety custard dessert. This is a common dessert all over the world but with different variations.
Author:
Prep Time:

15 mins

Cook Time:

40 mins

Total Time:

55 mins

Yield:

7

1

x
Category:

Dessert

Cuisine:

Filipino
2 cups

sugar

12

egg yolks

2 cups

evaporated milk

2 cups

sweetened condensed milk
a pinch of salt
Instructions
In a pan, (or on the llanera or molder directly if possible) melt the sugar over medium heat until it liquefies and turns an amber color. Stir the Sugar occasionally to make it Smoother and Crystal-Free Syrup.
Once the syrup acquires the color of amber, quickly remove it from the heat and pour into the Llanera to cover the bottom.
Caramelized sugar hardens as it cools and you need to work fast to transfer the syrup to the ramekins before it hardens in the pan.
Start heating water in a steaming pot.
In a bowl, stir the eggs yolks. Pour in the evaporated milk and sweetened condensed milk.
Add the salt and lemon zest.
Stir until the mixture is evenly blended.
Stir, do not beat nor mix too hard, to avoid forming air bubbles in the mixture.
Pour the egg yolk-milk mixture into the ramekin.
Steam over simmering water for 20 to 40 minutes depending on the size of the cooking vessel. The leche flan should be set and firm to the touch.
Remove the Llanera from the heat.
Cool the leche flan then chill.
Best Serve with Halo-Halo
Notes
Watch our video for this leche flan recipe and do not forget to leave a comment, like, and subscribe our youtube channel.
Nutrition
Serving Size:

155 g

Calories:

230

Sugar:

38 g

Sodium:

85 mg

Fat:

6 g

Saturated Fat:

2.8 g

Unsaturated Fat:

3.2 g

Trans Fat:

0 g

Carbohydrates:

35 g

Fiber:

0 g

Protein:

7 g

Cholesterol:

140 mg
Keywords: Christmas dessert, birthday treat, sweet treat, creme brulee, creme caramel, easy preparation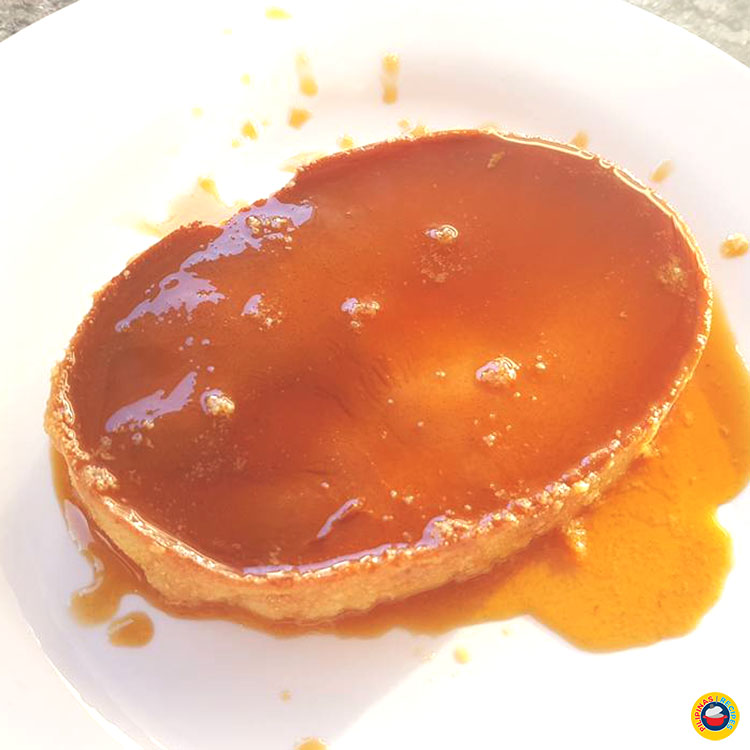 This Leche Flan Recipe is very easy to prepare and cook. Just make sure you have all your ingredients gathered up making sure you bought quality ingredients and follow simple instructions like how to put the ready to a steam mixture in llaneras (metal baking dish specially made for Leche Flans and Maja Blanca) carefully, and how to transfer the cooked flan into serving plates like a pro. Often times, Leche Flan is served with Ube Halaya or on top of Halo-Halo, also accompanied by ube halaya on top while the other ingredients remain at the bottom. Just don't forget to put plenty of syrup because it is heavenly with a lot of it. Happy eating!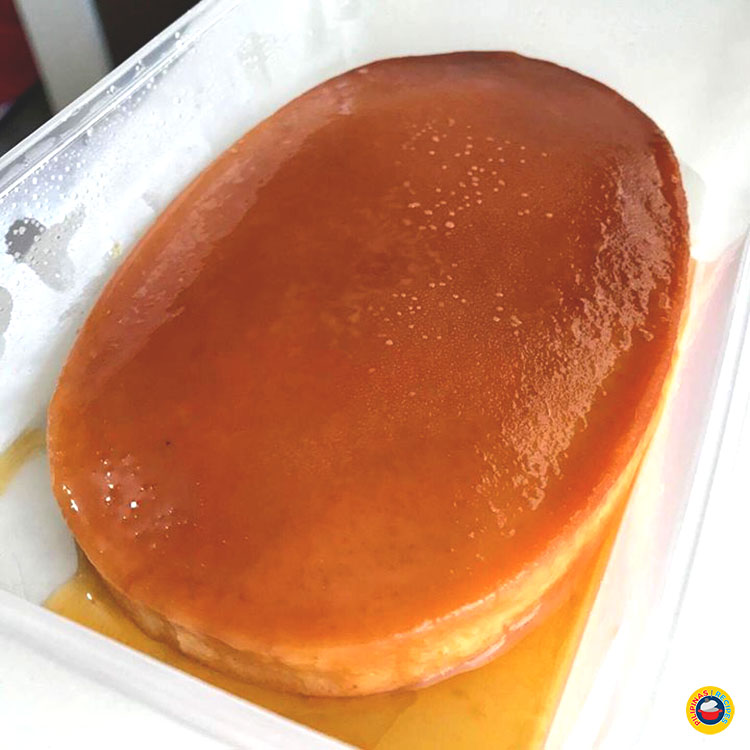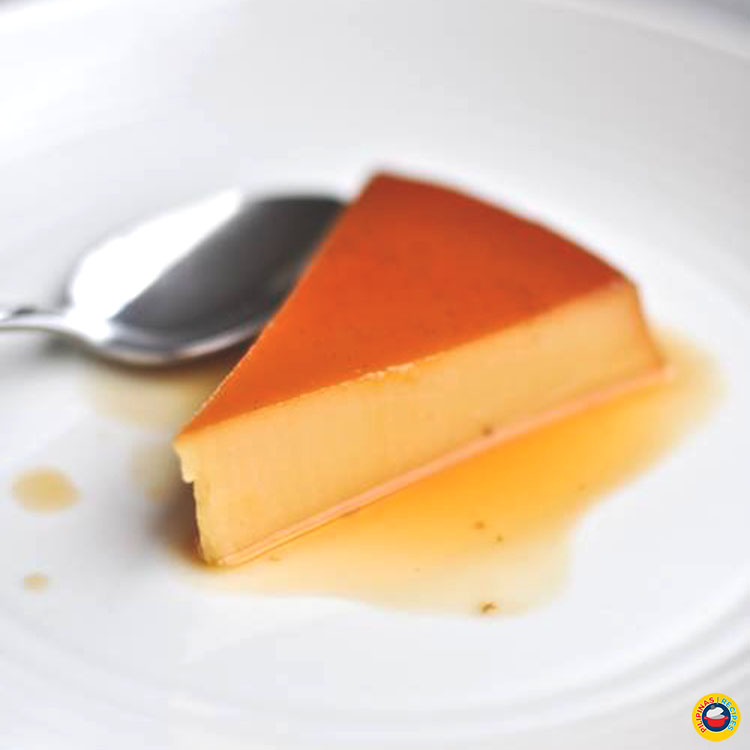 Ideas and Suggestions to improve this recipe are much appreciated. Just comment below. Also, don't forget to like our Facebook Page for more Free Filipino Recipes. Search "Pilipinas Recipes" on Facebook or simply click this LINK. Thank You!