Spaghetti may be the most loved Filipino pasta but don't forget about Chicken Macaroni because a lot of Pinoys are also in love with this dish. Chicken Macaroni Salad Recipe is a combination of somewhat salty, sweet and sour flavors with different textures thanks to the Carrots, Onions, Raisins, Pineapple Chunks, Cheese, Cream, Mayo and Chicken present in the dish. Filipinos usually bring out the bowl and put all the ingredients together every Christmas when almost all the family members are present and there is a need to whip up something that will not only attract the kids but entice adults as well.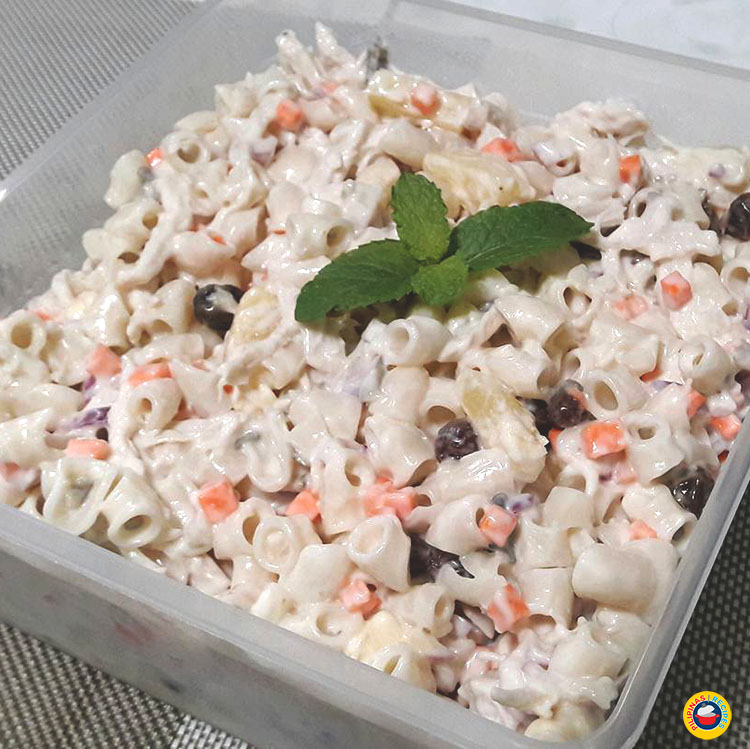 Chicken Macaroni Salad Preparation
This Chicken Macaroni Salad Recipe is easy to make. Just give it time because you need to cook the chicken first and shred it to pieces, slice the vegetables and organize all the ingredients together but there is no cooking involved other than the chicken. Everybody will love this; it is soft because of the pasta, crunchy due to the carrots and onions, sweet because of the raisins and pineapple chunks, has a sour taste thanks to the mayo and cream which makes it creamy. This dish is mostly eaten after a full meal of rice and viand.

Chicken Macaroni Salad Recipe
Author:
Pilipinas Recipes
Ingredients
1 lbs. Chicken Breasts, (Boiled and Cubed)
1 lbs. Macaroni (Elbow Macaroni or not)
2 cups Mayonnaise
½ cups Condensed Milk
1-½ cup Cheddar Cheese (Cubed)
1 Onion, Diced
1 Carrot, Grated
1 can (14 Oz. Size) Crushed Pineapple
3 Hard Boiled Eggs, Chopped
1 cup Raisins
Salt And Pepper to taste
Instructions
Cook the Macaroni for about 10 minutes or more or until Firm. Drain and let cold.
In a bowl, mix Macaroni Pasta with Mayonnaise (Mix Well).
Add Condensed Milk, Cheddar, Onion, and Carrot and Mix.
Add Chicken, Pineapple including the juice, Eggs, and Raisins.
Season with salt and pepper and adjust according to taste.
Chill for at least 1 hour in a fridge.
Serve.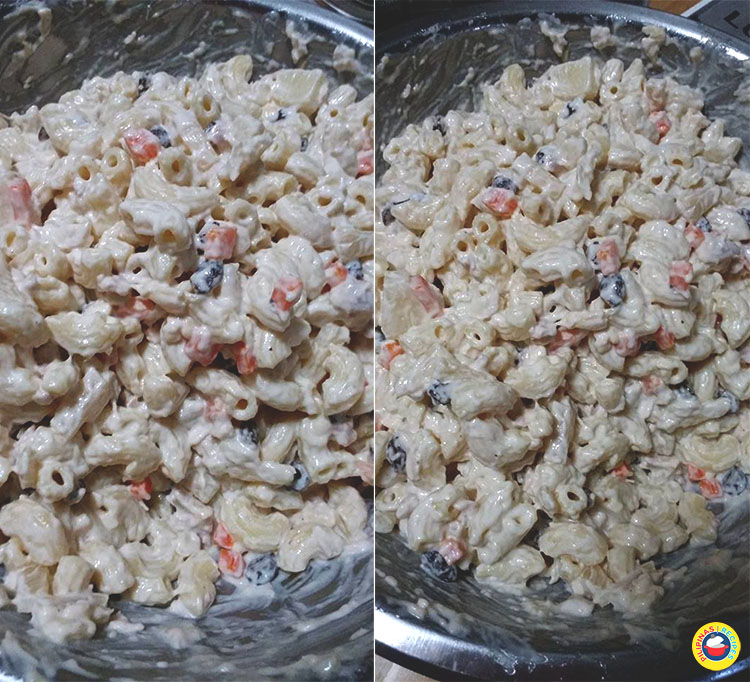 Since Christmas is near, preparing for a wonderful Chicken Macaroni Salad Recipe could be exciting. You can put together a wonderful selection of dishes that will blend well with the macaroni like Spaghetti or Pancit, Lumpiang Shanghai, Fried Chicken and other fun and festive foods. It is also often times eaten cold and topped with grated cheese. Others like to add bell peppers, green peas, and ham but the most common is the version that doesn't have the three which is still great and delicious. Don't forget to include this in your foodie event because everyone will love it, that's a promise.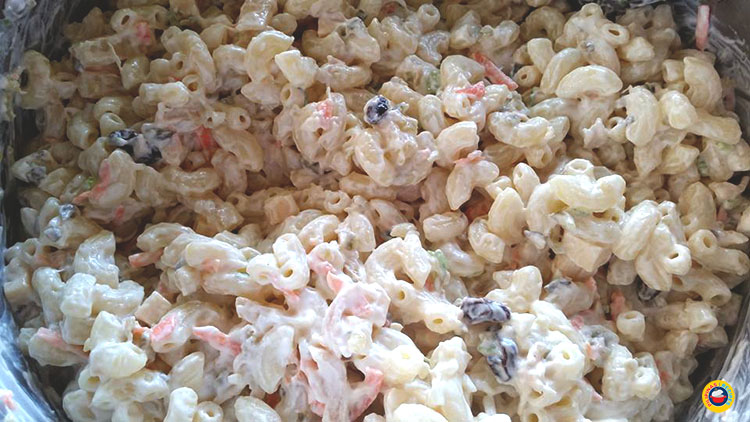 You can also watch this video below as a reference for making this Recipe.
---
Ideas and Suggestions to improve this recipe are much appreciated. Just comment below. Also, don't forget to like our Facebook Page for more Free Filipino Recipes. Search "Pilipinas Recipes" on Facebook or simply click this LINK. Thank You!