Sweet and Sour Meatballs Recipe might seem a little childish to you but this dish is in no way childish in fact adults love meatballs too especially when the taste is just right and the sauce is perfect. This dish is easy and fun to make and it's also a little messy but that's where the fun lies. You can make the meatballs the night before and prepare the sauce the day you're going to serve it. Have your kids form the meatballs while you stir the sauce, this way, at an early age they will know the importance of family time.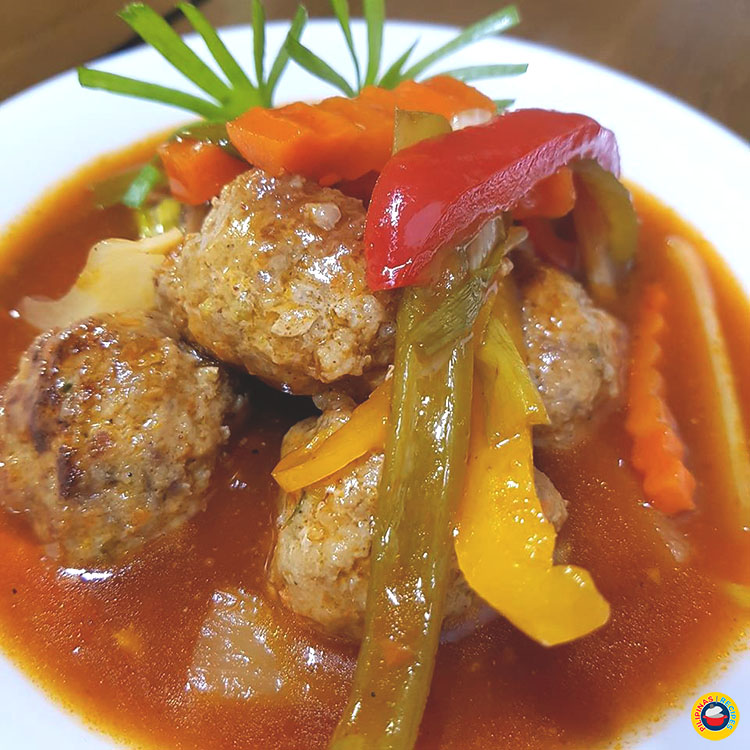 Sweet and Sour Meatballs Recipe Variation
Sweet and Sour Meatballs Recipe is considered the Filipino take on this dish originating from our Chinese friends and most Filipinos love eating Sweet and Sour that it has become a staple in most household and there are a lot of variations of this dish; people use fish and other Seafood, Pork, Chicken and even Vegetables. If you and your family or friends are like most Filipinos who love the taste of sugar in almost anything they eat then prepare this dish and you'll be surprised by how easy it is to make and how delicious it could be when done the right way.

Sweet and Sour Meatballs Recipe
Author:
Pilipinas Recipes
Ingredients
For the MEATBALLS:
Half Kilo Pork / Beef (mixed)
1 large egg
1 medium onion, chopped finely
1 small carrots, finely diced
½ cup flour
1 Tbsp salt
1 tsp ground pepper
⅛ cup Parmesan or grated hard cheese (optional)
Oil for deep frying
FOR the SAUCE:
½ cup vinegar
1 Tbsp cornstarch dissolved in 1 cup water
3 Tbsp brown sugar
1 tsp salt
3 Tbsp ketchup
½ tsp ground pepper
1 small onion, cut into 4 parts
1 small carrots, half cut into strips, half into flowers
½ cup bell pepper, cut into squares
1 Tbsp vegetable oil
Instructions
In a bowl, mix all ingredients for the meatballs.
Form balls using both hands.
Fry the meatballs and set aside.
Prepare the Sauce.
In a big or deep pan, heat oil on high.
Stir fry and carrots strips for about 1-2 minutes, do not overcook.
Turn heat to low.
Add vinegar, sugar, salt, and pepper and pour in water with cornstarch and ketchup. Stir until combined and sugar are dissolved.
Now add the cooked meatballs to the sauce and let it simmer until sauce thickens for about 3-5 minutes.
Add bell peppers and carrot flowers and cook for another 2 minutes.
Serve.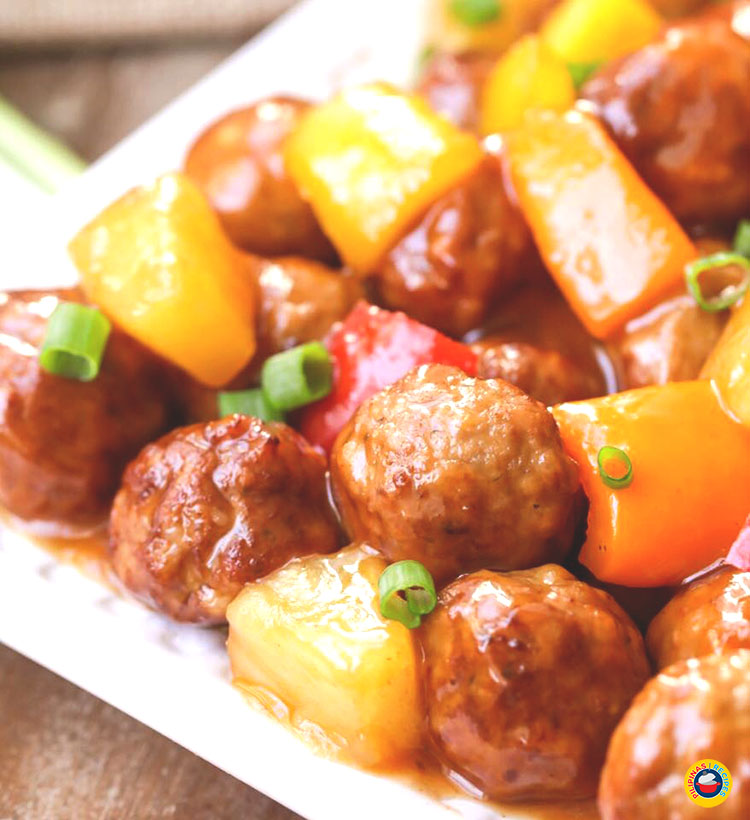 Sweet and Sour Meatballs Preparation
Sweet and Sour Meatballs is so easy to do when you have all your ingredients beforehand. Just mix your ground meat and seasoning together and fry it until golden brown, after that you can now put the meatballs into the prepared sauce and let all the flavors combine by letting it simmer for a bit. Turn off the stove and transfer it to big serving plates and serve it with steaming rice for your lunch or serve it together with other delicacies in case you're serving it for VIP guests and don't forget to drink green tea while enjoying so you'll digest it properly later.
Ideas and Suggestions to improve this recipe are much appreciated. Just comment below. Also, don't forget to like our Facebook Page for more Free Filipino Recipes. Search "Pilipinas Recipes" on Facebook or simply click this LINK. Thank You!