If you loved our Pork Embutido Recipe, you will love this Chicken Embutido Recipe. It mainly uses the same ingredients but since you will be using chicken, the result in taste is very different from that of the pork version. This Version is also more tender since chicken meat is softer and quicker to cook than pork. You can also freeze this for up to one week so you can make plenty in advance and cook it whenever you want and the flavor will still be as good as the day you made it.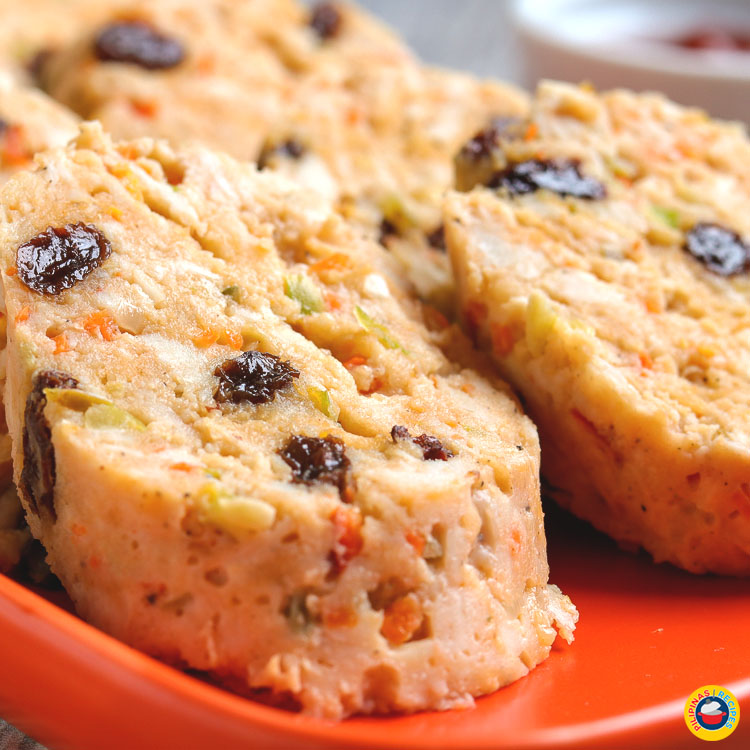 Chicken Embutido Recipe Variation
Chicken Embutido is a newer version of cooking this beloved Meatloaf dish but it can be traced back during the Spanish colonization of our country where they introduced us to chorizo, longganiza, and embutido. Embutido is part of the sausage family and throughout the world people cook this offering different variations and Methods of Preparation. Our very own Filipino version of this dish is most often times sweet and salty. It is steamed and you can eat it right away but many people like to fry them after steaming. And while the most common is the Pork Embutido version, Chicken Embutido is a classic on its own.

Special Chicken Embutido Recipe
Author:
Pilipinas Recipes
Ingredients
1.5 lbs. Ground Chicken
1 small Red Bell Pepper, minced
1 small Green Bell Pepper, minced
1 small Yellow Onion, minced
1 Egg
4 oz. Tomato Sauce
½ cup Raisins
½ cup Minced Carrots
½ cup Cheddar Cheese
¾ cup Bread Crumbs
2 tbsp. Olive Oil
2 tbsp. Sweet Relish
¼ tsp. Ground Black Pepper
½ tsp. Salt
Instructions
Combine all ingredients in a bowl. Mix well.
Wrap about a cup of the mixture in aluminum foil.
Arrange the wrapped embutido in a steamer. Steam for 45-60 minutes.
Slice and arrange on a serving platter.
Serve.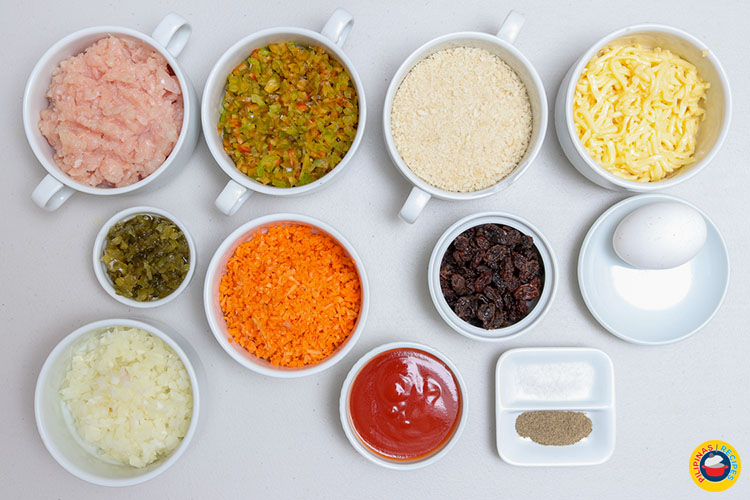 Preparing Chicken Embutido
To come up with a really good Chicken Embutido you need to season it well with salt, pepper and a bit of sugar to act as flavoring. Remember it is better to use sugar than use MSG because that's bad for the health. Use only the freshest and well -beaten eggs to bind the ingredients together, use well-cleaned vegetables that are finely grated plus some other ingredients that you need to buy in the grocery like Hotdogs/Chorizo. Some use the leaf of a banana as the mold for their embutido while some use aluminum foil wrapper. The advantage of using banana leaf as a mold is that there are no dangers of it emitting harmful chemicals and the aroma of the leaf makes the dish even more tempting.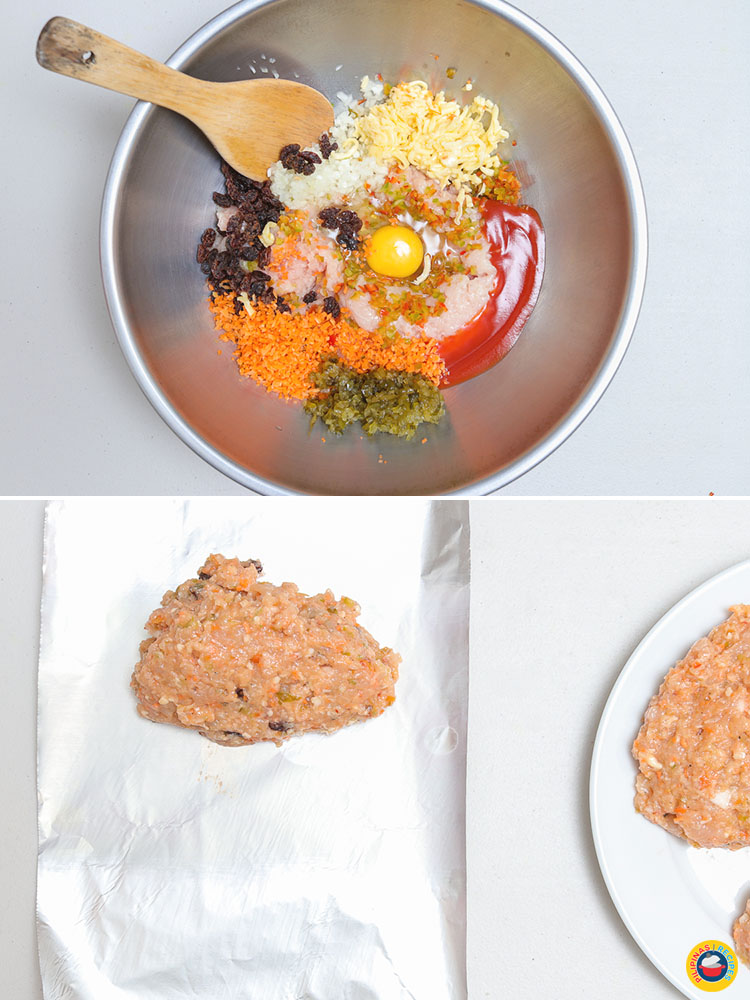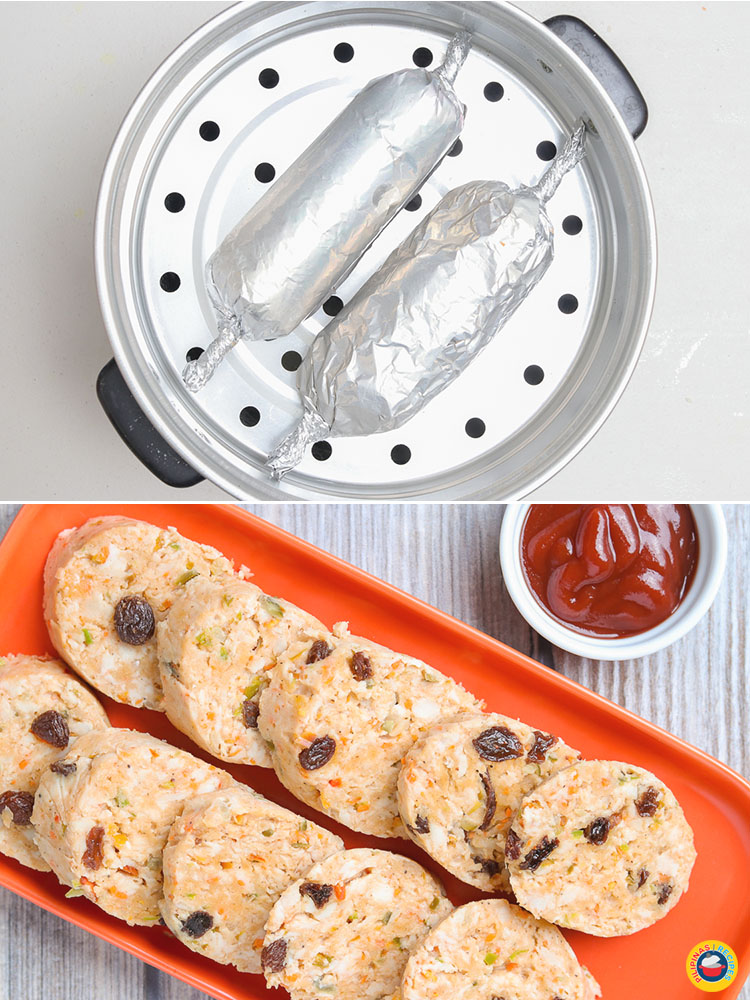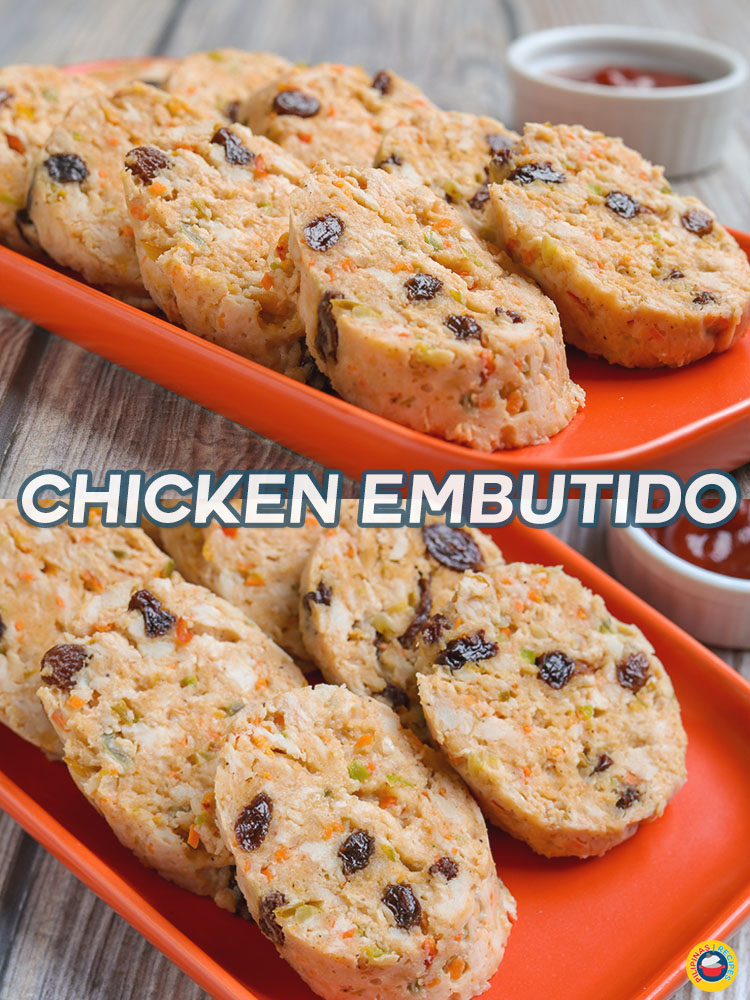 PS: Ideas and Suggestions to improve this recipe are much appreciated. Just comment below. Also, don't forget to like our Facebook Page for more Free Filipino Recipes. Search "Pilipinas Recipes" on Facebook or simply click this LINK. Thank You! Please Rate our Recipe below.