Whether you believe it or not, cooking can be a stress reliever.  When you have a demanding job, finding time to cook for my family and sitting down to a family meal reduced the tension and strain from long hours of working in the office.  When you are caring for your family you will always think of how you can make them happy and healthy.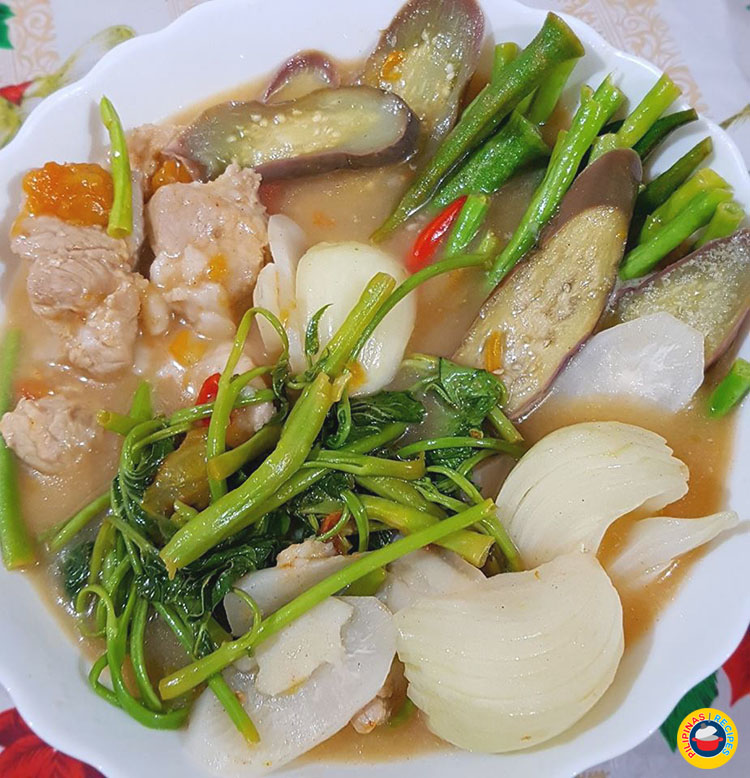 Dinnertime at home will always be very special to me and my family.  It is the time we bond and put away what we are doing with.  It is the time to enjoy the best meal of the day.  When I announce for my family that I will cook Pork Sinigang for dinner, they make sure to come home earlier from work.  🙂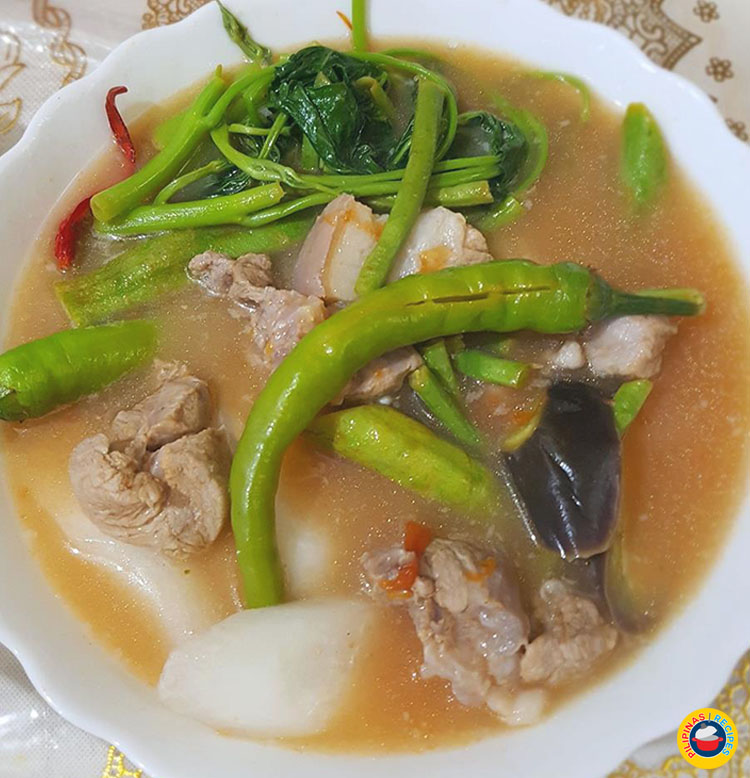 Pork Sinigang with Gabi Recipe
Author:
Pilipinas Recipes
Ingredients
1-Kilo Pork/pork ribs, cut into bite-size chunks
3 tomatoes, quartered
2 medium sized onions, halved
3 pieces Gabi (Taro), peeled
Sinigang sa Sampalok Mix (With Gabi)
Patis (fish sauce) or salt
1 liter Water (Add according to your choice)
1 Bundle - Kangkong (you can use more bundle if you want)
1 bundle String beans
3 pieces radish, sliced
2-3 pieces Chili Pansigang (green finger pepper)
5 pcs small sized Okra
Egg plant, sliced
Instructions
In a pot with water, boil pork, tomatoes, onions, Gabi until the Pork and Gabi become tender.
Add the Sinigang sa Sampalok mix, Labanos, Okra, String beans, Eggplant and Sili.
Season with Fish Sauce or Salt.
Adjust the sourness by adding more mix or water.
When Okra / Labanos are tender, add the Kangkong tops and simmer for a minute more or two.
Serve hot or with Rice.
Pork Sinigang with Gabi Preparation
I cook Sinigang at least twice a week. It is very convenient and easy to prepare.  It is delicious and our all-time favorite.  It is traditionally Tamarind based soup.  There are many Variations of Sinigang Recipes including Beef Sinigang, Sinigang sa Miso, Bangus Sinigang and also Sinigang na Hipon but the most common and popular, the Pork in Tamarind broth or this Sinigang na Baboy (Pork Sinigang).  It needs to sauté the pork and onion first before boiling it until the pork is cook and tender.   Adding some vegetables like Taro, Eggplant, Radish, Kangkong (water spinach), Tomatoes, long Beans and green long Peppers in a sour broth.
One of the secrets of cooking a delicious Sinigang na Baboy (Pork Sinigang) is to include the bones of the pig.  One main ingredient is Taro (Gabi for Filipinos).  It is one of the most common vegetables in the Philippines.  Taro leaves is a heart shape, bright deep green and they grow in a wet tropical and subtropical parts of the world.  Taro root is starchy and high in fiber. The purpose of adding taro is to make the soup more creamy, just when the taro is soft remove few pieces and mashed it and put it back to the soup.  You will love the creamy Pork Sinigang soup.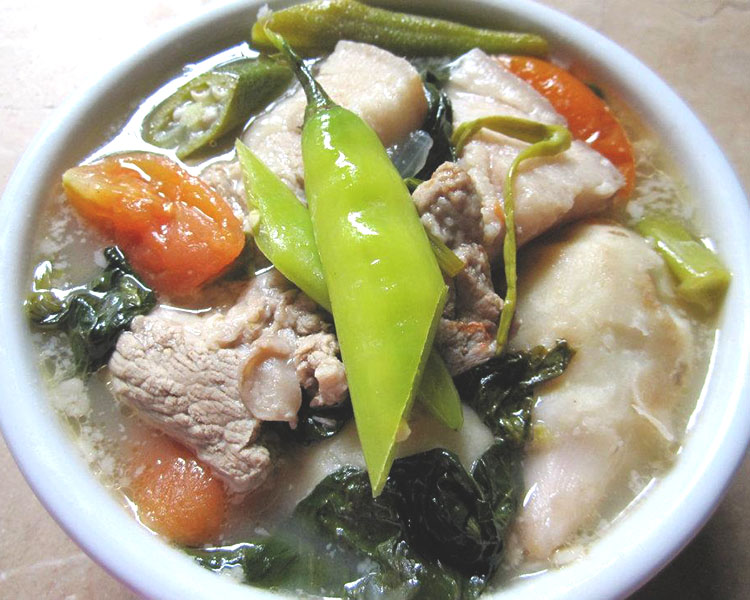 PS: Ideas and Suggestions to improve this recipe are much appreciated. Just comment below. Also, don't forget to like our Facebook Page for more Free Filipino Recipes. Search "Pilipinas Recipes" on Facebook or simply click this LINK. Thank You!