Milkfish or Bangus in Tagalog is a national fish of the Philippines.  It is an important seafood in Southern Asia and some Pacific Islands.  It is well known for being much bonier than other food fish.  Pangasinan is very famous for its Milkfish or Bangus production.  It can be prepared plain, smoked in fillet, and cooked either broiled or fried and last but not the least, the Bangus Sinigang Recipe.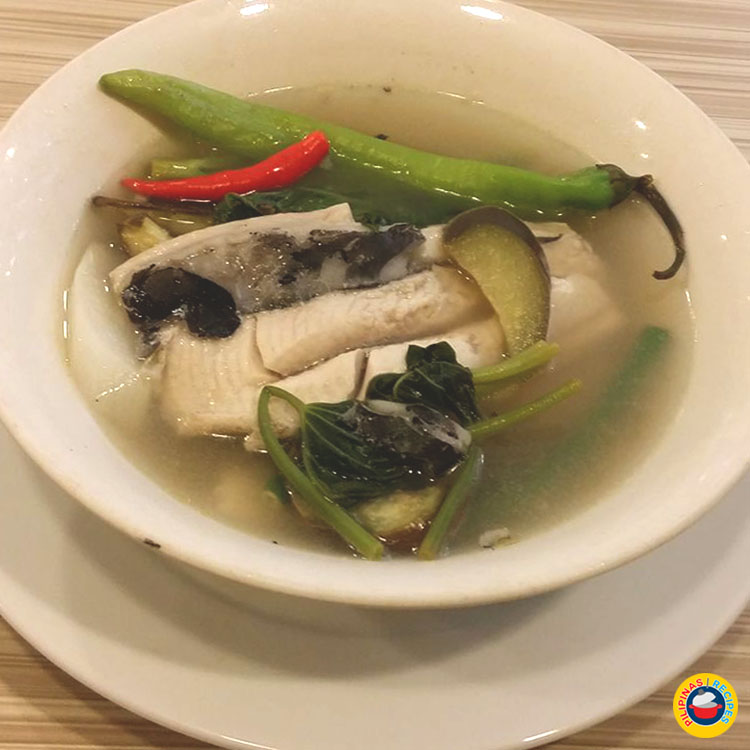 When the weather forces you to stay indoors because of the bad weather, you take it as an opportunity to stay inside of your home and make it extra cozy, bright and cheerful. You also take the advantage to take out your cooking pan and whip up your favorite meals.  You can take out a cookbook and start experimenting to cook a delicious meal.  You can more creative in the kitchen and go for more than the basics.  Nothing is quite as comforting as a good home-cooked meal on a gloomy day.

Bangus Sinigang Recipe (Sinigang na Bangus)
Author:
Pilipinas Recipes
Ingredients
1 Medium Size Milk Fish (Bangus); cut into desired pieces
1 ginger root, crushed
2 tomatoes, quartered
1 onion; sliced
1 radish; sliced
1 eggplant, sliced
5 string beans cut into 2" lengths
1 cup kangkong leaves
Sinigang mix or 2 crushed Tamarind (Sampalok)
5 cups water
Salt or fish sauce (patis)
Instructions
In a casserole, parboil fish with enough water to cover.
Add ginger root.
Simmer until fish is half cooked.
Add onion, tomatoes, and Sinigang Mix. Simmer for few minutes, then add vegetables.
Season with salt or fish sauce according to taste.
Cook until done.
Serve with rice.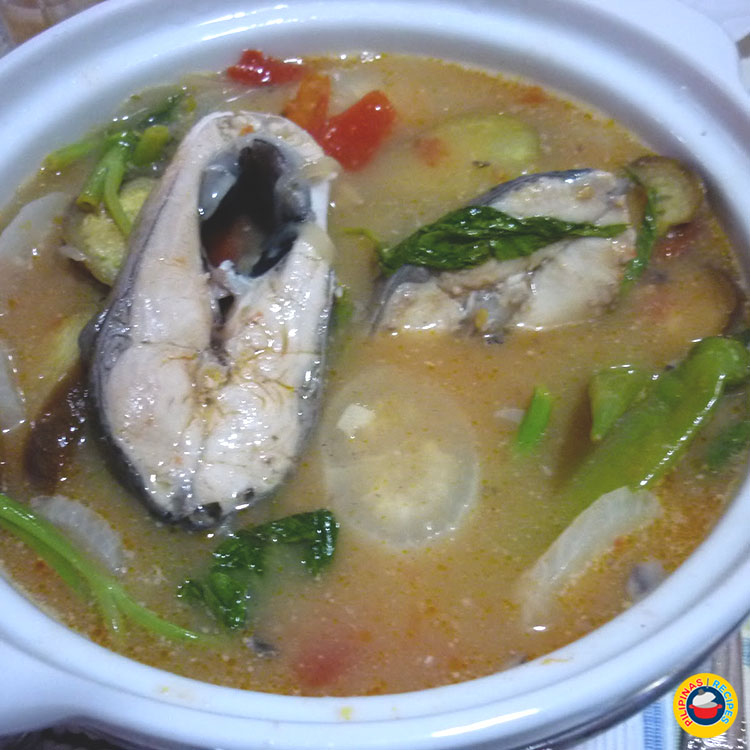 There is one dish that is perfect for dreary days. Sinigang is one of our favorite dishes, Pork Sinigang, Beef Sinigang, Sinigang na Hipon.  It is a dish that can be done in 30-40 minutes and only requires a boiling pan.  I am making Bangus Sinigang Recipe (Sinigang na Bangus).  This is the best food for cold weather and rainy season.  The recipe is simple and easy to prepare, but I made sure I add enough vegetables on it and the sourness of the soup gives my family the satisfaction of what they are craving for hot and sour soup.
Sinigang ng Bangus or Milkfish in Sour Broth is an all-time favorite dish of many Filipinos.  It is a dish made of vegetables boiled in sour broth, cooked until the vegetable turn glossy before adding the milkfish.  The sour taste of tamarind juice gives the distinctive taste of the broth.  One of the main ingredients is the milkfish.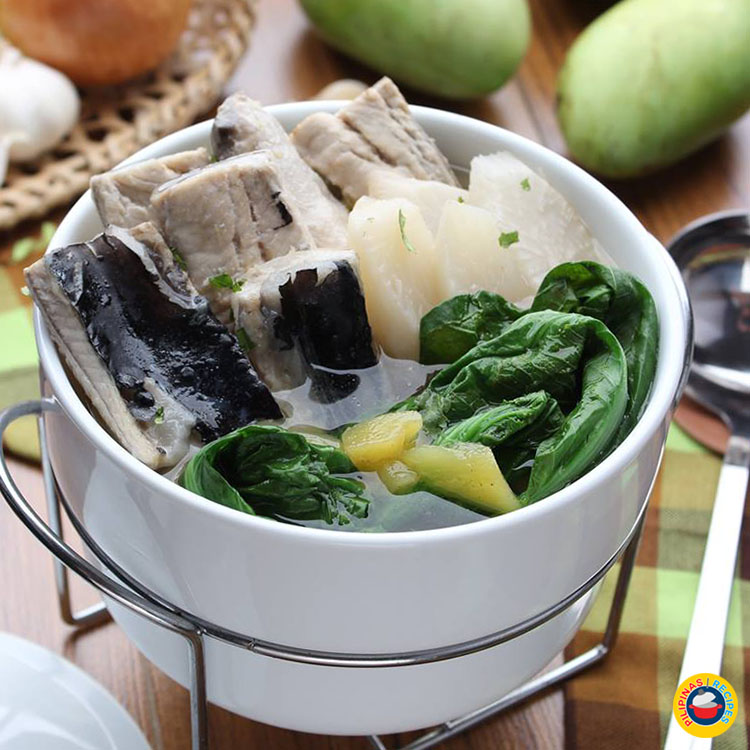 You can serve the Sinigang na Bangus with rice and a spicy fish sauce as a dipping sauce.You can also view other types of Sinigang Recipes on our website.
PS: Ideas and Suggestions to improve this recipe are much appreciated. Just comment below. Also, don't forget to like our Facebook Page for more Free Filipino Recipes. Search "Pilipinas Recipes" on Facebook or simply click this LINK. Thank You!