In the Philippines having chocolate for breakfast is very common. You might be surprised but  young and old enjoy a hearty chocolate breakfast, not just for the sweet and chocolaty goodness but for the warmth and satisfaction that it brings. Champorado, a Filipino chocolate-rich rice porridge, is traditionally served during breakfast or prepared during rainy days to bring comfort and warmth. To some it is considered a soul-food as it gives pleasure to all who enjoys this dish. It is also part of every Filipinos childhood because it's a staple breakfast that every kid will never pass or skip. Usually it is eaten with sugar or condensed milk or even Tuyo or Bulad; any salted dried fish. Sometimes it is also offered in snack houses or Painitan together with Suman or Bibingka and other delicacies enjoyed for Merienda.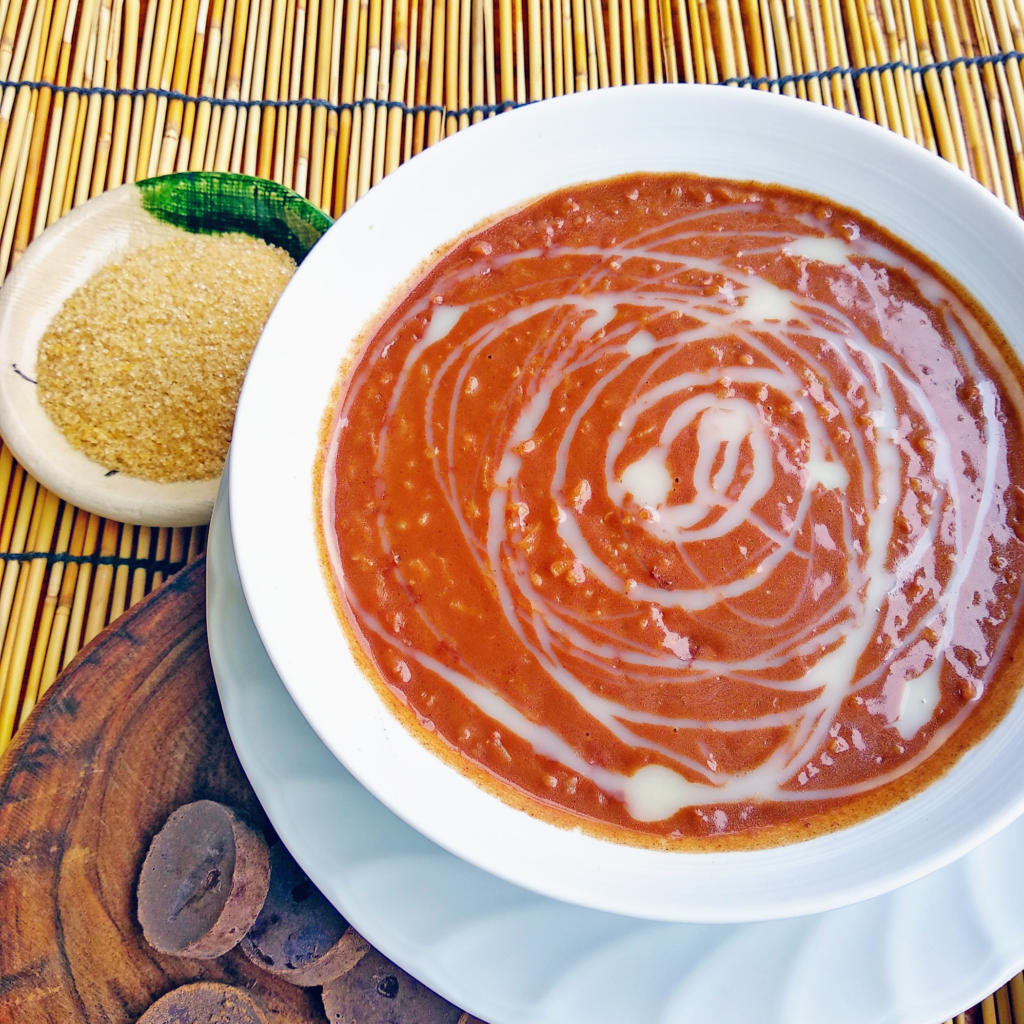 How to make Champorado
The main ingredient of this dish is chocolate in the form of Tablea which is a locally made tablets of pure chocolate made from fermented, toasted, and ground cocoa beans. Though Champorado is made with chocolate it's not really sweet to begin with, the sweetness comes from the condiments you add in after cooking. Milk or coconut milk is also added depending on one's preference. It is also made with glutinous rice or any kind of rice that is readily available, even left over rice from dinner can be made into Champorado the following day.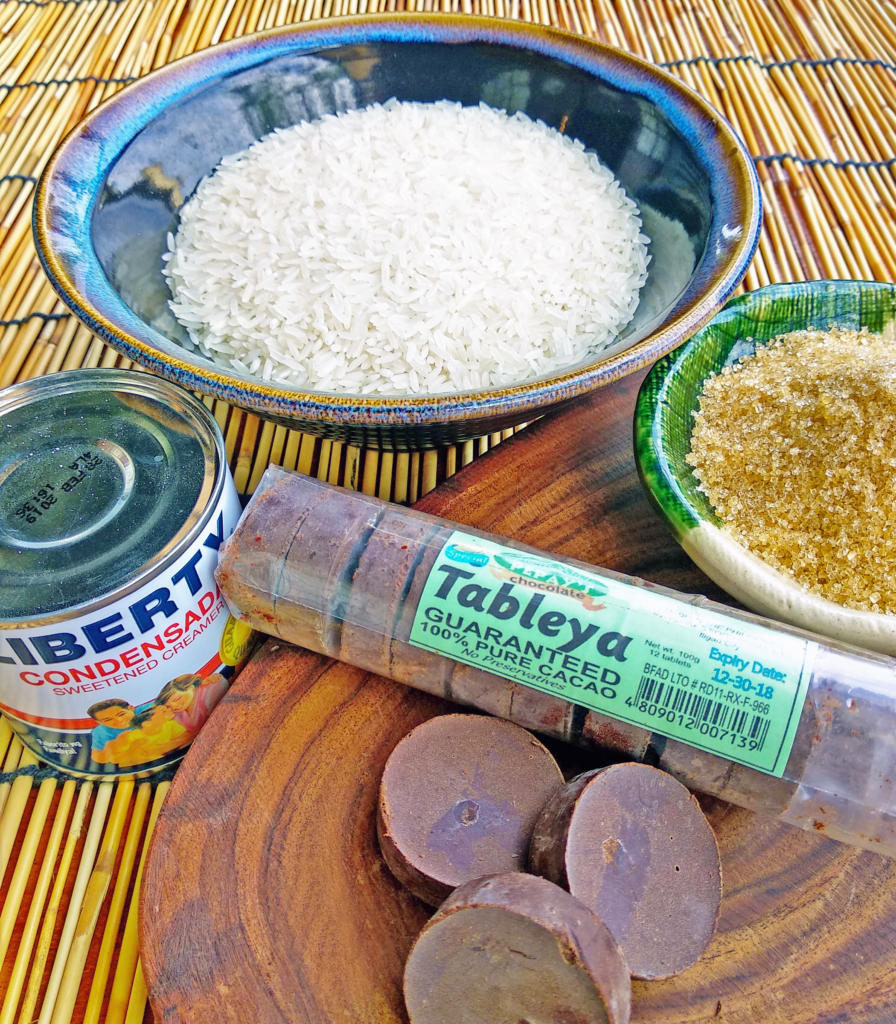 Champorado
Continuously stir the porridge so the bottom won't stick and get burned.
Author:
Pilipinas Recipes
Recipe type:
Breakfast, Snack
Ingredients
2 cups Rice
2 cups Water, for rice cooking
3-4 cups Water, for porridge
8 pcs. Tablea
⅓ cup Brown Sugar
Condensed milk to taste and garnish
Instructions
Cook 2 cups of rice with 2 cups water in a rice cooker.
Boil 3-4 cups of water then add cooked rice to make porridge, stir every 2 min.
After 10 min. add brown sugar and 8 pcs of Tablea.
Stir until the Tablea is dissolved and the consistency thickens.
Simmer for another 3 min and it's done!
Serve in bowls topped with condensed milk, add sugar if desired.