The Chicken Kaldereta Recipe is one of the most loved dishes in the Philippines although this was made known in the Philippines when the Spaniards brought it here during the war. Perhaps, because of this, they have learned to adapt this dish as their very own. The Beef Kaldereta may be the more common one but it doesn't make the Chicken version a little less. Chicken Kaldereta is a bit similar to the Afritada version. Of course, Kaldereta is a bit hot so that gives the difference. This dish is usually a part of the Sunday menu when all the family members are present. This is the perfect time for Mommy to cook for the family; after all, it is the only day that the family is complete.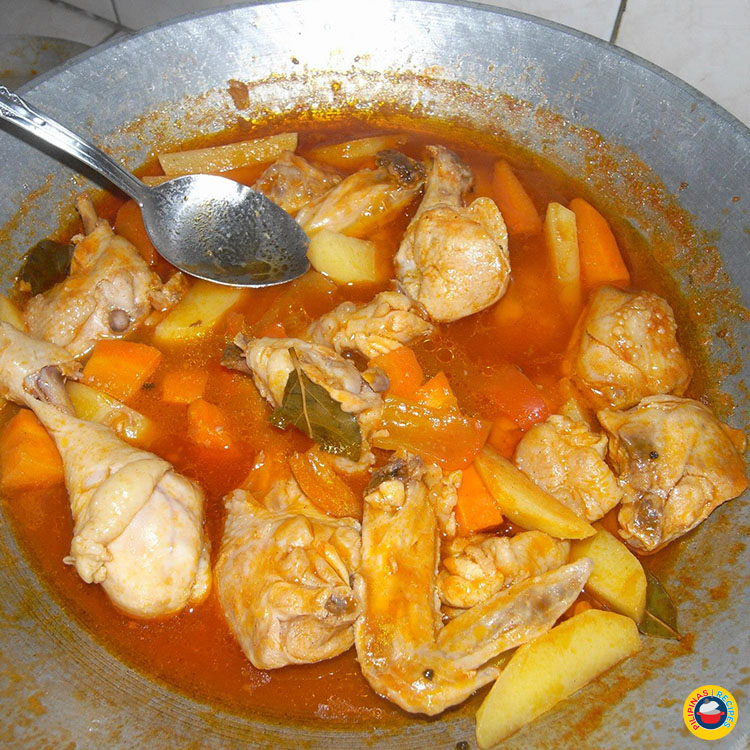 Chicken Kaldereta Recipe (Kalderetang Manok)
Author:
Pilipinas Recipes
Ingredients
1 Kilo Chicken (cut into chunks)
2 medium carrots (cut into chunks)
2 medium potatoes (cut into chunks)
1 medium red bell pepper, strips
3 cloves garlic
1 medium onion, chopped
1 cup water
1 can (250mg) tomato sauce
3 tbsp liver spread
2 tbsp fish sauce (patis)
cooking oil
salt to taste
Instructions
In a pan, saute the carrots, bell pepper, and the potato.
Cook until Tender and then set aside.
Saute the garlic and onion
Add the Chicken and cook until tender
After 2-3 minutes, add the Fish Sauce
Then add the Liver Spread and Tomato Sauce and Simmer for 5 mins.
Add the saute carrots, bell pepper, and the potato.
Then add the water.
Add some salt according to taste.
Simmer for 5 minutes or once the sauce gets thick.
Serve while hot.
Chicken Kaldereta Recipe Preparation
The Chicken Kaldereta is not so hard to prepare; just make sure there is garlic, onion, potato, fresh bell pepper and of course, not to mention the chicken. Saute the garlic and onion in a few drops of canola or vegetable oil and a few slightly crushed chilis then add the chicken. Allow the chicken to be tender before adding the peeled and cubed potatoes. Add the tomato sauce and turn to medium heat. Liver spread can also be added to make the sauce a bit thick just make sure that it doesn't cover up the taste, making one think that it is just liver spread he is eating. Before removing from heat, the fresh bell peppers should be put into the pot. Make sure not to overcook the bell pepper as it is more delicious that way.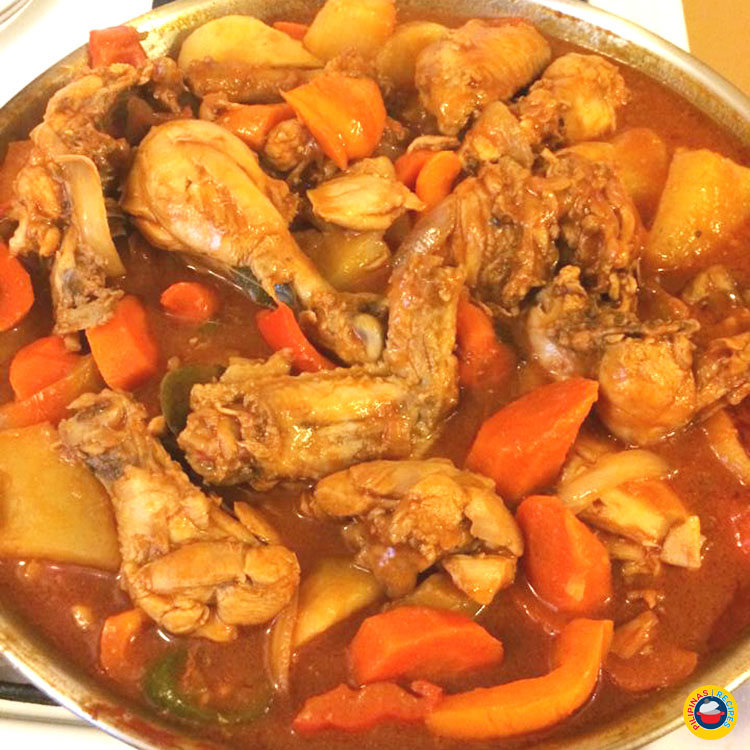 Serving Chicken Kaldereta
Now, it is time to taste this superb Chicken Kaldereta. Everyone's excited for sure. Grab a few cups of rice then start devouring this sumptuous meal. Also, it wouldn't hurt to have a little dessert after this truly delicious meal.  Having this during family bonding time will make everyone wishing it is Sunday again.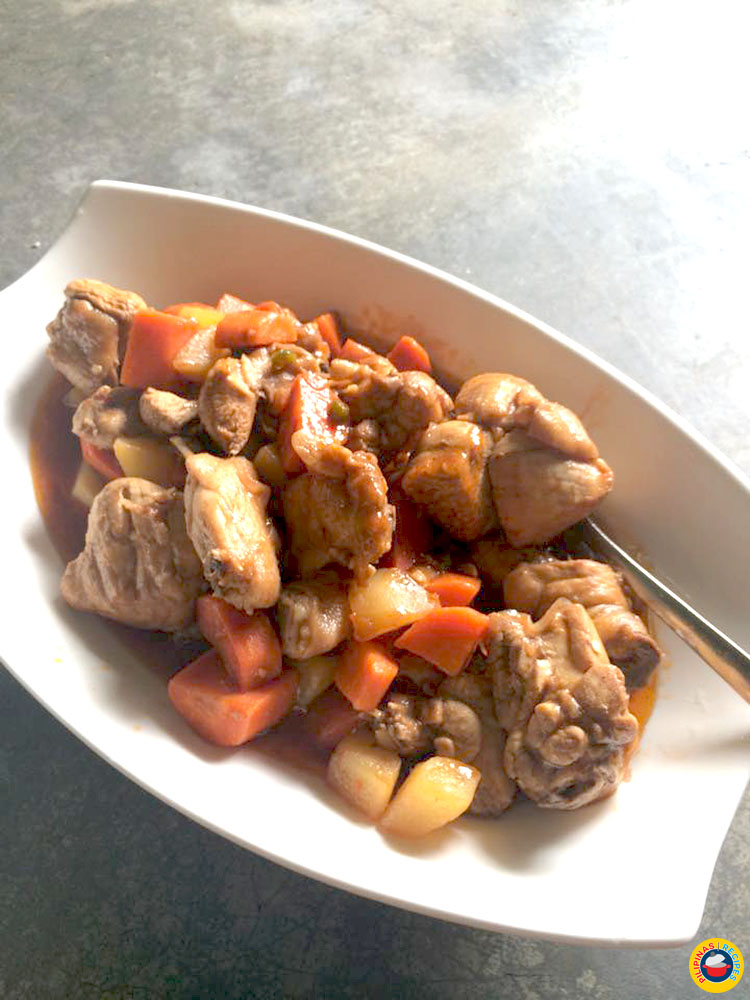 PS: Ideas and Suggestions to improve this recipe are much appreciated. Just comment below. Also, don't forget to like our Facebook Page for more Free Filipino Recipes. Search "Pilipinas Recipes" on Facebook or simply click this LINK. Thank You! Please Rate our Recipe below.