The Kaldereta (Caldereta) is another favorite among Filipinos though it did not really originate in the Philippines. This Recipe was brought to this land by the Spaniards during their three hundred years of colonization. You can say that because of their long stay in the Philippines, they have adopted this recipe by heart thus making this delicious dish a part of the Filipino menu. Aside from Chicken Kaldereta and Beef Kaldereta, Pork Kaldereta Recipe is also a preferred version of this dish. Make sure to choose a Tender part of the Pork for it to be really enjoyable to eat.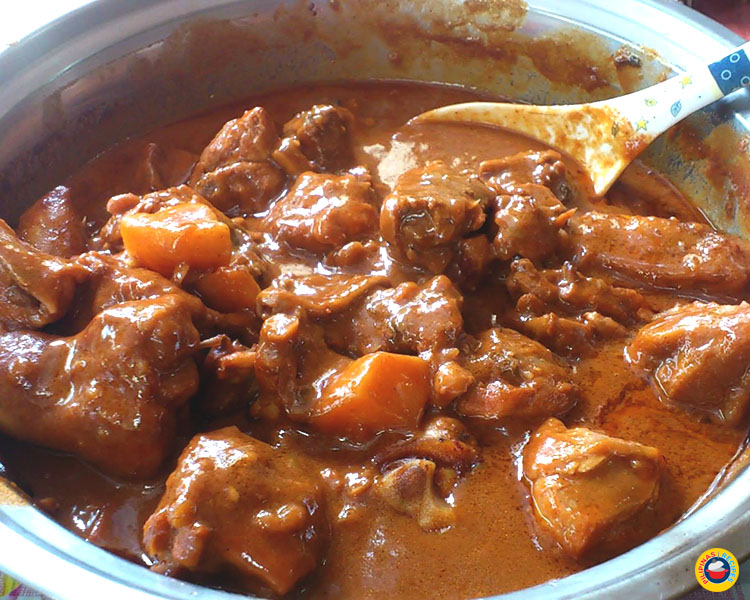 Pork Kaldereta Recipe (Kalderetang Baboy)
Author:
Pilipinas Recipes
Ingredients
1 Kilo Pork (Liempo or Spare Ribs)
1 can Tomato Sauce
1 large onions (minced)
3 cloves garlic (minced)
3 large potatoes (cubed)
2 large carrots, (cubed)
2 red bell peppers (diced)
2 green peppers (diced)
3-4 cups water
1 can Liver Spread
¼ cup vegetable oil
Instructions
In a pan, heat oil.
Saute the Garlic and Onion
Add Pork and saute for up to 5 minutes or until turns brown.
Add tomato sauce and water then simmer for 45 minutes or more.
Add water if needed.
Add carrots, potatoes, bell pepper, liver spread and chili. Simmer for 5 minutes.
Adjust seasoning with sugar, salt, and pepper according to taste.
Add cheese and simmer for another 2 minutes or until the sauce thickens. (Optional)
Serve
Pork Kaldereta Recipe Preparation
Pork Kaldereta is cooked in the same manner as the Chicken Kaldereta version. There's just a bit of difference when it comes to the vegetables. Prepare the Pork and the vegetables, making sure they are washed well and the potatoes and carrots are peeled and cut into small portions, almost with the same size as the pork. Add a few drops of oil into a skillet and saute garlic, chilis, and onion. Add the pork and allow it to cook for a while until it becomes a bit tender then the potatoes can be added. After a while, pour some tomato sauce and allow to boil for a few minutes before adding the liver spread. Just keep in mind not to put too much or it will alter the taste. Before removing from heat, place the carrots and bell pepper. After a few seconds, remove the skillet from heat.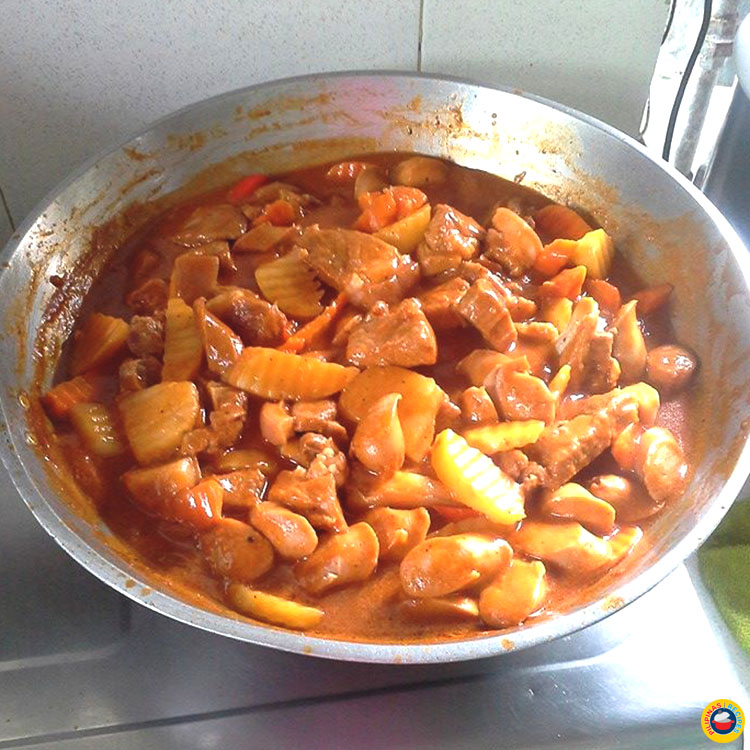 The favorite part of the cooking comes now. It's time to sit down with the family and grab a few cups of rice to enjoy the savory taste of this extremely wonderful, delicious meal. Having an ice-cold soda on the side will make eating your own version of Pork Kaldereta Recipe is one of the best experiences your taste buds will ever encounter. You will be waiting for the next bout with this dish.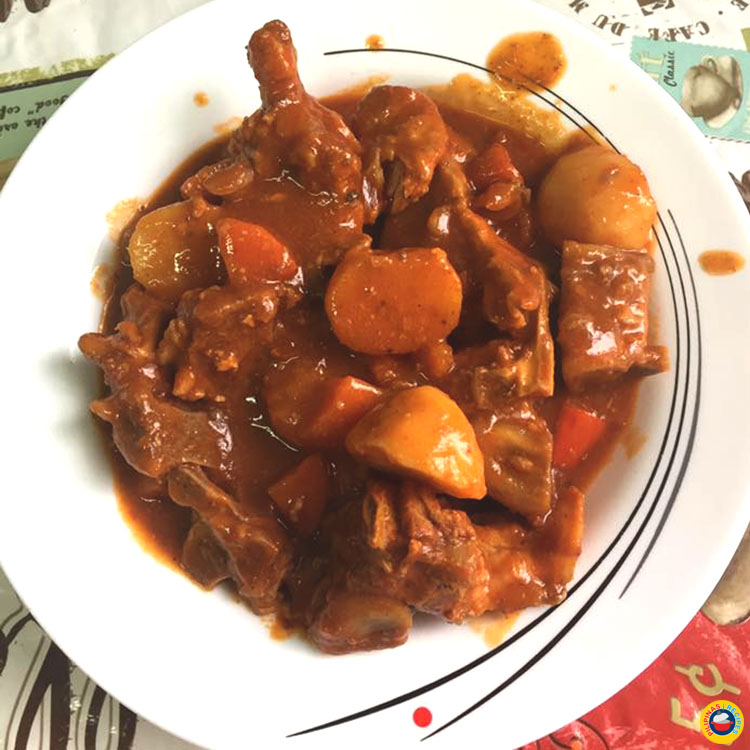 PS: Ideas and Suggestions to improve this recipe are much appreciated. Just comment below. Also, don't forget to like our Facebook Page for more Free Filipino Recipes. Search "Pilipinas Recipes" on Facebook or simply click this LINK. Thank You! Please Rate our Recipe below.