Sisig will always be one of the dishes that Kapampangans are proud of and thanks to the "Sisig Queen", Aling Lucing or Lucia Cunanan and her Sizzling plate, the dish was reinvented and made more appetizing due to its crispiness. The word Sisig dates back to 1732 when it was included by an Augustinian friar, Diego Bergaño in his Kapampangan-Spanish Vocabulary. He wrote it as a Salad of Green Papaya or Green Guava that has a salt, pepper, vinegar and garlic dressing. The use of meat in Sisig has no clear history. Whatever the origins of Sisig is, one thing is important; everybody loves it. Today, many versions of Sisig are available but Sizzling Pork Sisig Recipe is still the most popular.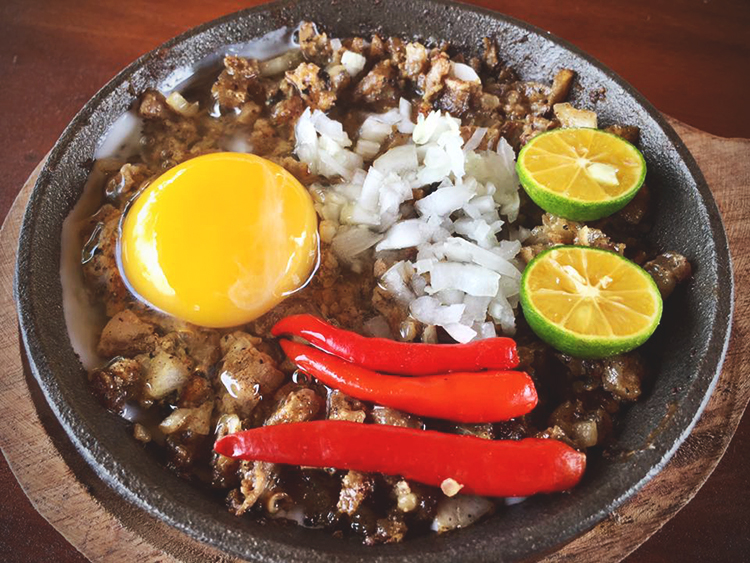 Preparing this Sizzling Pork Sisig Recipe requires some patience. You need to boil the pig head's first then broil or grill it and chop then you add other ingredients like onions and chilis as you cook. Pork Liver is also an ingredient in this dish. You will need a Sizzling Plate which you can buy from the cookware area at the department store or Divisoria. It's a heavy kitchen tool so you'll need to be careful using it.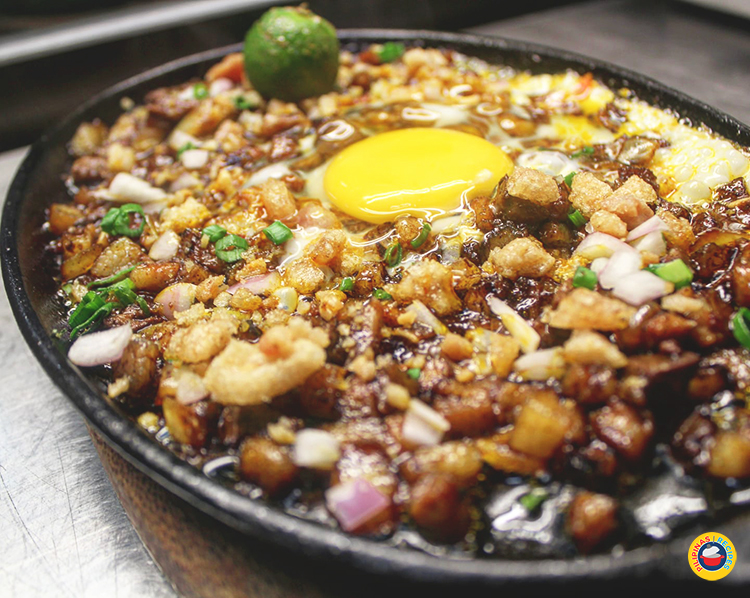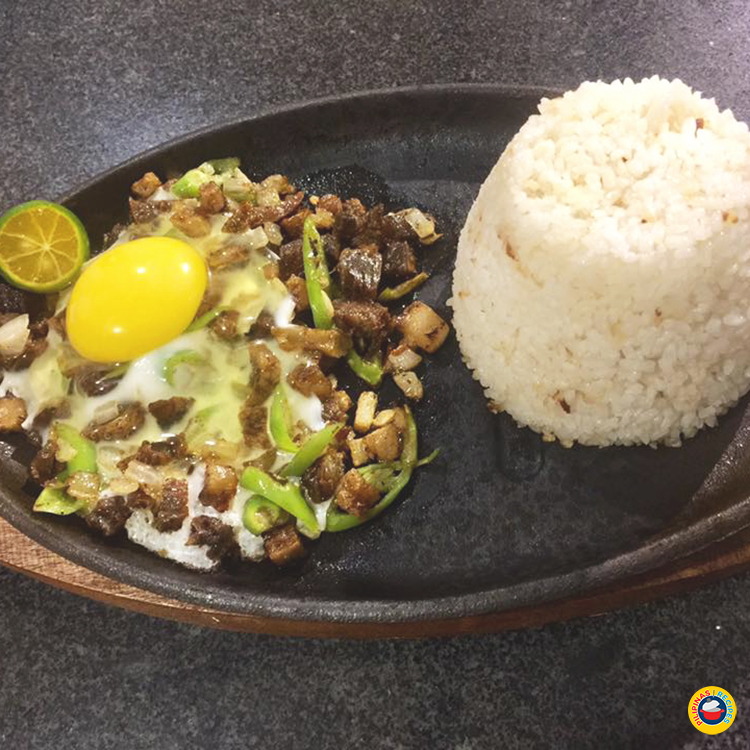 Sizzling Pork Sisig Recipe
Author:
Pilipinas Recipes
Ingredients
1-kilo pork meat (combination of pork cheek, ear, and snout)
3 cloves of garlic, crushed
1 teaspoon whole black peppers
1 cup pineapple juice
2 cups water
1 large onion, chopped
2 pieces chili pepper (siling labuyo), chopped
¼ cup vinegar
¼ cup soy sauce
1 teaspoon black pepper, ground
1 calamansi
1 raw egg (Optional)
a small amount of Chicharon (Optional)
Instructions
Clean the pork cheek, ears, and snout thoroughly and remove any hair left.
Put the meat in a pot together with the garlic, whole black pepper, pineapple juice, water, and salt.
Bring to a boil and simmer until the meat are tender (about 45 minutes).
Drain the meat and cool to room temperature.
Grill the meat over charcoal until it's browned and crispy. (If you can't grill, alternatively, you can also deep fry them)
After grilling, chop the meat into approximately 1 cm cubes.
Mix the chopped meat with the onion, chili pepper, vinegar, soy sauce and ground black pepper.
Heat a cast iron plate until very hot.
Remove the plate from the heat and put the meat mixture on it.
Serve with the raw egg and calamansi.
This Sizzling Pork Sisig Recipe is a sure way to attract alcohol-loving friends for dinner. It's the Filipino favorite partner to beer. You could say that most bar and grill restaurants serve this dish but why to bother going there and paying more when you could buy pig's head and other ingredients for a fraction of the price and the nice thing about it is that you get to eat more when you prepare it. The beer you're buying is also cheaper. If you're having your friends over, prepare some
Beef Salpicao
too and
Calamares
as well as mocktails for your non-alcoholic friends.
Visit our Official Page for more Filipino Recipes at Facebook.com/PilipinasRecipes.