There are a ton of varieties to fried rice; an especially notable one is Yang Chow fried rice. The word "popular" for this dish is a big understatement. This recipe has paved the way for all other fried rice there is today. It has become one of the most distinguished fried rice recipes throughout Philippines and also famous around other Asian countries as well.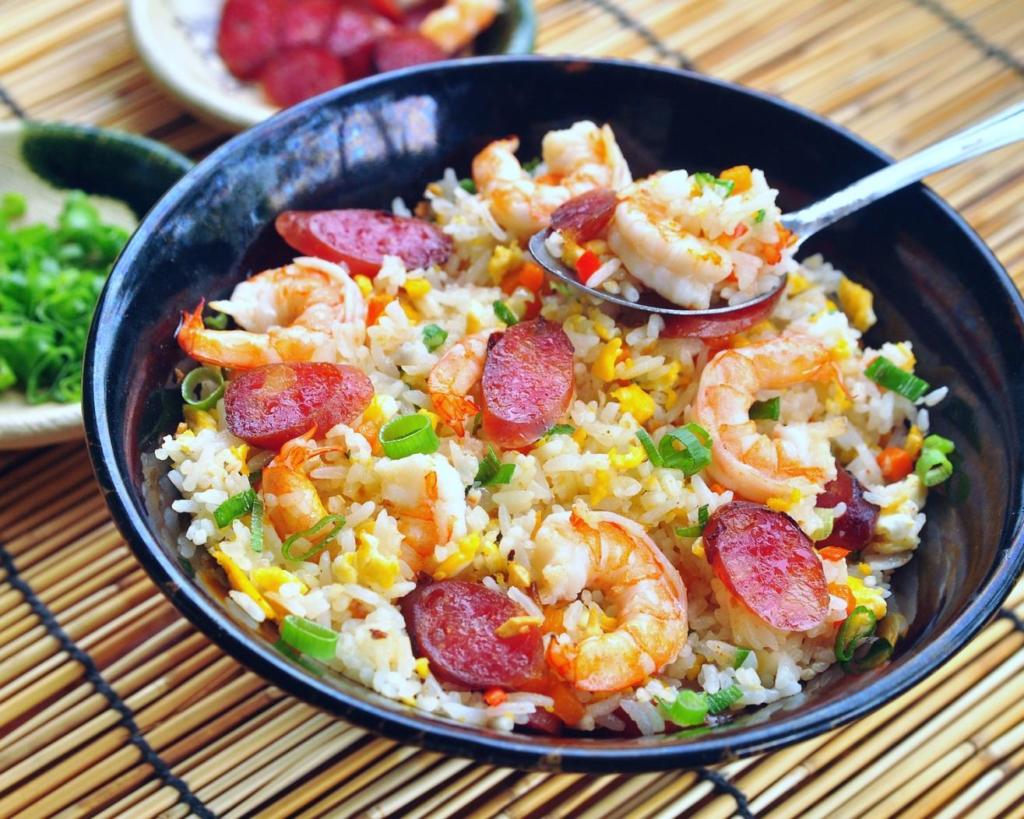 What is Yang Chow Fried Rice?
Originally a Chinese recipe, Yang Chow or Yeung Chow is typically made with day old rice; as newly cooked rice gets too sticky when cooked, shrimps and lap-cheong or char-siu, stir-fried in blazing woks. Chinese restaurants often have it in their menu and at times paired with other Dim Sum or other savory dishes. Best described by the aroma of complimenting ingredients, nobody can say no to a good Yang Chow. The sweet, salty and savory lap-cheong combined with the tenderness of shrimp brings the dish together. Freshness of the veggies adds crescendo to the overall harmony with the rice and a tasty "one-bowl-meal" is done.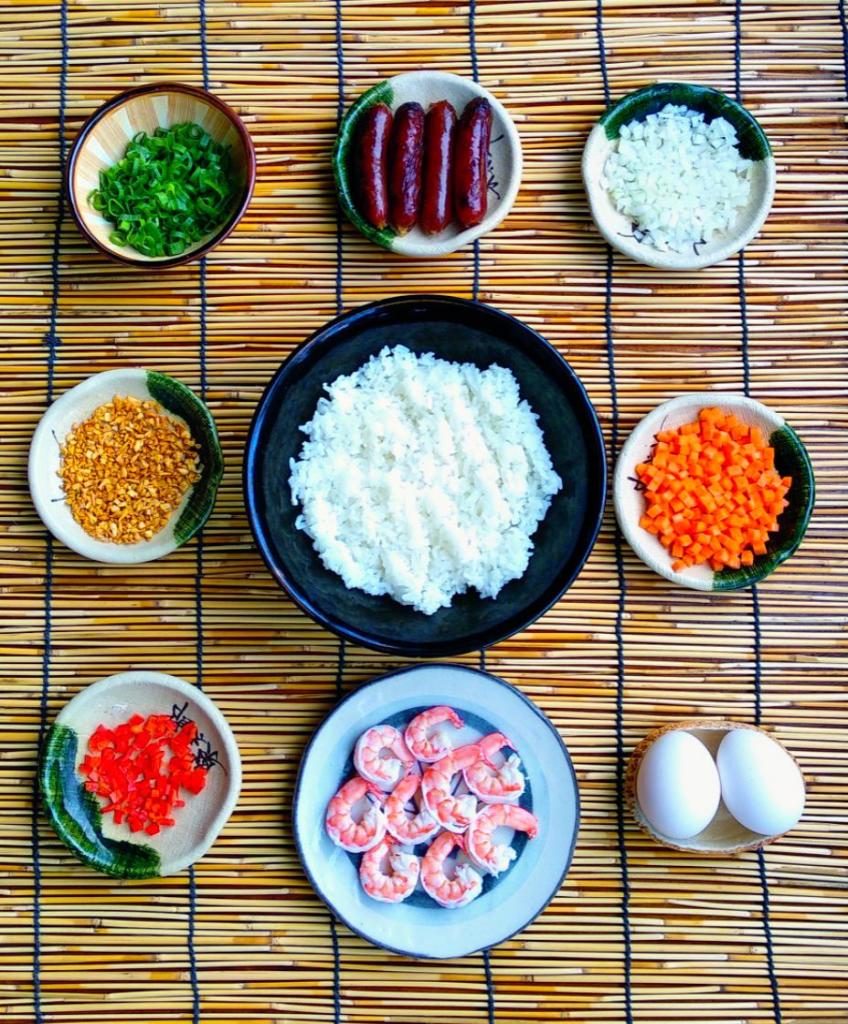 Yang Chow Fried Rice Recipe
Stir-frying will make the cooking of Yang Chow really fast.
Author:
Pilipinas Recipes
Ingredients
4 tbsp Olive Oil
5 cups Cooked Rice
250 grams Shrimps, peeled and cooked
250 grams Lap Cheong, sliced and cooked
4 cloves of garlic, minced and fried
1 small white onion, diced
1 small carrot, diced
2 medium eggs
3 tbsp red bell pepper, diced
3 tbsp spring onion, sliced
Salt and pepper to taste
1 tsp dark sesame oil
Instructions
In a wok, fry minced garlic with olive oil until golden brown and crispy, transfer the garlic, leaving the oil.
Turn the heat high and add two eggs. Stir the eggs thoroughly. When the egg is almost done,
Add the rice and stir-fry for about 3 mins.
Now add all other ingredients, shrimps, lap-Cheong, fried garlic, white onion, carrot, bell pepper, spring onion and stir-fry for about 3-5 mins until everything is cooked.
Season with salt and pepper to suit your taste.
Finally add sesame oil and stir until aromatic. Presto it's done.
Quick Tips for How to Cook Yang Chow Fried Rice
A day old rice is typically used for the recipe but you have to add a bit of water to moisten the rice prior to cooking in order to keep the rice soft until it's done. Otherwise you will have chewy fried rice if you skip this step.
When using freshly cooked rice you have to let it sit for a bout 5min or more so it doesn't get too sticky and will make stir-frying hard.
Frying the garlic first, taking it out and putting it back is the best way to enjoy the aroma and crispiness of the garlic for this dish. It will have a huge difference compared to just sautéing it and keep adding all ingredients. If you love garlic, check out our garlic fried rice recipe for your next meal.
Adding the sesame oil at the last part of the process will give the final touch of aroma that will make the dish perfect, tasty and complete.
If you want to see the Chinese version of this dish, check out this video: