Whoever invented fried rice is pure genius. What's not to love about this it? It's oily, garlicky and for rice lovers, this flavored rice partnered with a special dish is meant to fight all the blues away and this Garlic Fried Rice Recipe or Sinangag na Kanin is meant to knock your socks off. It's simple to make, you can make a lot, you can never go wrong and you can partner it with almost any kind of dish. If you want a bit of Korean; partner it with kimchi and fried tofu, if you want and for American version, you can make meatloaf, mashed potatoes, and gravy or for all the way Pinoy, the best way to eat Fried Rice is to partner it with fried Egg and Tuyo (small Dried Fish), Longganisa or Tapa because it's simply the best especially if you've got vinegar and chili garlic oil dip.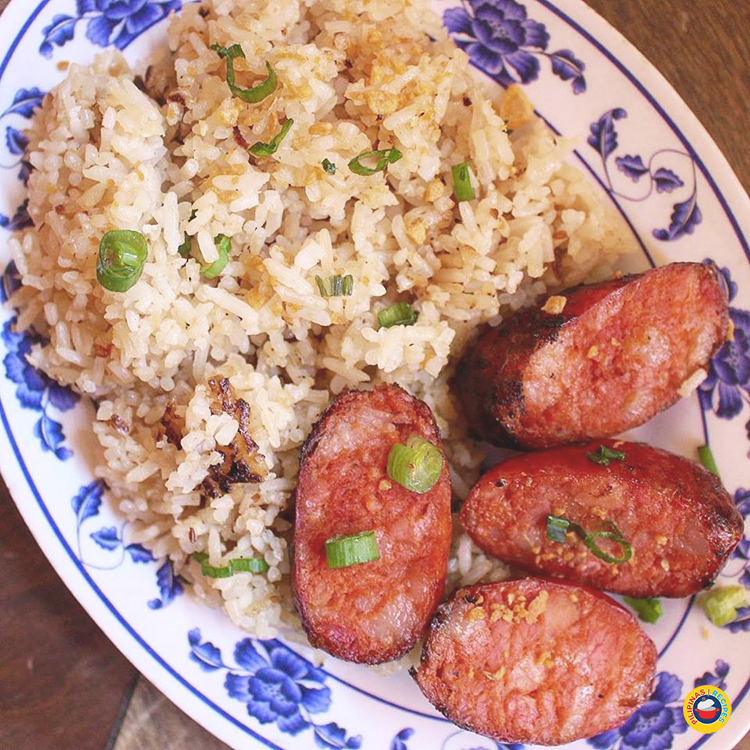 Garlic Fried Rice Recipe Variations
There are many varieties of fried rice around the world and it's very common in Asia. Some say that it's really unhealthy to cook fried rice but as they say "all in moderation" plus, when you get to taste this Garlic Fried Rice Recipe, you'll thank yourself for giving it a try. You can partner the Sinangag along with Tapa and Egg (Tapsilog), Sinangag with Longganisa and Egg (Longsilog) and more.  Steamed rice is good but fried rice is always better especially when you're serving it with other dishes and you're eating with good company.

Garlic Fried Rice Recipe (Sinangag)
Author:
Pilipinas Recipes
Ingredients
3 cups Cooked Rice
¼ cup oil
5 cloves Garlic (peeled and chopped)
Salt and Pepper (to taste)
Instructions
Pinch some Salt on the Cooked Rice to separate grains.
In a pan, heat the oil and put the cloves of garlic and cook or until it turns brown.
In a pan, cook the Rice together with the Garlic and mix them well while frying.
Season with Salt and Pepper to Taste.
Cook the Rice with Garlic for 5 minutes.
Remove from the Pan.
Garnish with Fried Garlic as toppings.
Best serve partnered with Fried Eggs, Longganisa, and Tapa.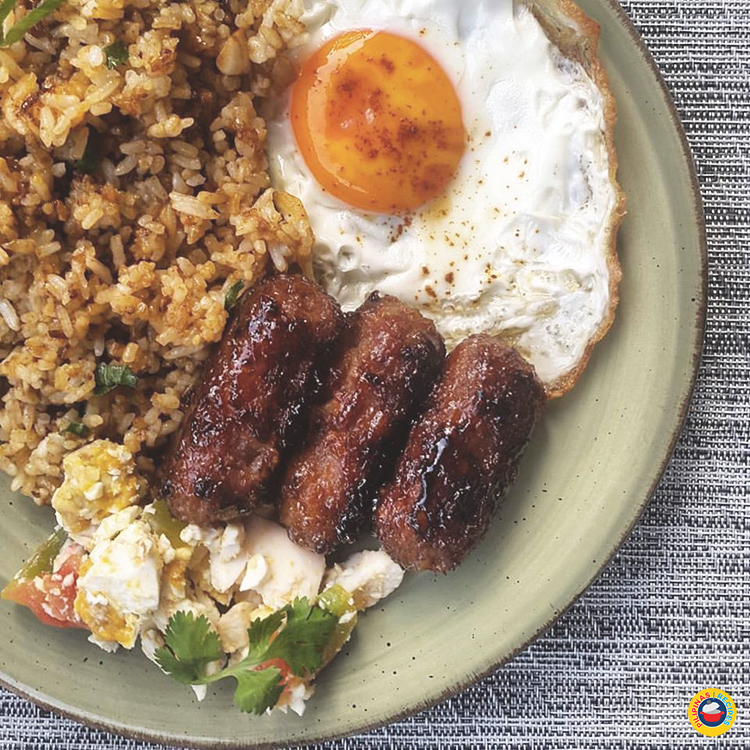 The best time to do this Garlic Fried Rice Recipe is when you're not planning to go anywhere for a day or two since garlic has a really strong smell and you don't want to turn off anybody since this lets the garlic aftertaste and odor subside. Use a day old rice and make sure it's dry and not the moist kind. Chop a lot of garlic, saute it, then add the rice and put some salt while you're cooking. Serve immediately along with the dishes you prepared.
Aside from this Sinangag Recipe, You may try also our other Rice Recipes such as Filipino Paella and Paella De Marisco.
Don't Forget to Like and Visit our Official Facebook Page for more Filipino Recipes. Comment your Ideas and Suggestions below. Thank you!